Advice on garden irrigation
Nature can do a lot itself, but sometimes we like to give her a hand to lead things in more ways similar to our wishes. Watering your flower bed, lawn and planters is of course also part of this. But which form of garden irrigation is now the best for you? We are happy to help you find the answer to that question. What you should pay attention to, we have set out for you on this page.
---
1. Give automated watering
For watering plants and flowers you can look at something as simple as a garden hose or a garden hose storage system, but there are also applications that can be used completely automatically. This can be done in various ways. What you need in any case is a separate garden hose. Then you can find the right couplings and a sprinkler here and provide the hose for a timer or watering computer.
1.1 How do you choose the right garden hose?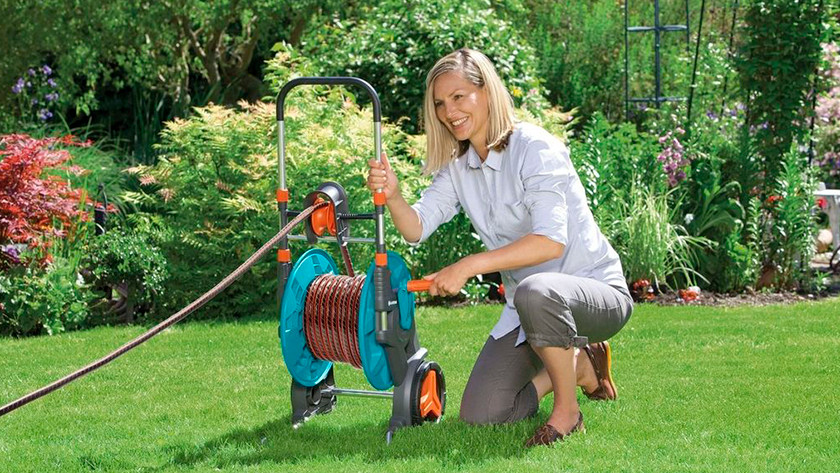 Choosing the right garden hose is not very difficult. What you should pay special attention to is the size of your garden. A 50-meter snake is fun, but a bit exaggerated when you have a 3-by-3 back garden. Some garden hoses can also be connected in series so that you can create a drip or sprinkler system. Important for all hoses is durability and ease of use. Of course you can assume that your purchased snake will last for years, but when it is also equipped with different layers that prevent wear and kinks, you have to deal with a robust hose.
1.2 \ tThere was something with couplings and nozzles?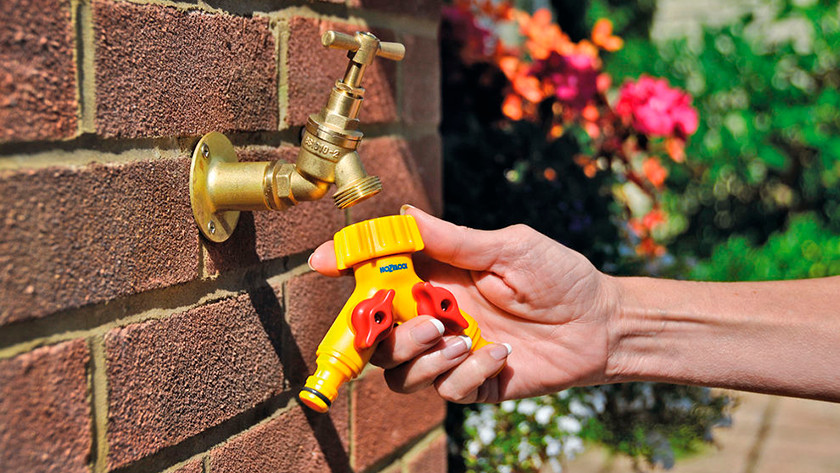 Once you have found the perfect snake, you then look at the links (if they are not already there!). The couplings are all equipped with the handy "Suitable for ... " cup so you can be sure that your hose is compatible with a coupling. Searching the other way also works. Look at your hose under the accessories in the garden hose couplings category and you will automatically reach the crane, coupling and hose pieces you need. Then you can use a sprinkler that you put in the lawn or perks to make sure that the other side of the hose is equipped with the right accessories.
1.3 \ tAnd if you really do not want to do anything yourself?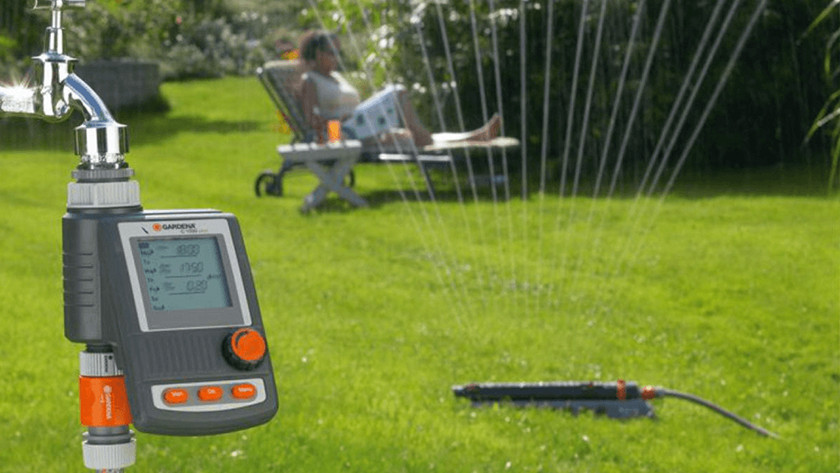 Finally you can connect a timer or watering computer to the whole. When you have set this up, then you really do not have to worry about the whole anymore and your flowers, plants and grass are watered all season. With a watering computer you can make it as crazy as you want. It varies from models that work with a turntable with a timer to models that can fully automatically process different spray schedules for different weekdays. If you want to be completely luxurious, you go for a variant with sensors that keep an eye on how humid the soil is and that adjusts its watering accordingly.
2. Watering by hand
You know, the whole thing automated. And there's certainly something to be said for: more time for drinks in the grass, BBQ's and rock-hard sunbathing is what you win here. But, what is wrong with a little manual labor. A bit closer to nature by rolling these hands out of the sleeves? Indeed: nothing at all. The more tasty that drink tastes afterwards!
2.1 \ tHow do you choose the right garden hose storage system?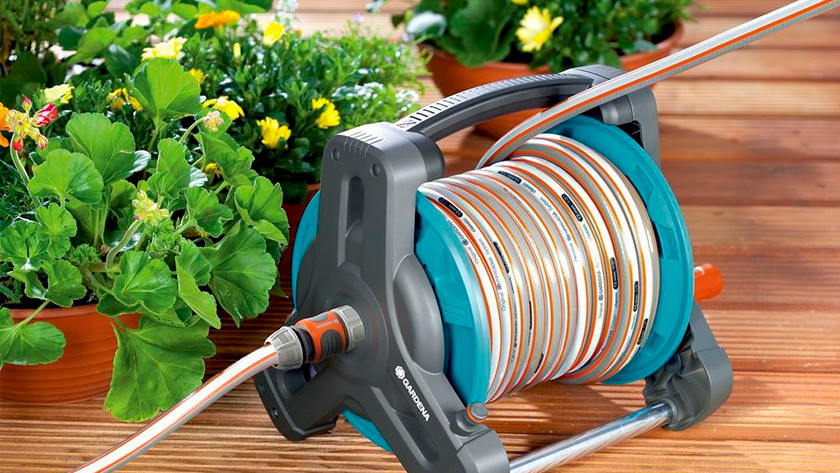 Of course, you can take a loose garden hose that you put neatly into a corner when you've finished spraying, but garden watering systems developers (just put it at 3x word value!) Have not thought about more useful solutions for nothing. So again, do you want a loose garden hose with a broes or spray nozzle? Just do it! Do you want something more comfortable? Take a look at our garden hose storage systems, hose wagon or wall reels. All of them garden watering solutions that make it all just a little easier without taking all the work out of your hands. We are talking about carts with wheels with a hose reel, wall systems that can be equipped with a Li-Ion battery so that you can roll up the hose at the push of a button and cassettes with handle that you can store compactly afterwards. All systems that make it that little bit easier.
2.2 \ t Do you need any more?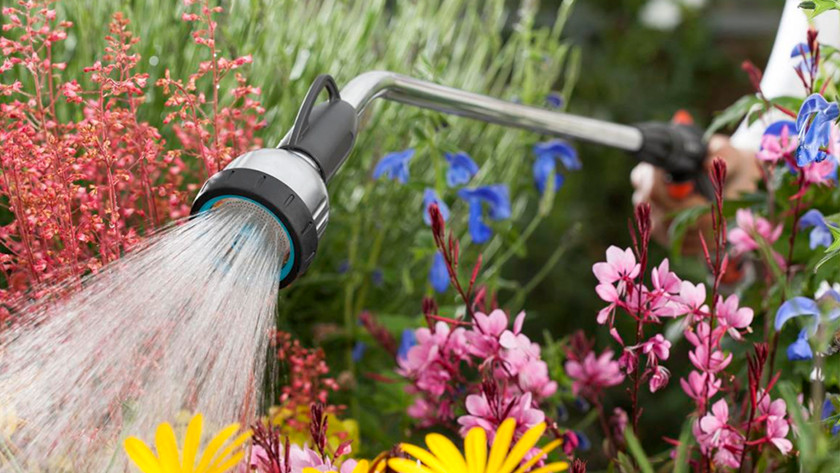 Sometimes a garden hose storage system is already completely supplied with a sprinkler and connection set. If this is not the case or if you want to go for a more luxurious scent or sprinkler, you can of course opt for an extension. Again you can make it as crazy as you want. A single beam can suffice, but you are also good here for bones with 10 different positions.
3. Other applications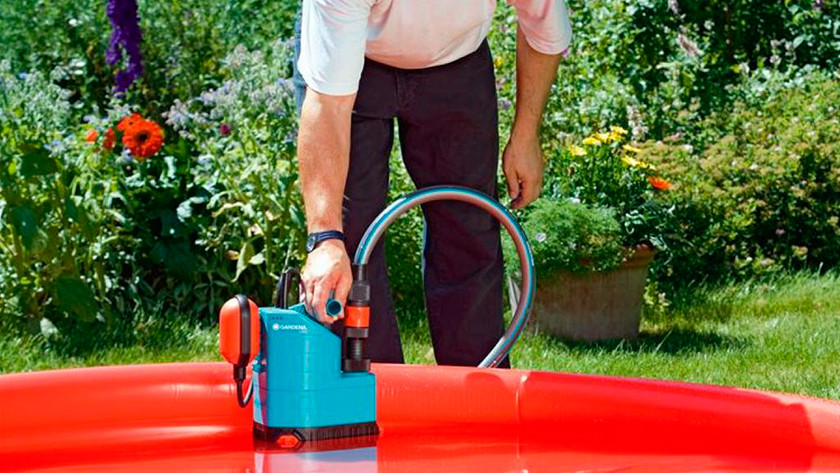 A wonderful refreshing shower in the garden, washing the car with your garden hose and a special washing brush, water from your pond, rain barrel or cellar pumps. You see: there are countless applications to make up that have little to do with plants, beds and grass but with water. We offer the right accessories to make these applications possible.
Did this help you?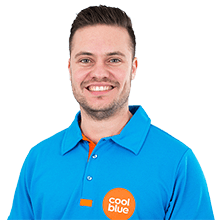 Article by:
James
Garden Tools Expert.