Nest thermostat and Google Assistant
Google Assistant is a voice-controlled assistant used to give your Nest thermostat specific commands. If you have a Google Home and Nest thermostat in your home, you'll want nothing more than to control them with your voice. In this article, you can read how to do that and what you can do with it.
---
Connect the Nest thermostat to Google Assistant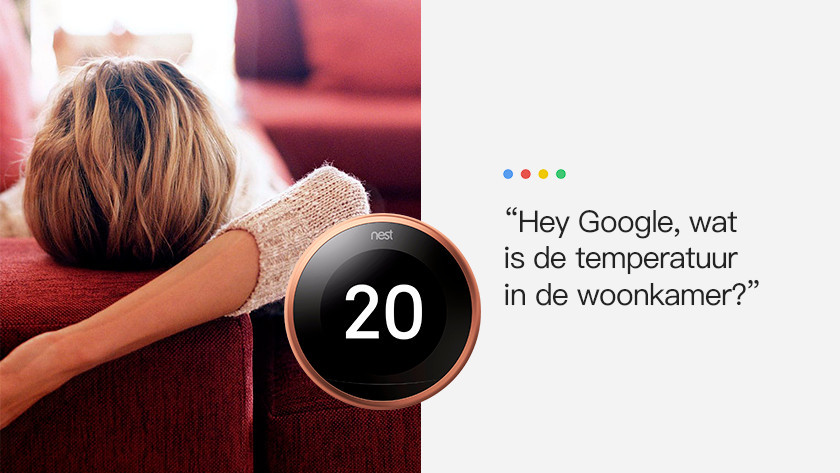 As soon as you get the Nest thermostat, you'll also have the app installed on your smart device. When you get the Google Home, download the app on your smart device. Use the Home app to integrate all your individual smart apps, including the Nest app. This allows you to control your Nest thermostat with your voice. You give the command "Hey Google", followed by a command for your thermostat.
What can I do with my Nest thermostat and Google Assistant?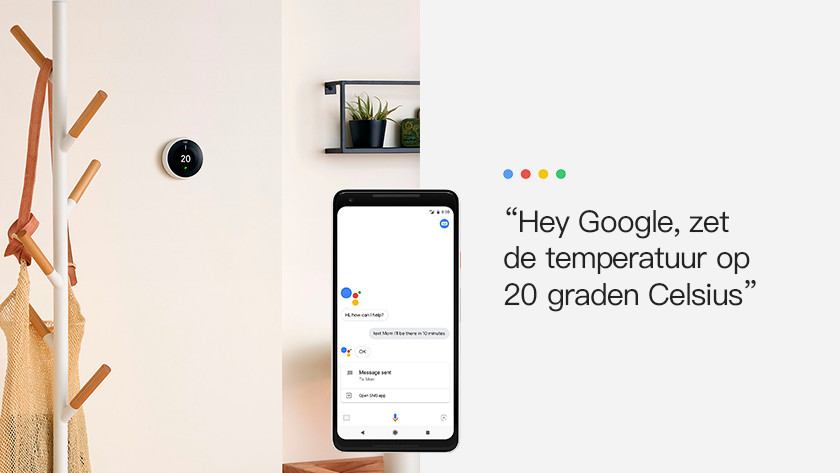 By combining your Google Nest thermostat with Google Assistant, you can ensure more comfort. For example, you don't have to leave the couch to switch the heating on. Giving a voice command is sufficient. You can also connect the Nest Thermostat to other devices, such as smart lights. By linking this, you can also let the lamps and heating switch on and off automatically. This saves electricity.
Which Nest products can I control with Google Assistant?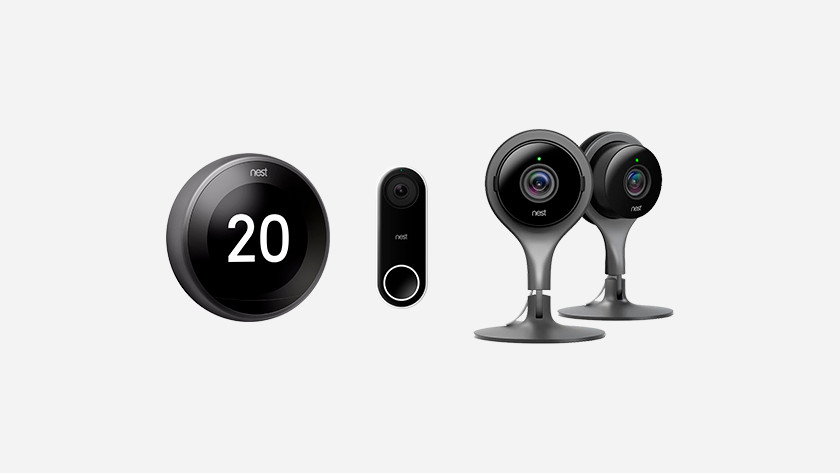 You can give every Nest product voice commands with Google Assistant. We've listed them for you below:
Google Nest Learning Thermostat
Google Nest Cam
Google Nest Hello
Google Nest Protect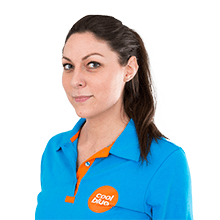 Article by: