Announced: Google Nest Audio
With the Google Nest Audio, Google introduces a successor to Google Home. This new smart speaker will be available in the Netherlands and Belgium from October. The design of the speaker has changed, but other properties got an upgrade as well. In this article, we'll tell you everything about the Google Nest Audio.
---
Google Nest Audio Chalk
Bluetooth
|
Medium-sized (15 - 25cm)
|
Built-in Google Assistant
With the integrated Google Assistant, you can control the speaker with voice commands.
The speaker can distinguish up to 6 voices, so you can use the device with several people.
With extra Google Nest speakers, you can easily create a multi-room setup and stream music throughout your home.
You need a Google account to use functions such as calendar management.
Larger speaker with a stylish appearance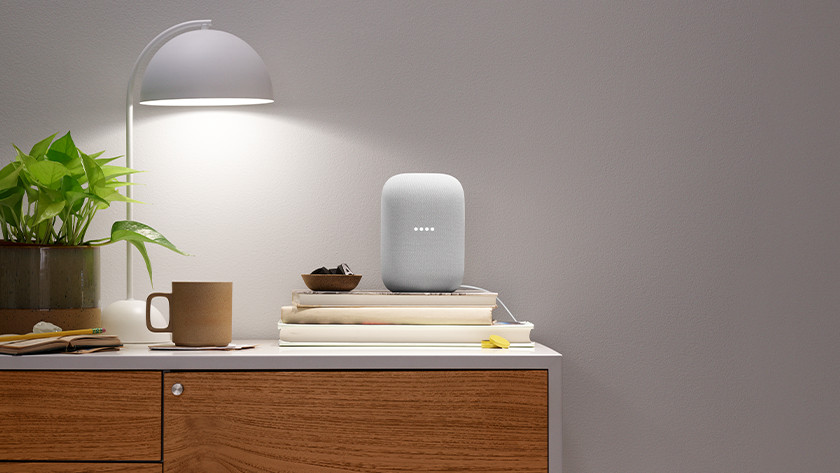 The Nest Audio is a bit larger than its predecessor. The Google Home had a speaker integrated at the bottom, while this new and more narrow version has a speaker that covers the entire length. The renewed and stylish appearance makes the Nest Audio more suitable for a modern interior. Like the Nest Mini, the speaker has no physical control buttons. You can pause music or adjust the volume with a voice command or by tapping the top of the device.
Improved sound quality
Thanks to the larger size of the speaker, the Nest Audio produces a fuller sound with better bass. Because the sound quality is better than that of its predecessor, this speaker is more suitable for slightly larger rooms. When you connect your Nest Audio to a second one, the two speakers provide stereo sound. In addition, the new speaker detects background noise in the room more accurately. It automatically adjusts the volume of music and the voice assistant based on this information.
Multi-room music system
With the Nest Audio, Google makes it easier to create groups at home that include other Nest speakers. This way, you can easily transfer media between 2 different speakers. If you have several speakers in the house, it's possible to create an intercom system. Your speakers will play your spoken messages in another room right away. In addition, the new speaker makes it easier to have audio calls with family and friends.
Faster response times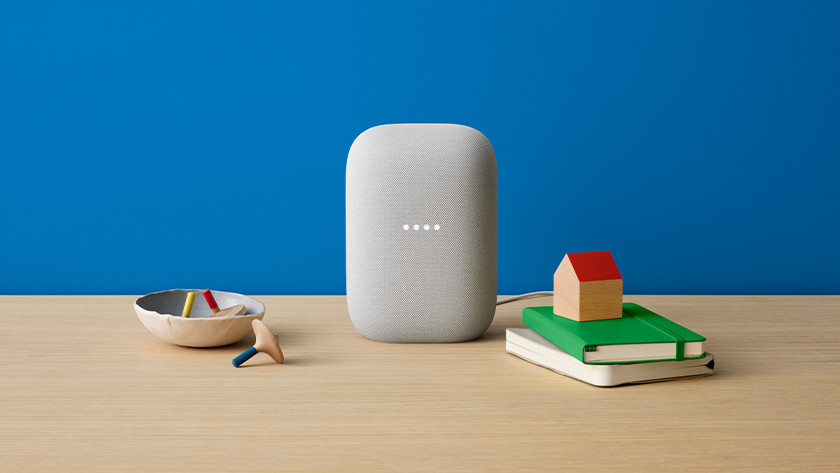 Thanks to the improved hardware, the Nest Audio responds to your requests that much faster. You'll notice this with smart home commands or standard commands in particular, like pausing music. In addition to this faster response time, the speaker is better able to distinguish voices and can tell the difference between you and your housemates. This is useful if you want to prevent your children from accidentally making purchases online, for example.
Did this help you?