Advice on heaters for you bedroom, study, or living room
It's probably familiar. Despite your house having central heating, some rooms just don't seem to want to get warm, no matter how high you turn up the central heating. You can of course get a blanket to try to keep yourself warm, but you can also opt for extra heating. Extra heating is also an interesting option if you want to heat up a room quickly for a shorter time. Central heating takes a lot longer to get up to temperature and will heat the whole house. Considering that, you can also use extra heating to save on your energy bill.
---
Bedroom and study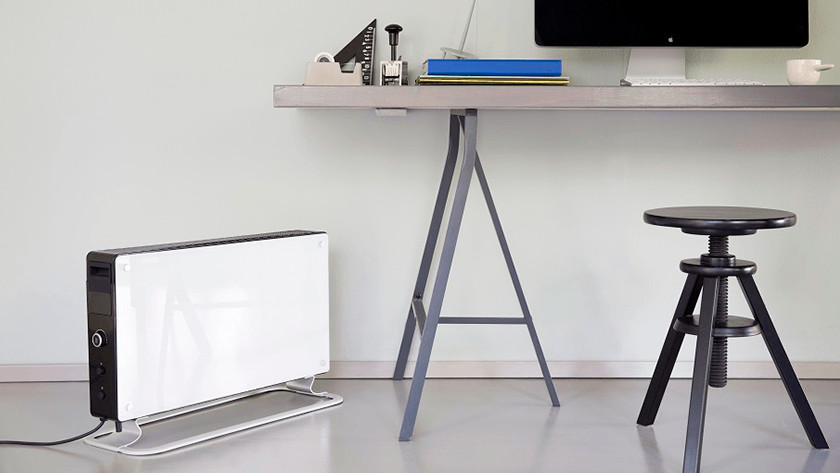 It would be wasteful to heat your bedroom or study all day long. After all, you're only there when you're sleeping or working/studying. That's why you want to temporarily raise the temperature in these rooms when you're actually there. Choose a mobile heater that you can turn on with 1 press of a button and that reaches the right temperature within 5 minutes. It's also a good idea to check if the heater is easy to move. If it is, you can use it in other rooms as well. Do note the noise the heater produces. You don't want one that keeps you awake at night.
Living room
For your bedroom you might choose a practical and flexible model, but when it comes to your living room you might prefer a heater with style. After all, it's where you spend a lot of time and where you receive guests. Because the living room is usually quite a bit larger than for instance your study, you should choose a heater that properly distributes the heat through the room. A fan or oscillation function will make sure of that. Do you have kids running around? Make sure to choose a model that doesn't get too hot on the front. You wouldn't want the little ones to hurt their hands.
Form versus function
Wil je een kachel die praktisch en functioneel is of een kachel die gezien mag worden? Dat is een afweging die je maakt. In je studeerkamer ben je vaak druk bezig achter bijvoorbeeld je computer en in je slaapkamer slaap je voor het overgrote deel. Een design kachel is daar dus niet per se gewenst. Een praktische kachel die verplaatsbaar is, is vaak een prima optie. In je woonkamer daarentegen, mag een kachel gezien worden. Dan is paneelverwarming een stijlvolle oplossing. Je bevestigt deze kachel zoals de naam al zegt, aan je wand. Ze nemen dus nauwelijks ruimte in beslag.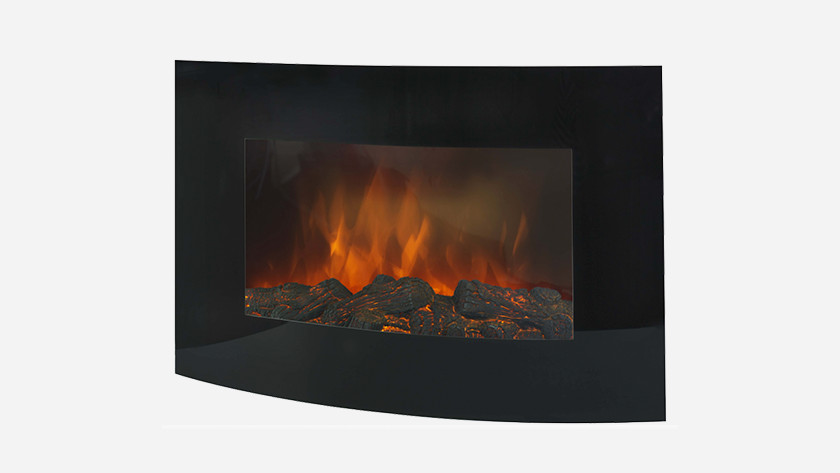 When it comes to electric heaters, many people think of radiators on wheels, but there's a lot more choice nowadays. Want to create the same pleasant ambiance in your living room that you would get from a wood stove? That's also possible with an electric decorative heater now. You won't have to drag wood around or do major reconstruction to put in a fireplace. You only get the upsides: a nice, realistic fire that also gives off heat. That gives you the ambiance of a fireplace, and the convenience of an electric heater. Going out unexpectedly? You won't have to wait for the fire to go out.
Size of your room
Afhankelijk van je ruimte, kies je welke kachel je nodig hebt. Voor je studeerkamer of slaapkamer kies je vaak voor een mobiele kachel die je bijvoorbeeld naast je bed of bureau zet. Wanneer je een grotere ruimte wil verwarmen, zoals je woonkamer, dan wil je natuurlijk dat deze constant op temperatuur blijft. Daarom is het belangrijk om te kiezen voor een kachel met ventilator of oscillatiefunctie. Deze functie verspreidt de warmte in je ruimte waardoor je ruimte sneller en gelijkmatig op een aangename temperatuur is. De warmte blijft dan dus niet alleen voor je kachel hangen.
Om het benodigde wattage uit te rekenen, is geen hogere wiskunde nodig. Sterker nog, het is super simpel. Haal 2 nullen van het wattage af en je komt uit bij het door ons aangeraden vloeroppervlak. Daarbij uitgaande van een plafondhoogte tussen de 2 en 3 meter.