1. What's Honeywell Evohome?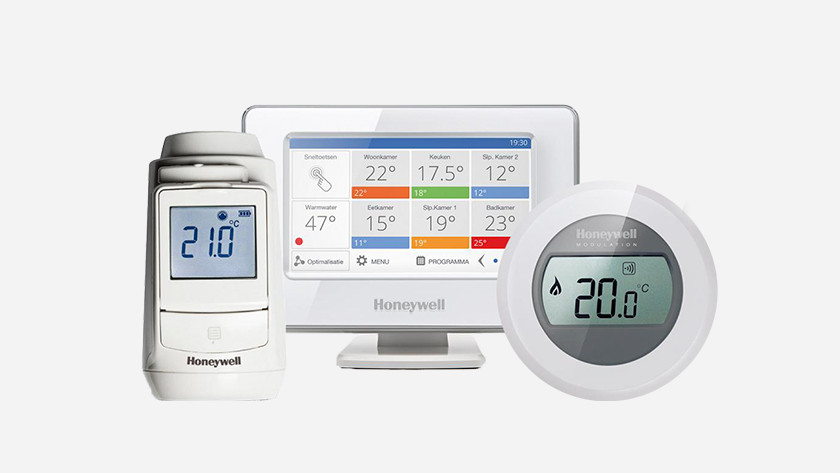 Honeywell Evohome is a collection that consists of various thermostats, a radiator thermostat, and several alarm systems. Via the Evohome app on your smartphone (iOS and Android), you can control the different devices individually or linked together. You have the option of connecting all linked Evohome devices to each other and control them via 1 app. For instance, your Evohome thermostat will turn itself down when you arm the Evohome alarm system. That means you won't be heating an empty house anymore.
2. Is Evohome suitable for me?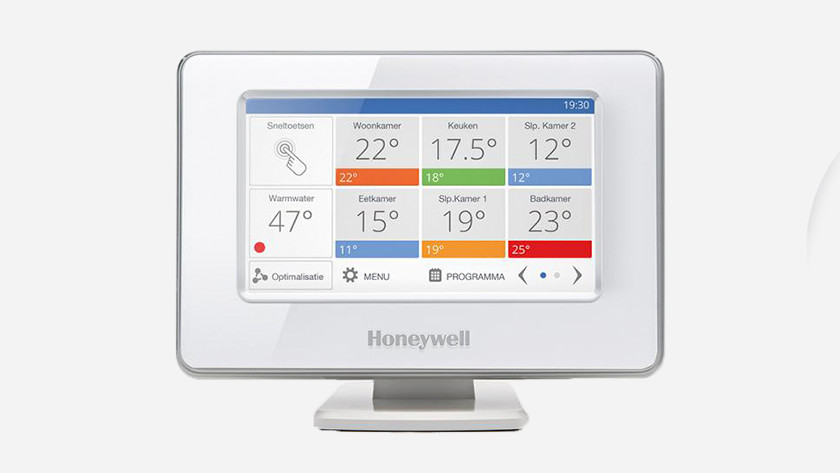 If you're looking for more convenience for your home, the Evohome is definitely suitable for you. That's also the case if you want to be more energy-efficient. With the Evohome thermostats, you can heat your home in zones thanks to the zone control. Use the screen on the Evohome thermostat to set the temperature exactly for each room in your house. That way you can make your living room nice and warm in the evening, while keeping the bedrooms at a lower temperature for healthy sleep. It's also possible to set the temperature for a movie night for instance. This is also known as setting up an 'experience'. The Evohome collection also offers smart radiator thermostats. These extra additions per individual radiator enable you to set the temperature for each. This means you won't waste energy on heating an unoccupied space.
3. How does Honeywell Evohome work?
Download the Evohome app on your smartphone and tablet (iOS and Android). Connect all individual Evohome devices to the app and configure them to your preferences (via the app). If you have different Evohome products in your house – like a thermostat, radiator thermostat, and alarm system – you can have these products communicate with each other. For example, you can set Evohome to automatically lower the temperature when you arm the alarm system, and turn the heating back up when you turn off the alarm. Thanks to configuring it like that, you never have to remember to switch the thermostat on or off. It'll all happen automatically.
List of Honeywell Evohome pros:
Control your home comfort from any location via the app.
Check and change temperature settings.
Easily configure heat zones.
Partially or fully disarm the alarm.
Receive push notifications on your smartphone, in your email, or as SMS.
The alarm system and thermostat are connected, which means the temperature is automatically lowered when you arm the system.
4. Put together your own package
The Honeywell Evohome range consists of an Evohome thermostat for an on/off boiler, Evohome thermostat for a boiler that uses the openTherm protocol, Evohome radiator thermostat, and 3 different Evohome alarm systems. Choose individual products or complete the collection and connect various devices to each other. The following page has a list of all Honeywell Evohome products.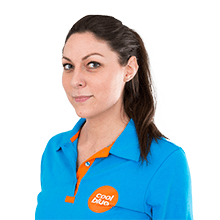 Article by:
Mascha
Thermostat Expert.