How do I descale my Philips 3100 coffee machine?
In the video below, you'll find specific instructions for descaling your Philips 3100 series. Descaling is important, because it extends the lifespan of your machine. If you use the Philips AquaClean water filter, you only need to descale the coffee machine once every eighteen months. It's best to use the Saeco CA6700 descaler by Philips for this.
---
How often do you need to descale?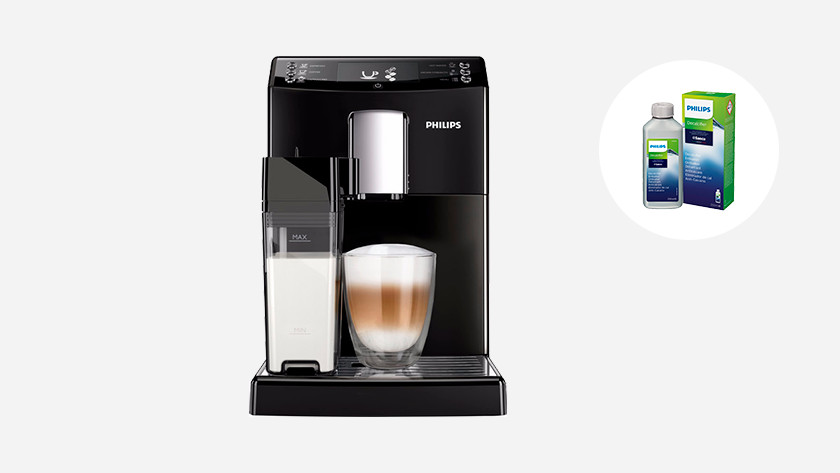 Limescale can be damaging for the pipes of your coffee machine. By regularly descaling your coffee machine, you extend its lifespan. If you use the AquaClean water filter, you should descale the coffee machine once every 18 months. The coffee machine will notify you when it's time to descale. Not using a water filter? You'll have to descale the machine much more often. How often that is depends on the use, but count on about once every 3 months.
Which descaler do you use?
Ontkalkingsvloeistof
|
Geschikt voor Philips en Saeco
|
Voor 2 ontkalkingbeurten
We recommend the Philips/Saeco descaler. This allows you to be sure that you clean your coffee machine the right way, without damaging the machine. This also prevents the warranty on the coffee machine from expiring due to the use of incorrect cleaning agents.
Did this help you?