Advice on chargers
Als de batterij van je telefoon leeg is, heb je een oplader nodig om deze van nieuwe energie te voorzien. Bij het uitzoeken van de juiste oplader voor jouw toestel ben je de volgende termen ongetwijfeld tegengekomen: micro usb, usb c, lightning, 30 pin, ampère (A), en accucapaciteit (mAh). Maar wat betekenen ze precies en welke zijn belangrijk bij het uitzoeken van een oplader? Op deze pagina leggen we het je haarfijn uit.
Which connector do I need?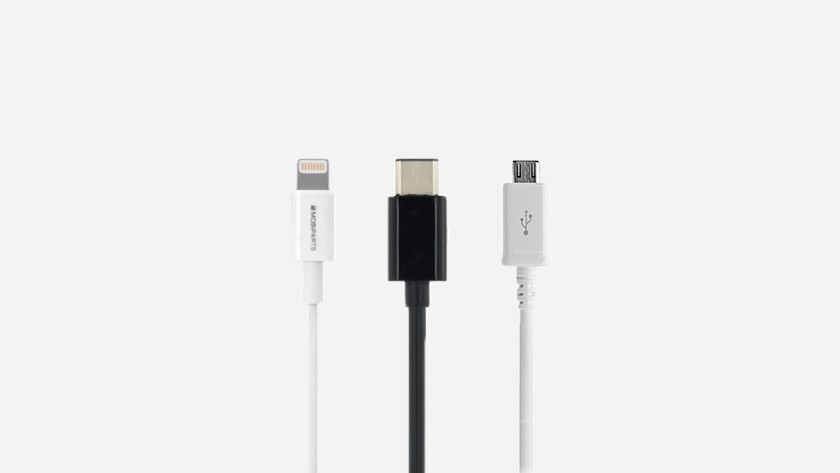 Allereerst is het belangrijk dat de stekker van de oplader over dezelfde aansluiting als je toestel beschikt. Android smartphones hebben andere aansluitingen dan Apple toestellen.
Aansluitingen voor Android smartphones Micro usb en usb c zijn de meest gangbare aansluitingen voor Android smartphones. Het verschil tussen deze 2 aansluitingen is dat een usb c kabel aan de boven- en onderkant hetzelfde is, waardoor hij altijd past. Een micro usb kabel past maar op 1 manier in je telefoon.
Aansluitingen voor Apple smartphones Apple gebruikt andere aansluitingen voor haar telefoons. Iphone toestellen die na iPhone 5 zijn uitgekomen, hebben een lightning aansluiting. Oudere modellen laad je op met een brede 30 pins kabel.
What amperage do I need?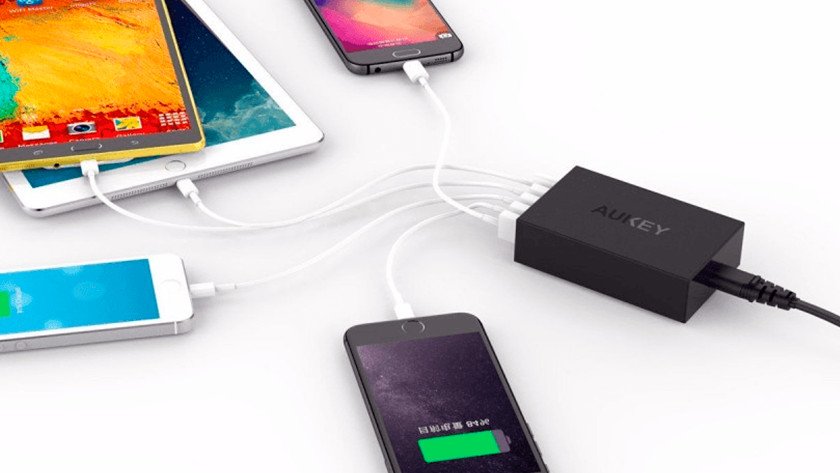 Let op het aantal ampère (A) van de oplader en de capaciteit (mAh) van je accu bij het uitzoeken van een oplader. Het aantal ampère, ook wel stroomsterkte genoemd, bepaalt gedeeltelijk de snelheid waarmee jij je batterij oplaadt. Met een oplader van 1 A laad je elk toestel op. Wil jij je tablet opladen? Kies dan voor een lader met meer dan 2,1 A. Soms staat het aantal ampère achterop je oude oplader. Heb je deze niet meer of staat het er niet op? In de handleiding of op de website van de fabrikant staat deze informatie ook.
Where do I want to charge my device?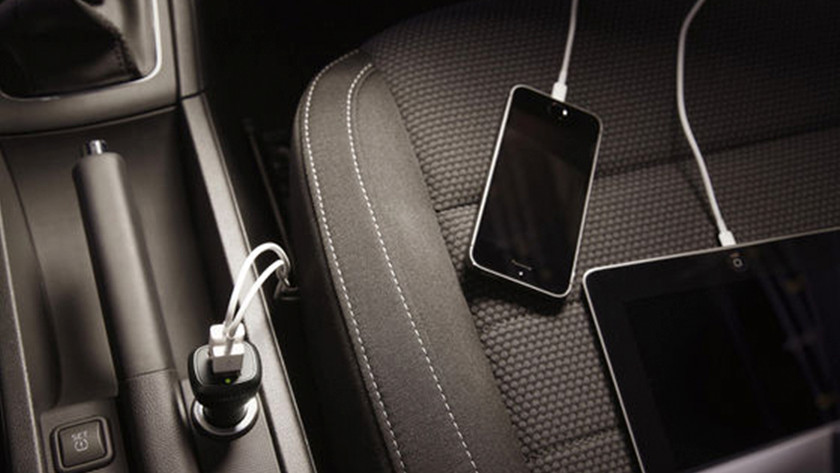 Er is een oplader voor elke gebruikssituatie. Je laadt je telefoon thuis of op je werk op met een thuislader die je in het stopcontact steekt. Er zijn losse adapters met een usb poort waar je zelf een kabeltje op aansluit of opladers die geleverd worden met een (vaste) kabel. Bel je veel in de auto of gebruik jij je telefoon onderweg als navigatiesysteem? Met een autolader voorkom je een lege batterij. Je sluit de autolader eenvoudig aan op een 12 V aansluiting. Bij de meeste auto's zit die bij de sigarettenaansteker. Wil je meerdere apparaten tegelijk opladen? Gebruik dan een thuis- of autolader met meerdere usb poorten.
Article by: