Remove bloatware from your HP laptop
Your new HP laptop always come with pre-installed programs, this is known as bloatware. You need some of these programs to allow your laptop to function optimally. Other programs are unnecessary and you can throw them away. On this page, we'll explain to you which programs you can delete, which ones you should rather keep, and how to do it.
---
Which bloatware should you remove?
A number of unnecessary programs can be removed, without harming the functionality of your laptop. Other programs are necessary: you don't want a non-functioning keyboard.
Yes or no?
Delete
Bonjour
Energy Star
HP Audio Switch
HP ePrint SW (if you don't have an HP printer)
HP JumpStart Bridge
HP JumpStart Launch
HP Sure Connect
HP System Event Utility
Don't delete
HP 3D DriveGuard

HP CoolSense

HP ePrint SW (if you have an HP printer)

HP Support Assistant

HP Support Solutions Framework

HP Wireless Button Driver

McAfee LiveSafe

Everything from AMD

Everything from Intel

Everything from Microsoft

Everything from NVIDIA

Everything from Realtek

Everything from Synaptics

Everything from Vulkan
How do you delete bloatware?
We'll explain step by step how to remove pre-installed programs you don't need.
1. Open Uninstall a program
Open the Windows Start Menu, type 'control panel' and open the Control Panel. Click Uninstall a program.
2. Remove the right bloatware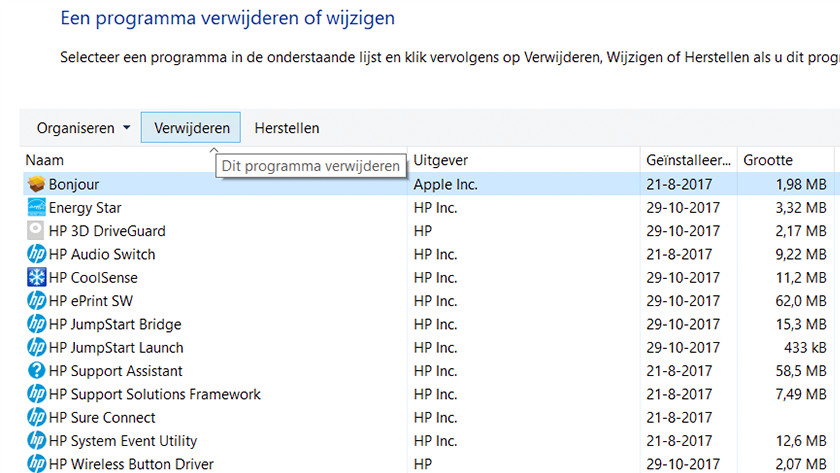 Here, you can see a list of all the programs on your laptop. Select the program you want to remove and click the remove.
3. Restarting your laptop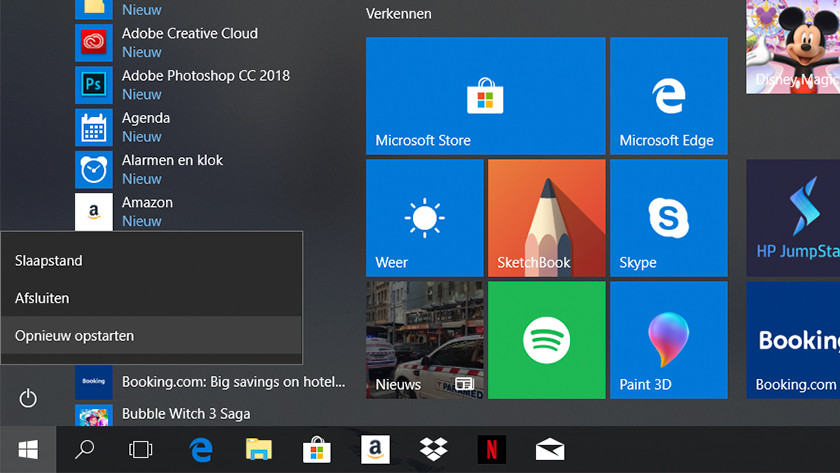 When you remove programs, you'll be asked if you want to restart your laptop. You can, but you can also restart the laptop once you've removed all programs.
Other HP laptops
The list of pre-installed programs may differ between HP laptops. Mostly, keep in mind not to delete the programs we recommend to keep. This way, you'll ensure your laptop will work optimally and you'll enjoy your new purchase without any problems.
Did this help you?