How do you install a Miele TwinDos washing machine?
You have a brand new Miele TwinDos washing machine with automatic detergent dosing. Now, of course, you want to get started as quickly as possible with the TwinDos system, so that you use exactly enough detergent. This way, your clothes will stay beautiful longer. You can find out how to set up your TwinDos washing machine here. And how you can use your own detergent if desired.
---
TwinDos: this is how it works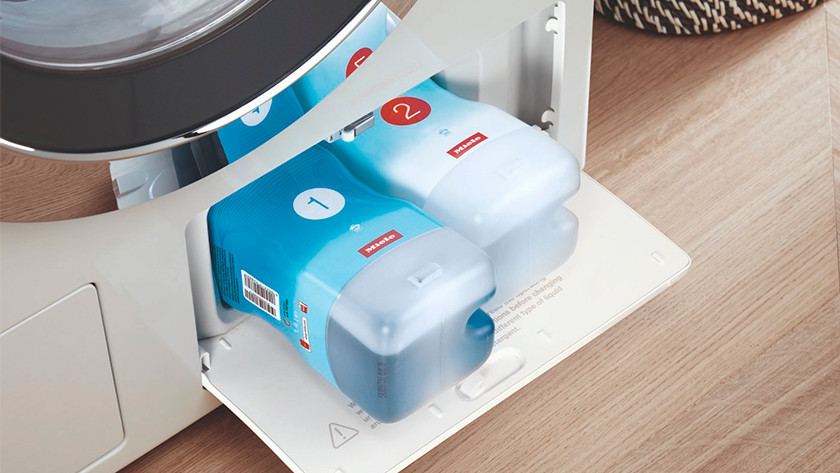 Miele TwinDos has space for 2 detergent containers at the bottom of the washing machine. The TwinDos washing machine weighs the amount of laundry in the drum and measures how dirty it is. Miele TwinDos then adds the correct amount of detergent. The washing machine uses UltraPhase 1 for all types of washing. When you wash white clothing, some UltraPhase 2 is added. This contains a little bleach to keep your white laundry white.
Install Miele TwinDos with your own detergent
Of course, it is also possible to use your own liquid detergent or fabric softener. Note: you need 2 empty TwinDos refill reservoirs for this.
Fill the empty bottles with your own detergent or fabric softener.
Open the flap at the bottom right and place flacon 1 and 2 next to each other.
Touch the 2 arrows on the display at the same time.
Select 'dosage unit', then 'type & quantity', and select the detergent for reservoir 1.

You can choose from, among other things, universal detergent or fabric softener.
For very dirty laundry, adjust the amount of detergent with the arrows.

Set the detergent and the amount for reservoir 2 in the same way.
Exit the menu by pressing both arrows simultaneously.
Refills your own detergent and fabric softener
With these refill reservoirs, you can dose your own detergent or fabric softener automatically.
Suitable for all types of liquid detergent or fabric softener.
With a capacity of 1.5 liters, you add enough detergent for almost 40 washes.
Did this help you?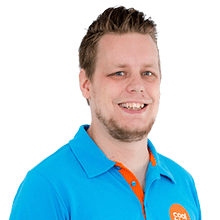 Article by:
Jeroen
Washing Machine Expert.