Setting up your new Lenovo laptop
Congratularions! You have your new Lenovo laptop. All that's left is setting it up. We'll tell you step by step how to install Windows 10 on your Lenovo notebook. So unpack your laptop quickly and don't forget to plug in the charger.
---
1. Start the Windows setup
Open your laptop, turn it on, and start the Windows setup. First, enter the language, time format, and the keyboard layout you want to use. We recommend choosing:
Configuration language: your preferred language
Time and currency layout: Dutch
Keyboard or input method: United States (NL/QWERTY) or France (BE/AZERTY)
The next screen will ask you to add a second keyboard layout. If you don't want this, click on Skip.
2. WiFi - connecting to a network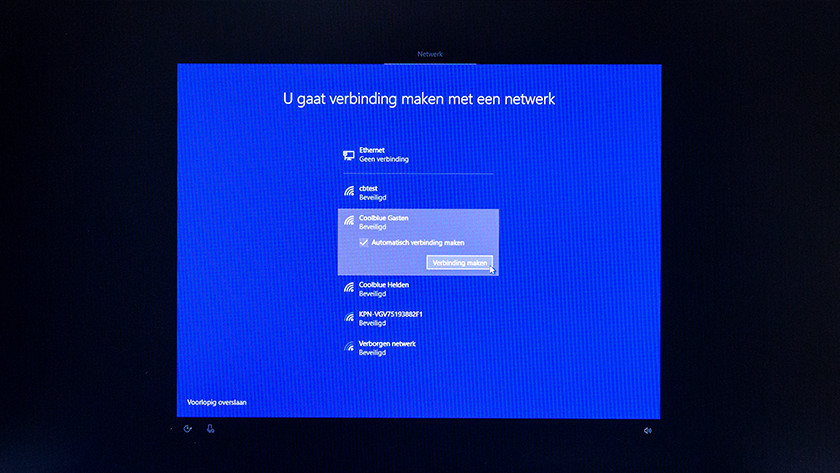 Choose the network you want to connect to from the list on the screen and setup your connection. Choose 'Automatically connect' if you always want to be connected to this network at home. Note: if you're already connecting to the Internet, you have to log in with a Microsoft account in step 4. If you don't want that, skip the this step to create an offline account in step 4.
3. The fine print
You usually agree to the license agreement without reading it. This text is about legal matters, the fine print, so to say. Read it if you have the time. If you agree, click Agree.
4. Log in with a Microsoft account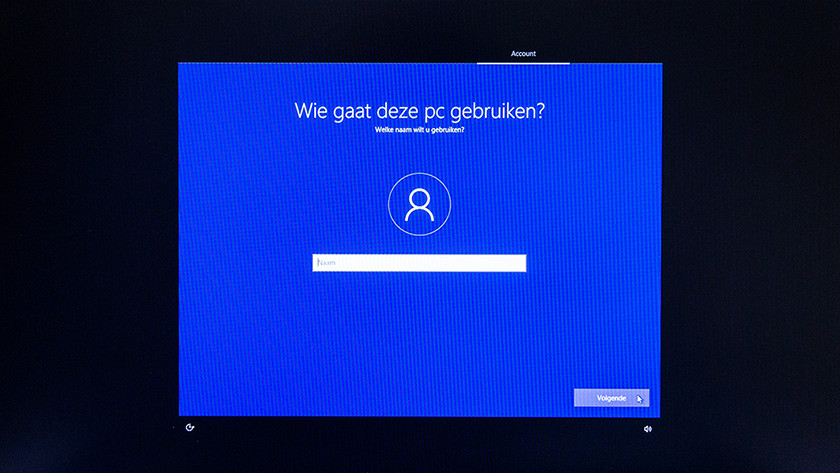 If you have a Microsoft account, log in and click Next. If you want an account but don't have one yet, choose 'Create an account'. If you don't have an account or don't want to log in, go back to step 2 if you've already connected your laptop to the internet. If you chose to set up an internet connection later, you don't have to create a Microsoft account because you can log in with an offline account.
5. Set your username and password
Enter the username you want to use on your new laptop here. Click Next and enter a password.
6. Privacy settings
On standard privacy settings, information is sent to Microsoft regularly. This is to ensure the best protection. Our advice is to select these standard settings. Do you value privacy and know exactly which options you do and don't need? Adjust the settings in this window.
7. Registration and protection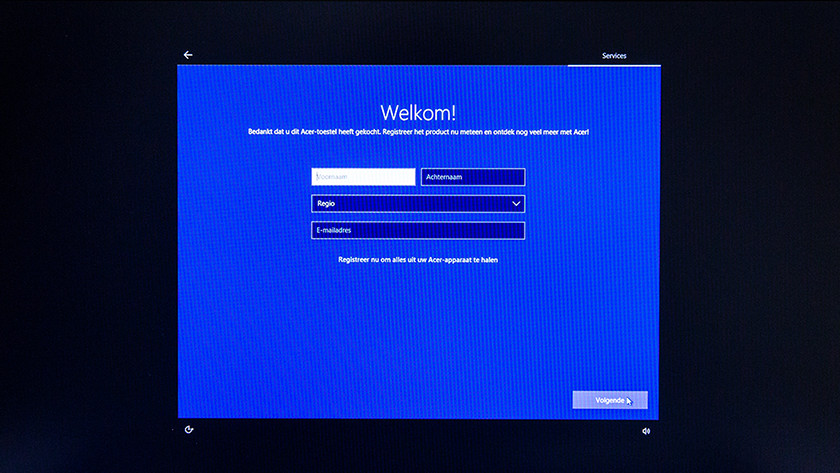 Register with Lenovo to share information about your warranty status and your contact details with Lenovo, among other things. This is completely optional. Click Next to check what you do and don't want to share with Lenovo.
After this step, your laptop will install the latest Windows updates. This usually takes a few minutes, but in some cases it may take a few hours.
8. Getting started
Now the installation is complete and you're ready to use your new laptop. Note that the laptop will probably have to install a single Windows update before it works optimally after installation. Have the laptop install this update before you fully use the laptop.