Remove bloatware from your Lenovo laptop
Your new Lenovo laptop always has pre-installed programs, called bloatware. Some of these programs are necessary to make your laptop function as it should. Other programs are unnecessary and can be removed. We'll explain which programs you can remove or keep and how to do that on this page.
---
Which bloatware should you remove?
You'll probably never use these unnecessary programs, and therefore they can be removed without harming the functionality of your laptop. Other programs are necessary because they make sure your keyboard functions properly.
Yes or no?
Don't delete
Everything by AMD
Everything by Intel
Everything by Microsoft
Everything by NVIDIA
Everything by Dolby Atmos
1. Open Uninstall a program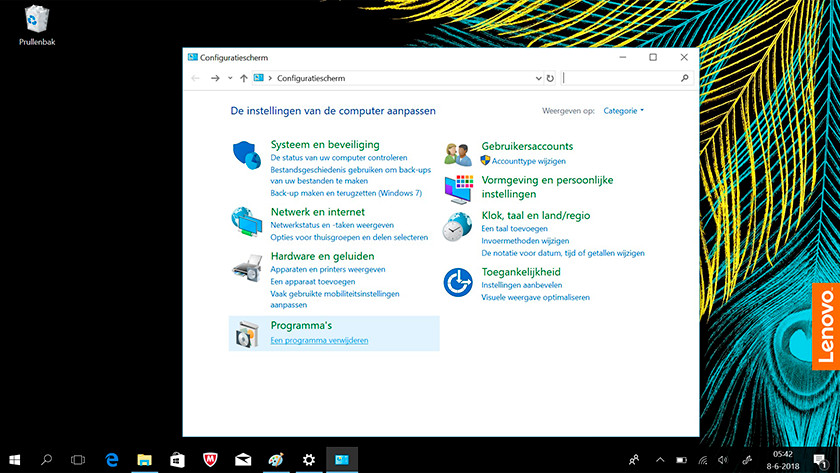 Open the Windows Start Menu, type configuration and open the Configuration window. Click Delete a program.
2. Remove the right bloatware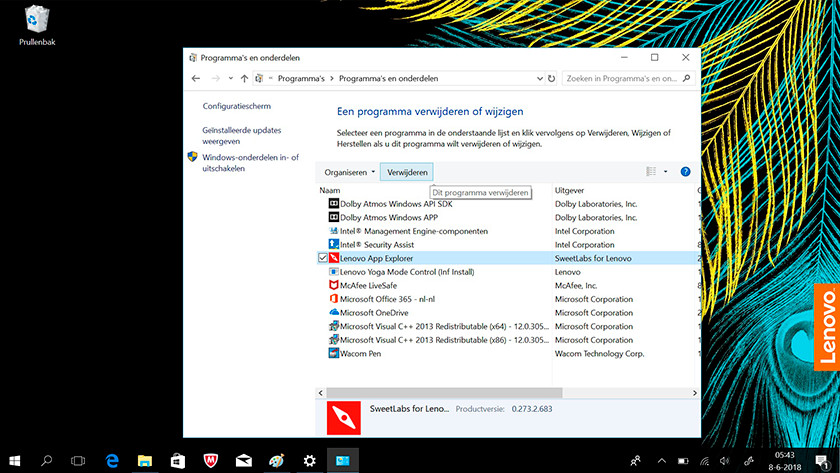 Here, you can see a list of all the software that's installed on your Lenovo. Select the program you want to remove and click on 'remove' in the gray bar above the list.
3. Restarting your laptop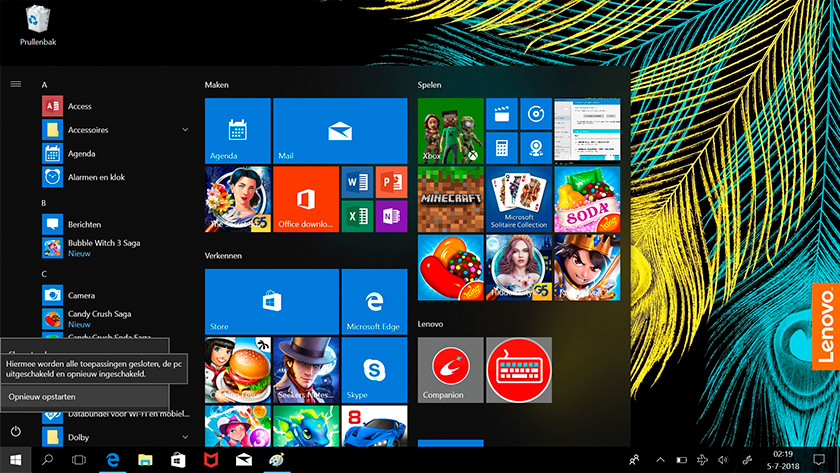 When you remove certain programs, you're sometimes asked if you want to restart your laptop. You can do this, but you can also postpone it and restart the laptop once you've removed all programs.
Other Lenovo laptops
The list of bloatware can be different for every Lenovo laptop. Make sure you don't delete any software that we recommend you keep. Aren't you sure? Better be safe than sorry and simply keep the program. This way, you make sure your laptop works as it should and you don't encounter any problems when using your new Lenovo laptop.