3 life hacks for your graphing calculator
A graphing calculator lets you plot complicated graphs, but did you know you can also install apps and games on it? On this page, you'll find a number of handy functions and apps for your graphing calculator.
---
1. Examination mode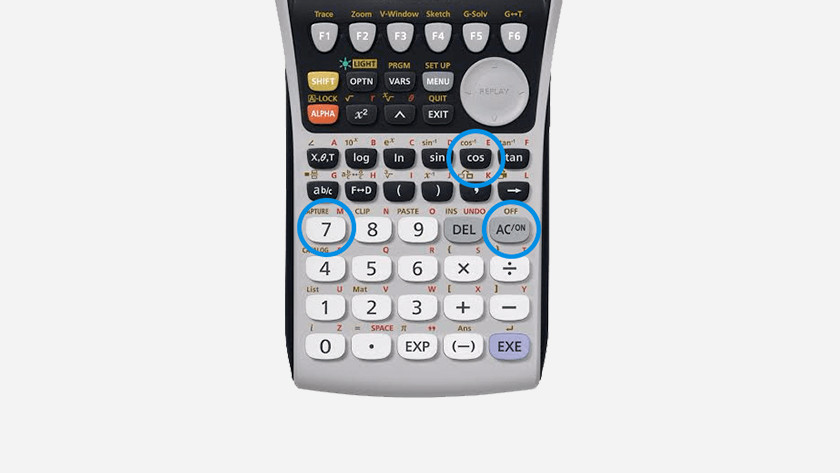 Switch on examination mode
Some schools require your graphing calculator to have a special examination mode. This setting turns off the memory and handy apps. That's good, because that means you don't have to delete those cool apps every time you have an exam. Turn your calculator of and restart it while pressing cos 7 and AC/ON (on Casio Prizm) or left + right arrow and ON (for Texas Instruments TI 84 Plus).
Did you – accidentally turn on the examination mode?
The examination mode can't be switched off on the calculator itself. In order to switched it off, you have to connect it with a different device. Connect your graphing calculator to your PC or another graphic calculator and send a random file to the calculator. The examination mode will switch off and you can use your apps again.
2. Installing games
Share your games
Has someone in your class already installed a game? Send the file to your own calculator via a mini USB cable. You won't need any special software.
Want to put a game on your calculator yourself?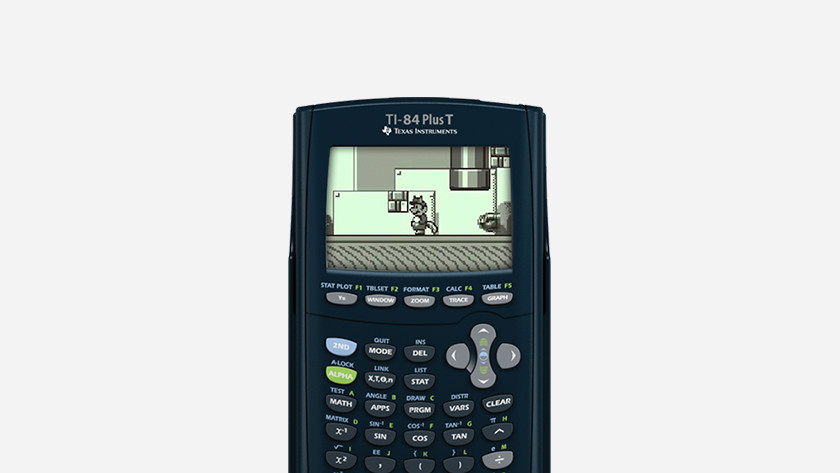 Google the name of the game combined with your type of calculator.
Connect your calculator to your laptop.
Install Connect on your Texas Instruments or connect your Casio Prizm directly via the included USB to mini USB cable.
Download the file to your laptop.
Drag the file to your calculator.
Open the game via the catalog Asm( + prgm of your Texas Instruments or go to the main menu of your Casio Prizm: and confirm via EXE.
Game on!
Game tips
| | |
| --- | --- |
| Texas Instruments 'TI Boy' | Super Mario, PacMan, Tetris, Fruit Ninja |
| Casio CG-20 / 50 'Prizm' | Jazz Jackrabbit, Flappy Bird, Sonic, Pokémon |
3. Writing words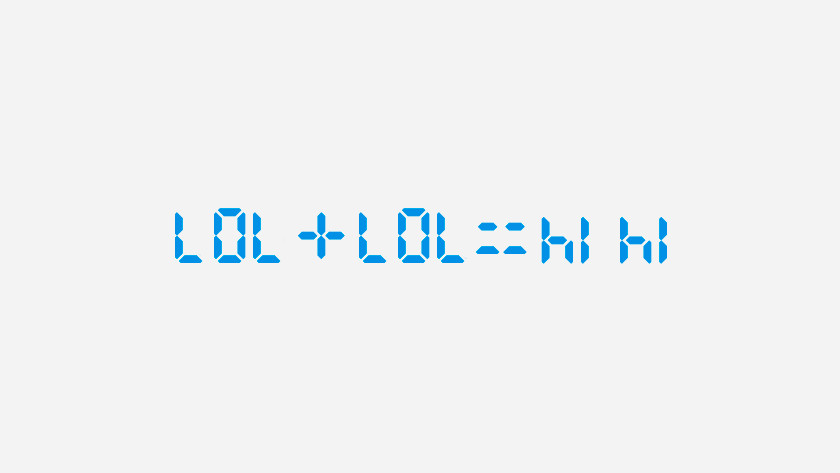 A calculator lets you write words with a limited number of digits. For instance, the sum 707+707 = 1414 upside down can also be read as LOL + LOL = HIHI. A graphing calculator has a special Alpha key that lets you type the whole alphabet. That way, you can use the calculator for notes as well. Using the data cable, you can easily transfer these to your computer or a classmate's calculator.