MacBook Pro Touch Bar (2017) in use
MacBook Pro has had a major makeover: a new, slimmer design and is now has the Touch Bar. But there are even more new things that I might not see at first glance. That's why I'm going to test the MacBook Pro Touch Bar for a week.
Out of the box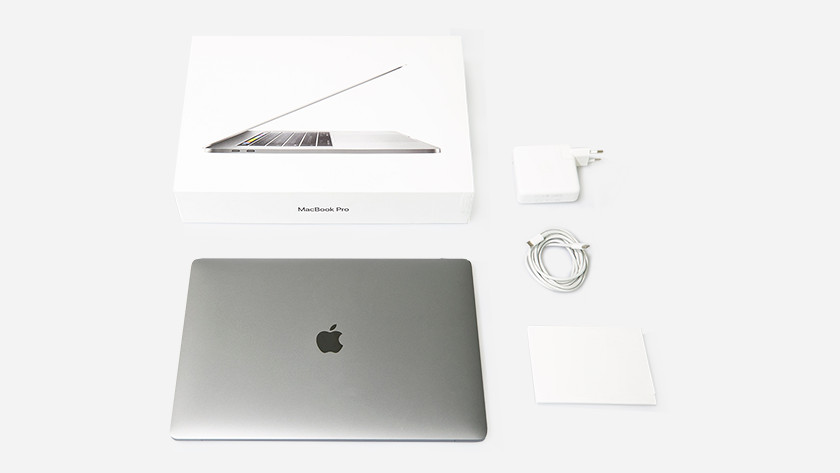 There's a big white box on my desk. I open it and see the Space Gray model. I'm a fan of this dark color right away. My colleague jokes that this has to be Darth Vader's MacBook. I take the laptop out of the box and am surprised by the slim design. Thanks to the thin edges, it looks like the MacBook Air. Is it heavy? Not at all, it only weighs 1.83 kilograms. I also find a USB c power adapter and a charging cable in the box
Processor
Before I know it, the MacBook Pro has already started. I'm surprised by the speed. MacBook has a quad core Intel i7 processor. The 15-inch model that I'm testing has 4 processor cores. I navigate using Maps during browsing and I can use programs like Photoshop and InDesign. No matter how hard I work and how many programs I have open at the same time, the laptop doesn't glitch and works silently. I can safely leave my charger at home for a day, because the battery is still not empty at the end of my day.
The display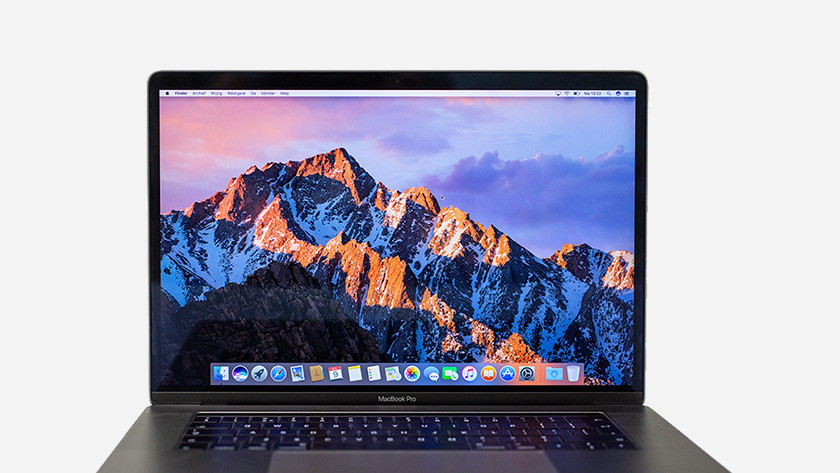 As soon as I open the MacBook, the displays grabs my attention. The standard desktop background with mountains looks lifelike. The MacBook Pro has a Retina display with LED backlight, IPS technology, and a wide color representation of P3. Whether I watch series on Netflix or make a graphic drawing in Illustrator, I can enjoy the bright colors on the screen. Even when I'm outside typing an email, I can see the screen well thanks to the brightness of 500 nits.
Keyboard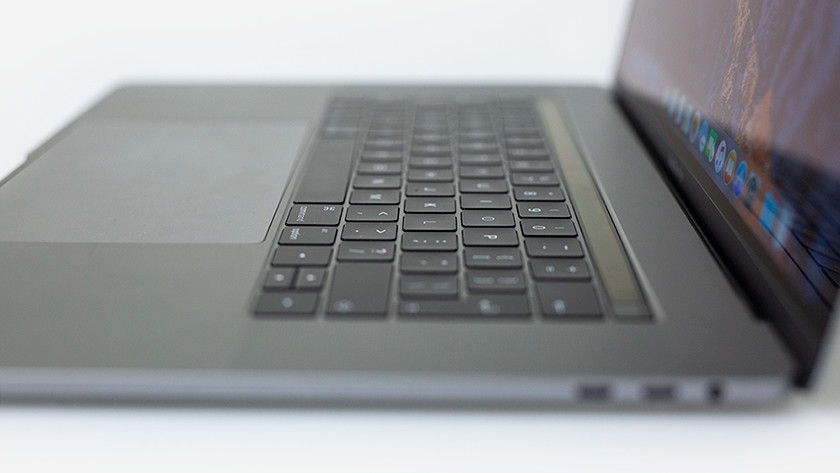 One of the things that appeals to me most is how well the keyboard types. I'm almost excited to type long mails, something I normally don't really like. The butterfly keys are flat and feel nicer than other keys. The typing sounds nice as well. The 2nd generation butterfly keys react, regardless of where I press them. In addition, each key has backlight. I also notice the enormous touchpad. I've never touched the edges, and I can click anywhere, even in the corners.
Touch Bar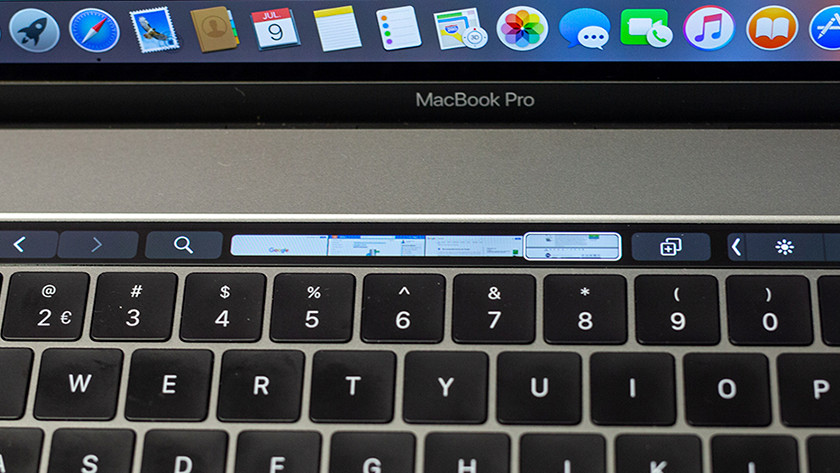 What I didn't mention in the paragraph above, but should've because it's very special about the MacBook Pro Touch Bar, is the Touch Bar. It's an OLED strip, that replaces the row of traditional function keys. The Touch Bar always adapts to the program that I use. It works especially well with Apple's own programs, and I have many options, such as swiping between different tabs or choosing from different filters to edit a photo.
Audio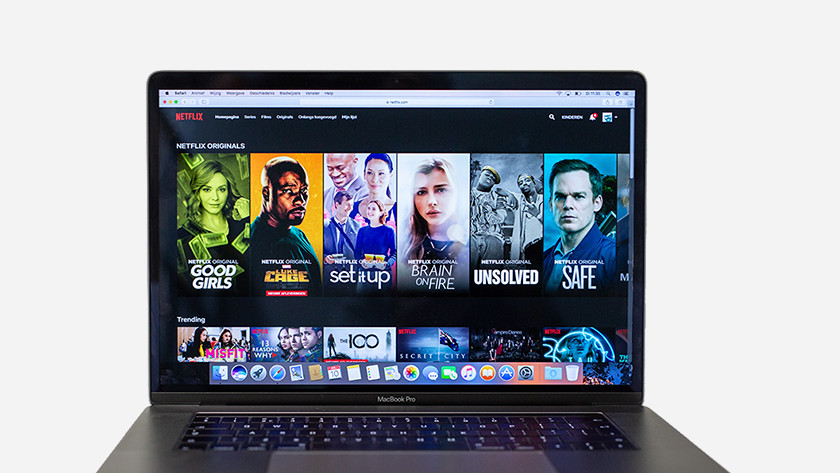 I'm most curious about the speakers on the MacBook Pro. I play a song via iTunes, and it's music to my ears. The 4 powerful speakers produce an impressive sound. I can hear the bass and high tones well. I could get used to this. I can imagine that these speakers also come in handy when you're video editing. I use the speakers to play my favorite series on Netflix.
Ports
The slim 1.55-centimeter shape I mentioned earlier does have some consequences. Mostly for the connectors, or rather: the lack of connectors. I have 4 USB-C ports with Thunderbolt 3 and a headphone jack. I can't connect peripherals such as USB-A, HDMI, or Ethernet. I'll need a dock for that. I didn't get a dongle with my MacBook Pro, but I can purchase one separately.
Conclusion
After a week with the MacBook Touch Bar, I have to get used to my older MacBook Pro with the traditional row of function keys. No Touch Bar. I would definitely recommend this laptop to professional users, like graphic designers. It has a lot of power, thanks to its 4 processor cores. People like me, who use their MacBook more for standard tasks and just want the best laptop, can certainly use MacBook Pro Touch Bar. You can listen to music with a loud bass because of the 4 speakers, or watch series on the bright Retina screen - something I could get used to.