Advice on massage cushions
You're about to buy a massage cushion, but with all those different models, you can't see the forest for the trees. Don't worry! Don't cramp up or tighten those exhausted muscles even more... We'll gladly help you find your way. Answer the questions below and finding a massage cushion will suddenly be a lot easier.
---
What part of your body do you want to massage?
Massage cushions tend to focus on a particular part or zone of your body. It's important that know which parts of your body and therefore massage zones are important to you.
Massage cushions for your back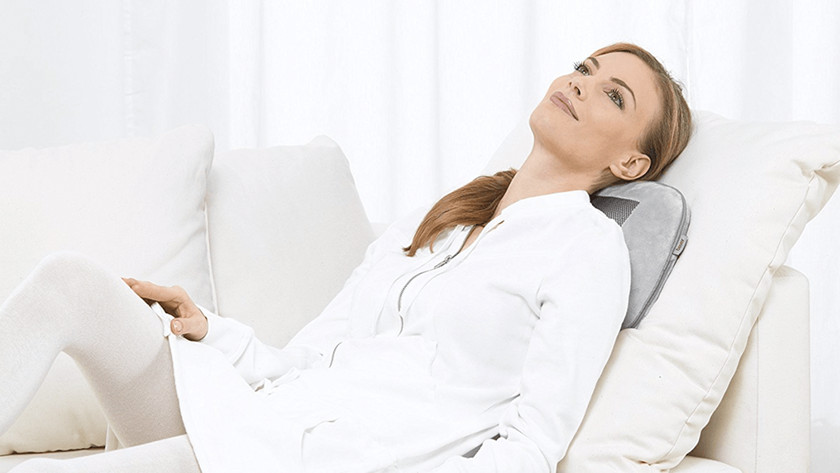 For a lot of people, the back is the fist thing to get tired, painful, or stiff. Lifting, walking, running, or sitting or standing all day long; it can get to be too much for your back. It's no surprise that many massage cushions are intended specifically for massaging this zone.
Massage cushion for back, neck, and buttocks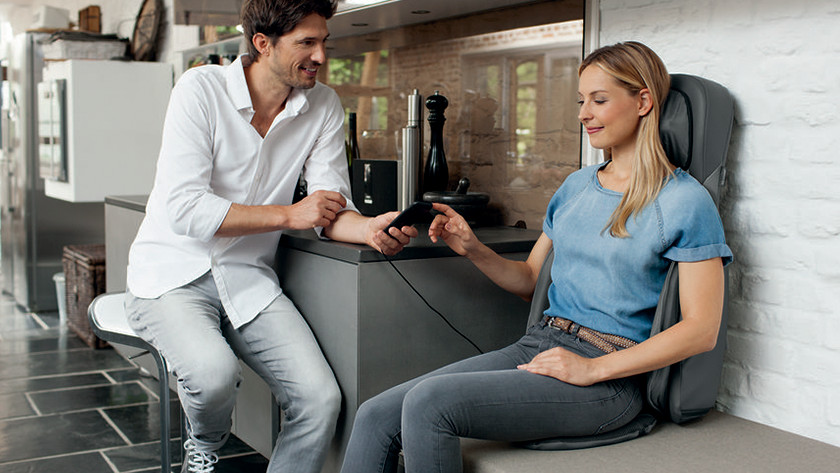 Our assortment has many massage cushions that massage almost all parts of the body and don't skip any zone. During and before the massage, you can determine which massage zone the device will work on.
Massage cushions for the neck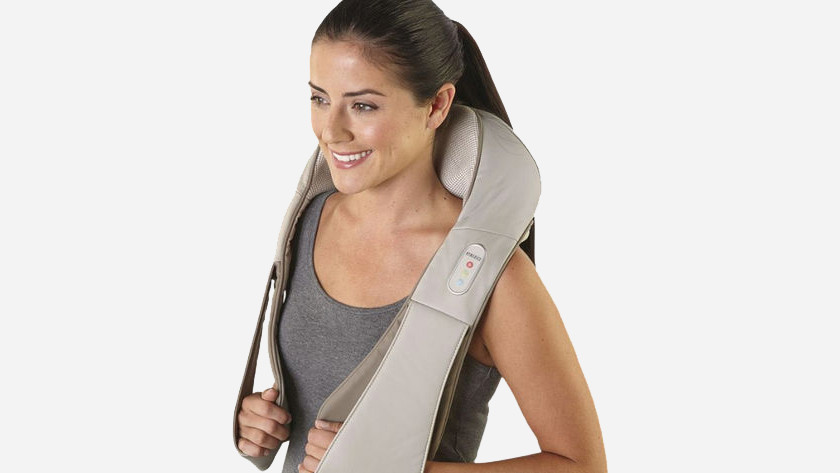 A stiff or painful neck is usually the result of excess tension in the neck and shoulder muscles. A tense or painful neck can in turn cause headache, trouble concentrating, and fatigue. In order to help the neck muscles to relax, a massage cushion is a perfect choice. The tension in the neck and shoulder muscles will be reduced and you'll feel completely relaxed.
Massage cushions for the arms and the legs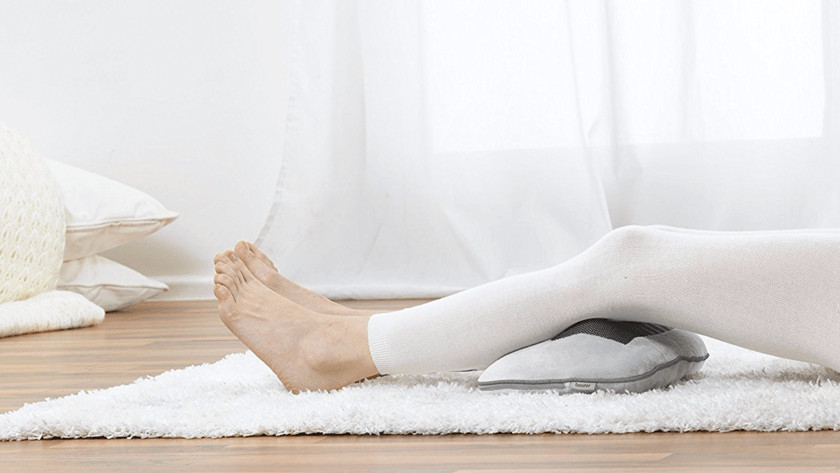 In addition, there are also compact massage cushions that you can use for different parts of your body. You place them under your legs, feet, or lower back. They're perfect if you often feel discomfort in different parts of your body or if you're are looking for a massage cushion that you can easily take with you and use always and everywhere. These compact but effective massage cushions don't require a chair or sturdy couch to apply their massage techniques.
Want to adjust the massage to your body's sensitivity as much as possible?
If you need a massage pillow for specific symptoms, it's important that you should be able to adjust and control the massage options. For instance, changing the intensity or setting the width and height of the massage zone. The unctions below are interesting if you like to fully adjust the massage to your wishes and needs.
Massage programs
There are massage cushions that let you choose from preprogrammed massages. These programs have a set time, automatically treat different zones, and apply multiple techniques. It'll feel like you're being worked on by an actual masseur and each massage programs usually offers a different experience.
Massage zones
The more extensive massage cushions offer the option to individually select different massage zones such as the lower back, upper back, neck, or buttocks. These massage pillows can massage all those zones, but you decide which areas the massage cushion treats and when.
Intensity settings
What you like in a massage is, of course, very personal. The same goes for the intensity. Some people prefer more intense massages than others, so it's great when you can determine this yourself. When you're just getting started with massages, you might want to first get used to the massage technique and see if it has the desired effect. Different intensity settings are what you need.
Adjusting width and height.
We're not all the same height or width. Obvious, but it can still be annoying if you're sitting on a massage cushion that can't quite reach the right spots. Luckily, there are massage cushions that take this into account. They offer the option for you to set where the massage heads should stop or the height to which they should massage. That way, you and your partner – who might be a bit shorter – can still use the same massage cushion. Convenient, no?
When not to use a massage cushion?
Sometimes, it's not recommended to use massage cushions. Read the list below to prevent misunderstandings. Still not sure? Consult your physician.
Don't use the massage cushion as a supplement to or replacement of medical devices and/or applications.
Chronic conditions and symptoms could be made worse by using a massage cushion, so always first consult a doctor so they can advise you.
First contact your doctor if you're: pregnant, have a pacemaker, have artificial joints or electronic implants; suffer from circulation problems, diabetes, thrombosis, varicose veins, open wounds, sprains, torn skin, phlebitis.
Massage cushions are generally suitable for children aged 8 and up, but adult supervision is recommended.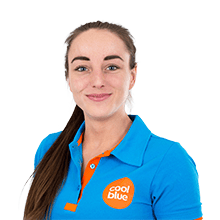 Article by:
Tamara
Massage Pillow Expert.