Expected: MicroLED televisions
The first MicroLED television was introduced at the 2018 CES tradeshow. The screen of this TV consists of miniscule LEDs that light up and produce color individually. Unfortunately, the rumored model is only meant for business use. It's not yet known when you'll be able to place a MicroLED TV in your living room. In this article, you can read about the latest rumors.
---
MicroLED televisions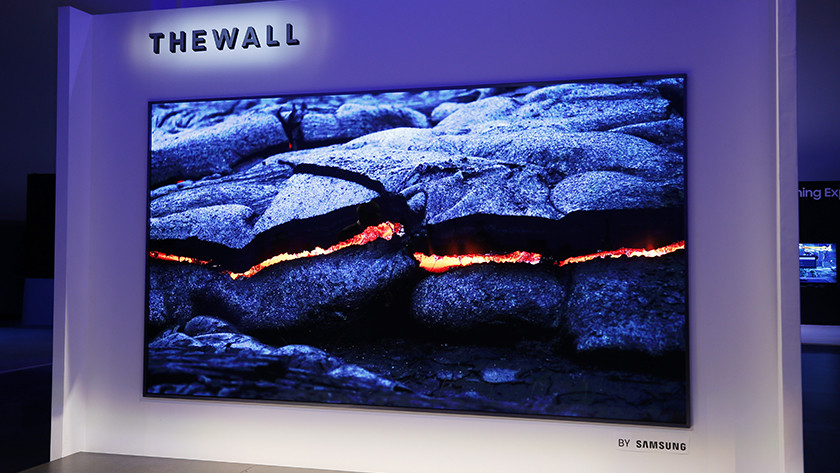 If we are to believe the rumors, the MicroLED technique is a serious competitor of OLED. Both technologies don't have backlight, but pixels that light up individually. This ensures rich black levels and a wide viewing angle. The difference with OLED is that a MicroLED screen consists of miniscule LEDs. This means the TV has to produce a higher brightness. Another added advantage is that a MicroLED screen never burns in.
The first MicroLED TV for consumers won't be available until 2026
18 June 2019 | Source: technology.ihs.com
If you're planning to buy a MicroLED TV, you have a few more years to save. The IHS research agency reports that TVs, smartwatches, and smartphones with MicroLED screens won't be available to the masses until 2026. That's party because the production costs will decrease considerably in the coming years.
Samsung will launch the first The Wall TV in July 2019
13 June 2019 | Source: news.samsung.com
Samsung will release the first version of The Wall, called The Wall Luxury, in July 2019. This MicroLED TV consists of different modules with a depth of 3 centimeters. By attaching these modules together, you create a screen size from 73 to 292 inches.
Samsung launches first MicroLED TV
8 October 2018 | Source: homecinemamagazine.nl
Samsung launched the first MicroLED TV in the US. This The Wall television is called IW008J and costs around 18,000 dollars. To create a full 4K panel from this modular screen, you need to purchase 4. At this moment in time, this makes the TV only interesting for business purposes. Rumor has it that the first MicroLED TVs for private use will be launched in 2019.
Samsung starts pre-orders for the MicroLED The Wall
7 June 2018 | Source: zdnet.com
Samsung launched the first pre-orders of The Wall. This 146-inch television isn't available for private use, but for companies, such as museums or shops. The TV is equipped with HDR10+ support and produces 1600 nits. This guarantees clear images and a wide color gamut. Thanks to the Tizen 4.0 platform, it's easy for companies to display business images.
Samsung wants to use Quantum dots in MicroLED televisions
17 April 2018 | Source: zdnet.com
Samsung's head of the Visual Display department announced that Samsung wants to use the Quantum dot technique on its MicroLED TVs. Quantum Dot is a technology that converts light into color, which creates a true-to-life color representation.
LG will launch its first MicroLED television in September
24 February 2018 | Source: homecinemamagazine.nl
It's rumored that LG will launch the first MicroLED television in September. This TV will supposedly be even bigger than the 146-inch Samsung television, The Wall. It's not yet known if this model is only meant for companies or will also be available for private use.
Samsung bets on the MicroLED technique
12 October 2017 | Source: homecinemamagazine.nl
Samsung plans to equip the latest generation of TVs with the MicroLED technique. With this, they intend to compete with OLED televisions. Both techniques are comparable, but MicroLED TVs produce a higher brightness and an even wider color gamut.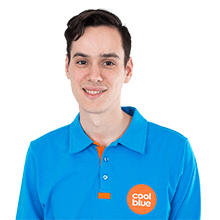 Article by:
Laurence
Television Expert.