Philips Airfryer or Tefal Actifry
Before making choice between a Philips or a Tefal airfryer, you have to determine which size you need. This depends on the size of your household and your appetite. You base your choice for a Philips or Tefal model on the user options, since both brands offer small, medium, and large airfryers.
---
In short
| | Philips | Tefal |
| --- | --- | --- |
| Large airfryers | Philips Airfryer XXL | Compact in size | Tefal Actifry XXL | 0.3 kg more load capacity |
| Medium airfryers | Philips Airfryer XL | Preheating is fast | Tefal Actifry XL | Has a see-through window |
| Small airfryers | Philips Avance | Compact in size | Tefal Fry Delight | More baking programs |
Large airfryers for 5-7 people
Philips Airfryer XXL
Philips has a wide range of airfryers of various sizes. For the largest households of about 6 people, there is the Philips Airfryer XXL. Use this to prepare 1.4 kg of fries at once. Although it has a large capacity, this model is much smaller in size than the Tefal XXL version.
Philips Airfryer XXL is more compact
Preheating isn't required
Has 0.3kg less load capacity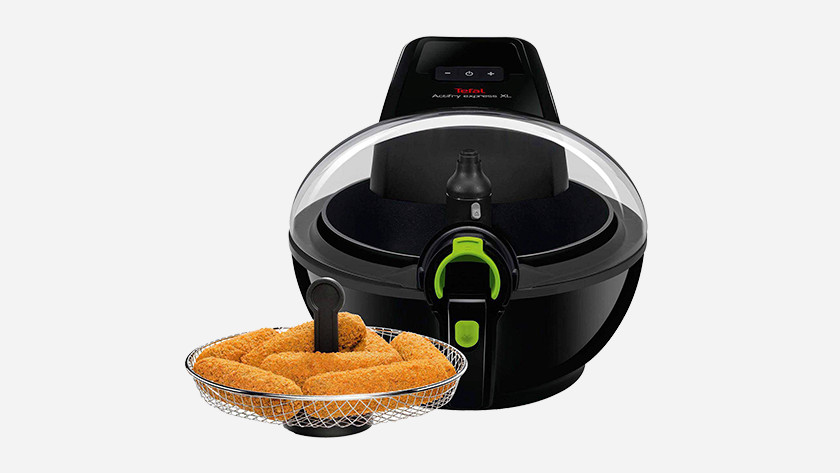 Tefal Express XXL
Tefal airfryers come in various shapes and size. This includes both square and round models. The largest Express XXL, a square model, allows you to prepare 1.7 kg of fries at once. This airfryer is a lot bigger than the XXL version of Philips. This also means that the machine takes up more space on your counter.
Has 0.3kg more load capacity
The ActiFry Express XXL is larger
Preheating is required
Medium airfryers for 3-4 people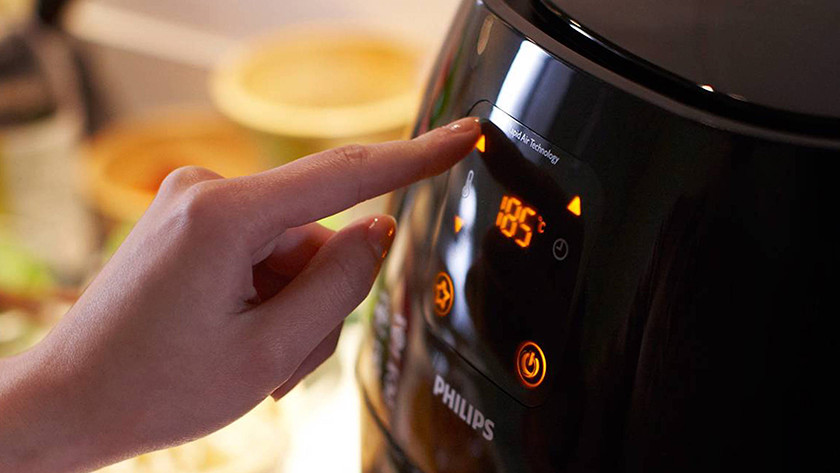 Philips Airfryer XL
In the XL variant, you can prepare 1.2kg of snacks quickly thanks to the shorter preheating time. It takes some practice to set the right time and temperature, but it gives you more control over how your snacks come out of the fryer. To keep an eye on the snacks, you have to extend the inner pan. Unfortunately, it doesn't have a see-through window. You also have to take the pan out to mix the fries, which means extra cooking time.
Shorter preheating time
A lot of influence over the result
You have to scoop ingredients yourself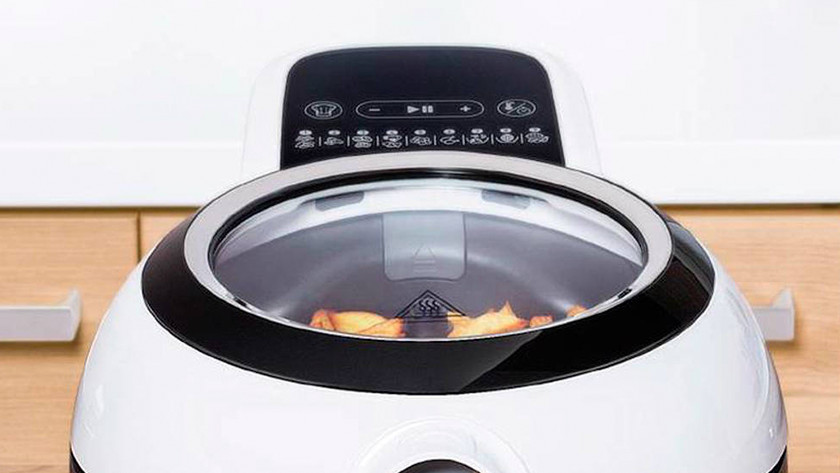 Tefal ActiFry
The Tefal ActiFry FZ7600 has a load capacity of 1.2kg. Because you only have to set the preparation time, the ActiFry is easy to use. All you need to do is preheat the airfryer before you start cooking. Thanks to the transparent top, you can easily keep an eye on your fries and the rotating arm will automatically turn them over. Do keep in mind that the exterior of the Actifry can get extremely hot while it's on.
Has a see-through window
Turns the ingredients automatically
The exterior becomes very hot
Small airfryers for 2-3 people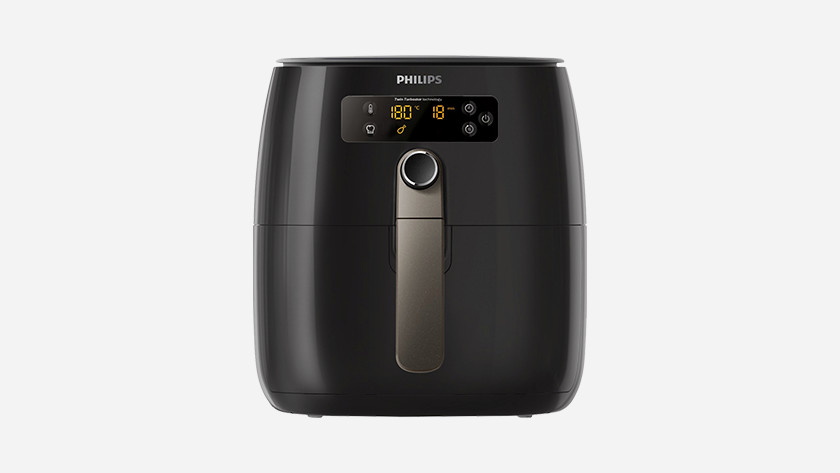 Philips Avance Airfryer
When you eat alone or with two people, the smallest Philips Airfryer is ideal. You can make 0.8kg of fries and the airfryer fits perfectly in a smaller kitchen. The technology of this Airfryer ensures that you don't have to preheat. You'll have a fresh portion of fries on your plate faster.
Smaller size, so better suited for a small kitchen
Has 4 automatic baking programs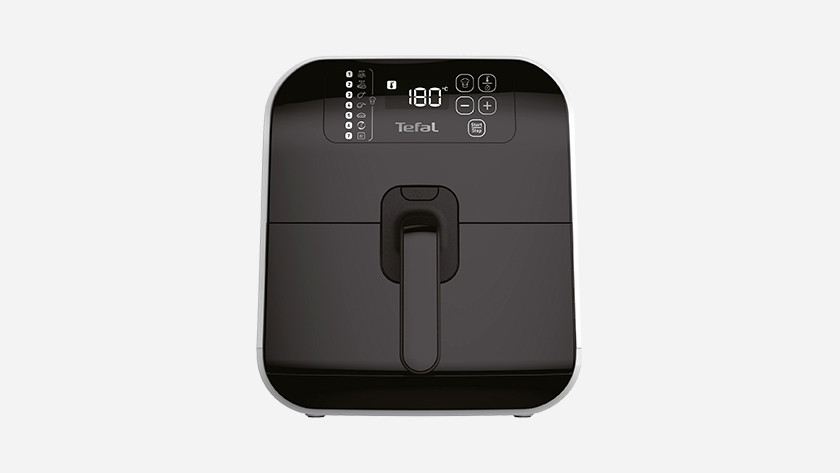 Tefal Fry Delight
The smallest airfryer of Tefal is the Fry Delight. It has a load capacity of 0.8kg and has 7 baking programs. For example for fries, meat, chicken and pastries. However, due to the wide format, the airfryer takes up more space on your counter than the small version of Philips.
Choice of 7 automatic baking programs
Takes up more space on your counter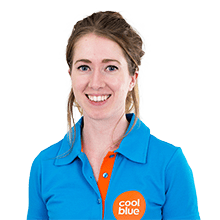 Article by: