3 projects for the Raspberry Pi 3
The Raspberry Pi is a relatively inexpensive, energy-efficient mini computer, designed to teach children to program. Programming for beginners and advanced students. Use the Pi as a computer or program yourself a function and get started with one of the many instructional videos. You determine which function you give him. Complicated? No! For example, with the instructions from the Raspberry Pi community, you can create an automatic feeding machine for your pet, a robot or a media center. For the most popular Raspberry Pi projects we have compiled a bundle with all necessary parts. So you have everything you need to make a project together to get started right away.
---
Raspberry Pi 3 Model B+
Broadcom BCM2837 CPU at 1.4GHz
|
Dual band WiFi
|
1GB RAM
The Raspberry Pi 3 Model B+ is equipped with better cooling than its predecessors, allowing you to leave it on all day and all night.
With a processor speed of 1.4GHz, this single-board computer can be converted into a media player.
Because Raspberry Pi uses open software, the functions are constantly being developed.
2. Make a tablet
Control your Raspberry Pi 3 with the 7 inch Raspberry Pi Touch Screen LCD as a tablet. Attach the PCB to the RPi3 and connect it via the supplied jumper wires and DSI connector. Provide power to the touchscreen via the micro USB connection and pass it to the Pi via the USB port. So you only need 1 power connection for both parts. Because the touchscreen is connected via the ribbon cable, the HDMI connection of the Pi 3 is free to connect your screen.
3. Astro Pi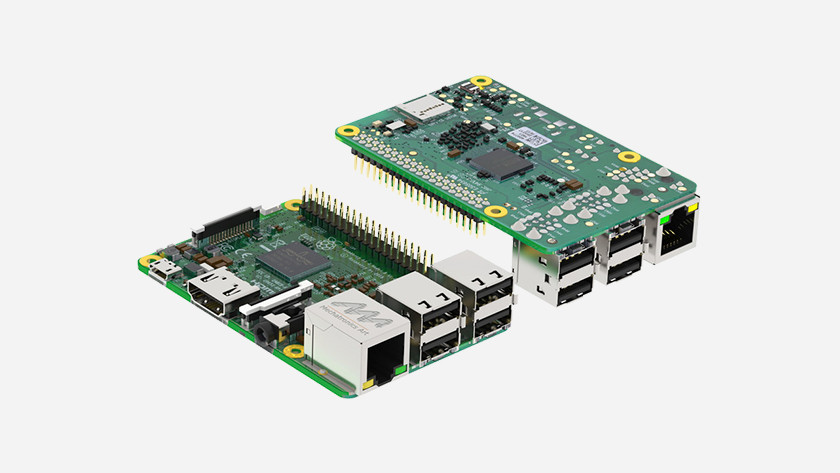 Make a space computer of your Raspberry Pi 3 with the Raspberry Pi Sense Hat. Attach the Hat to your RPi3 and turn it into an Astro Pi. Install the special Astro Pi software on the SD card and let the 64 16 bit LED lights form letters or images. Think of your own space experiment or draw a spacecat with the LEDs. Measure humidity, magnetic attraction and movement with the sensors and use the built-in joystick to control your Pi. Compose your Astro Pi yourself and use the same computer as Tim Peake uses on board the international space station ISS. Intergalactically cool!
Did this help you?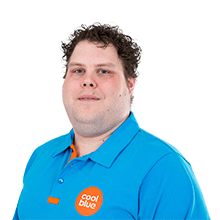 Article by:
Uhro
Single Board Computer Expert.