Advice on RAM
Are you planning to expand the RAM on your laptop, PC, or other device, or are you looking for new RAM? On this page, we'll give you advice, so you can easily choose the best RAM for you.
---
What should I keep in mind when choosing RAM?
RAM is, depending on the size, suitable for either your laptop or desktop. In addition, some RAM is designed specifically for the Apple MacBook, iMac, and the Mac Mini.
Laptop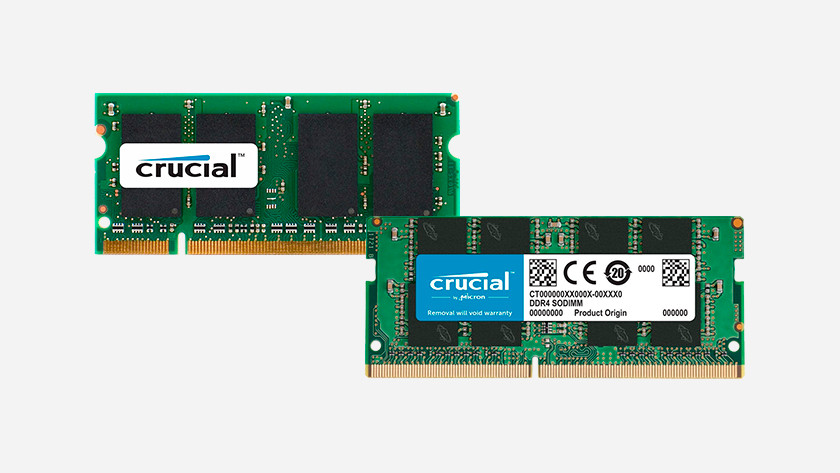 SODIMM
Check how much space you have for additional memory
Check the speed your memory runs at
DDR4 after 2014
Desktop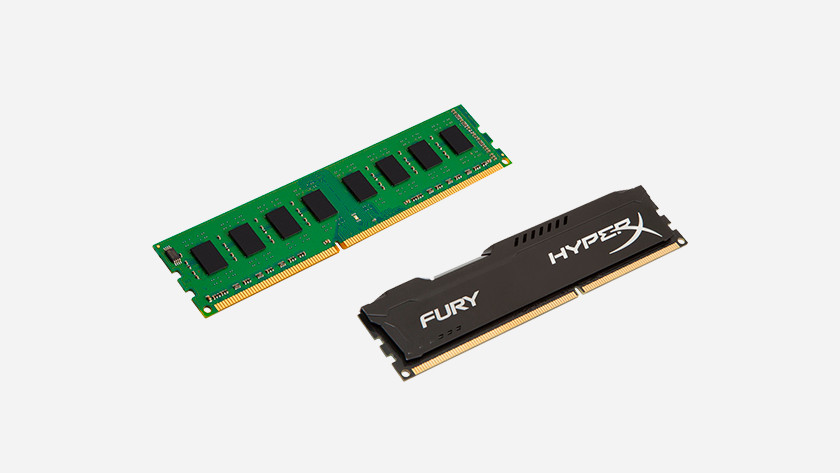 DIMM or SODIMM in compact computers
Check how much space you have for extra memory
Check the speed your memory runs at
DDR4 after 2014
Macbook and iMac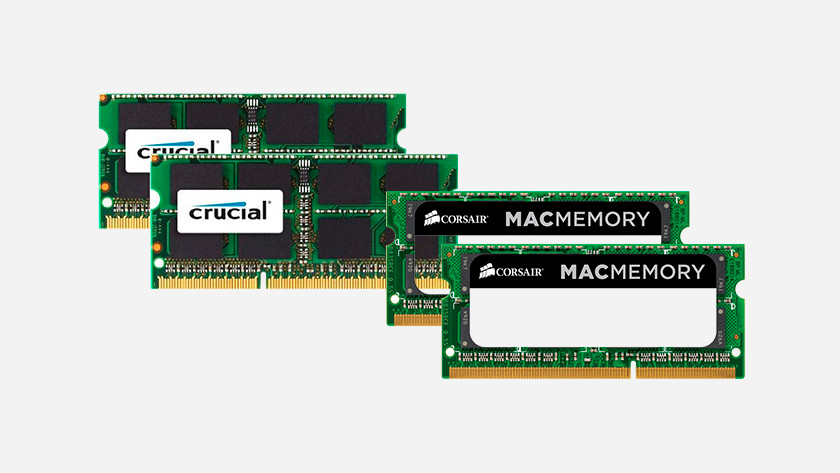 SODIMM
2 memory slots
Carefully check the speed your memory runs at now
DDR4 on iMacs of 2017 and later
How much (additional) RAM do I need?
Internet, email, and text processing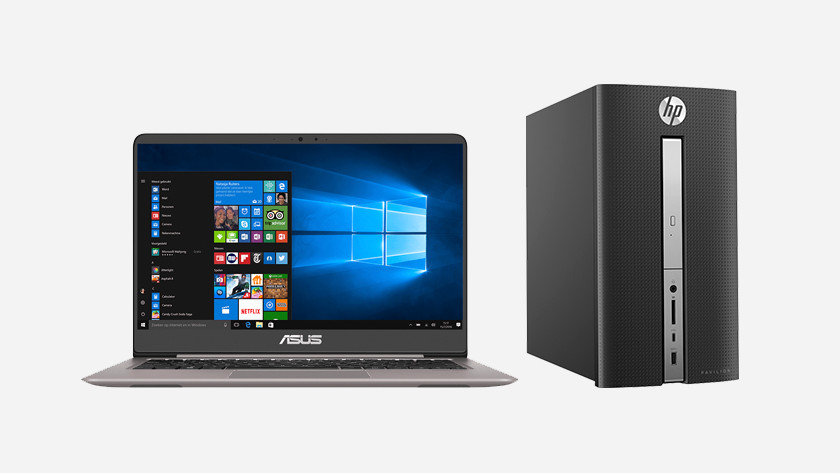 For basic use of a computer, 4GB of internal memory is sufficient. That amount is enough to run both your operating system as well as simple software smoothly. It will let you write text documents, surf the Internet, send emails, and use social media. If you want to do all of that at the same time, we recommend you get 8GB of RAM.
Playing high-end games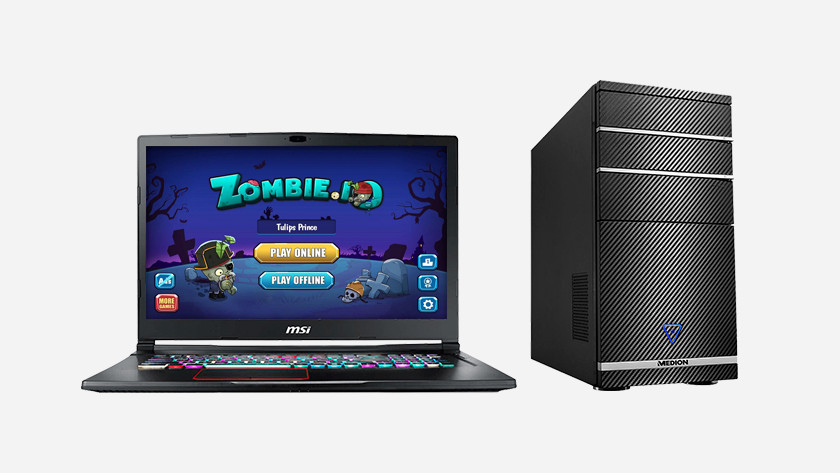 Playing low-end games requires more RAM. Even basic games process a lot of data at once, meaning they use a significant part of your internal memory. The same goes for editing photos. That's because all the image material you're editing is temporarily stored in the RAM. That's why we recommend at least 8GB of RAM for these applications.
Video editing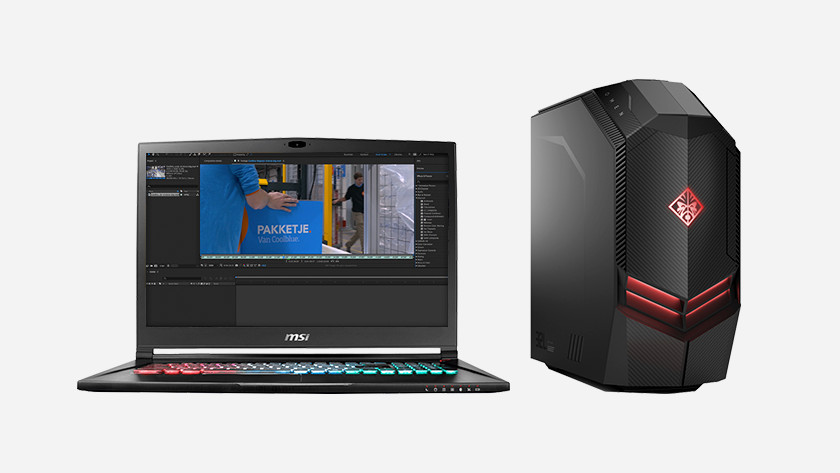 Editing videos – whether or not 4K – means your computer temporarily stores even more information on the internal memory. That's why this requires even more RAM. This is also the case for high-end games. Especially if you want to play at the highest settings, a computer with loads of RAM, a vast video card, and dito processor is a must. For these kind of applications, we recommend at least 16GB of RAM.
Running virtual machines or extreme multitasking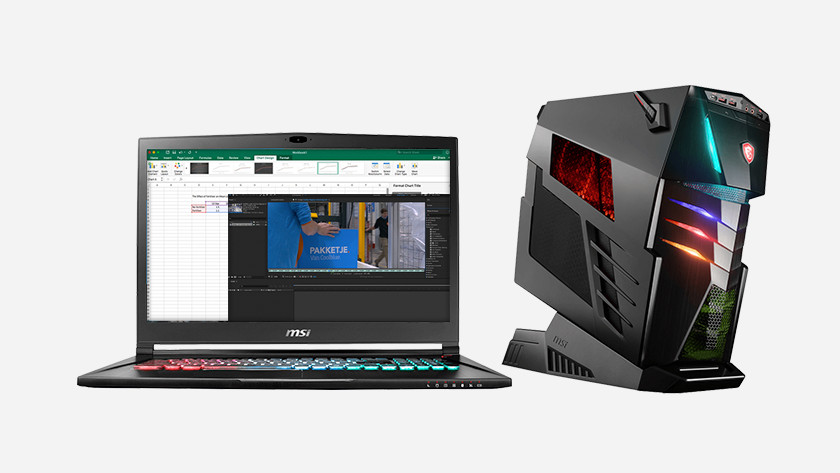 Are you one of those people who games, streams, and has 32 tabs open in their browser at the same time? In that case, we recommend at least 32GB. The same advice goes if you want to run 1 or more virtual systems on your computer for development purposes.
Maximum RAM
Expanding or replacing RAM is determined by the motherboard and the processor in a laptop or desktop. First what the maximum amount of RAM is for your laptop, desktop, or Mac. That way, you can avoid buying RAM you can't use because of your motherboard's restrictions.
Questions?
Do you have any other questions or would you like more advice on RAM? Our customer service is at your disposal 7 days a week.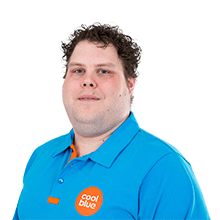 Article by: