Announced: Apple watchOS 6
During the WWDC 2019, a new update was announced for your Apple Watch: watchOS 6. Can't go without your Apple Watch already? Wait until you've installed the new update. It'll offer countless new options. For example, there's now an App Store available on your Apple Watch, so you can just download apps on your wrist now. I'll tell you what else is new.
App Store on Apple Watch
With the arrival of watchOS 6 also comes the first appearance of an App Store on your Apple Watch. Before this, if you wanted to download a new app, you had to use the App Store on your iPhone. With the App Store on your watch, Apple Watch has become more independent from your iPhone. App developers can now also develop apps that work individually on an Apple Watch. An iOS version will no longer be necessary.
Noise app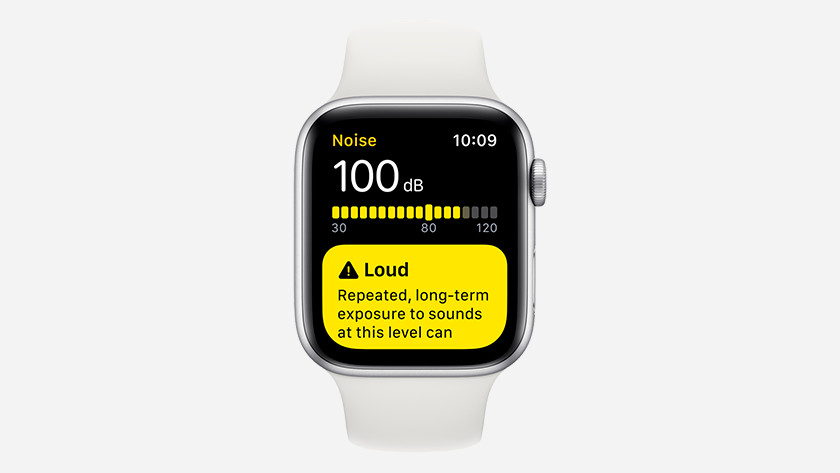 Your hearing is super important. You only have 2 ears, so you need to take care of them. Your Apple Watch will help you with that. The Apple Watch is around your wrist, which is a good place to measure ambient noise. That's why Apple's come up with the Noise app. From now on, this app will inform you of the noise level at, for example, concerts, festivals, and other events. You'll know exactly when there's a chance of hearing damage. If the noise level exceeds 90 decibels, you'll receive a notification on your watch. Your ears will thank you.
Trends in the Activity app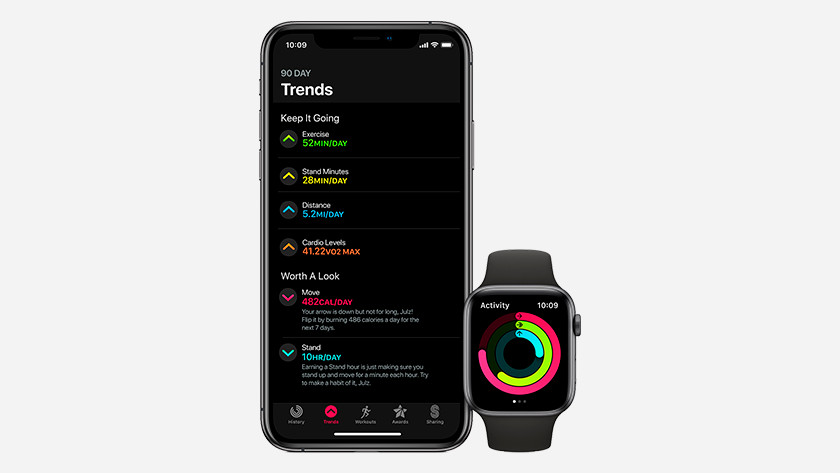 Activity rings are nothing new. As an Apple user, you'll be checking the rings quite a lot. They make us aware of how much we move and it motivates us to keep moving. With the release of watchOS 6, you now have Trends in the Activity app. What you can do with it? You'll see your long-term progress. Trends will show you developments in, for example, active calories, training minutes, and walking tempo at a single glance. Did you exercise less in the past 90 days than in the last 365 days? Then your Apple Watch will coach you to try and change that.
Cycle tracking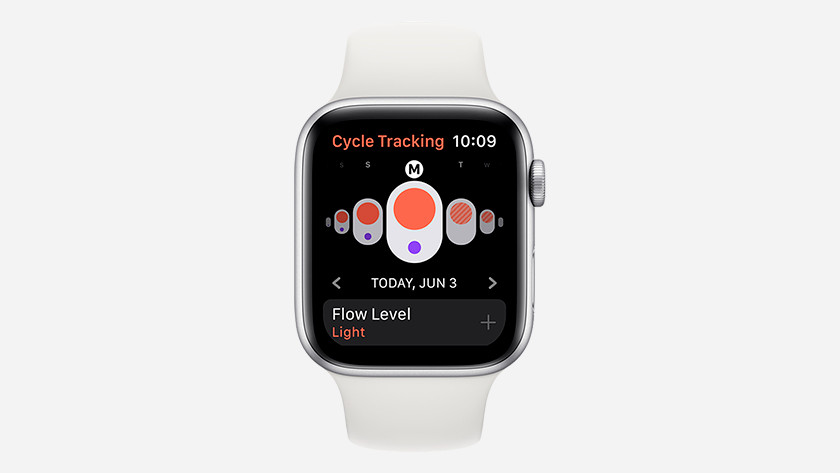 This new app was developed especially for women: the Cycle Tracking app. As the name suggests, it has everything to do with your menstrual cycle. Women can use this app to record important information regarding their menstrual cycle. You'll know exactly when to expect your next period and when you're the most fertile. If you want, you can keep a log to add even more information about your cycle.
And also
Solar dial watch face

Gradient watch face

California watch face

Numerals watch face

Audio books app

Calculator app
Even more new apps? The popular Voice Recorder app you already know from iOS is now also available on your Apple Watch. There's also an Audio books app and a new Calculator app, for when you need to split the bill with your friends after a nice dinner. And of course, as with any watchOS update, there are new dynamic watch faces. You can completely adjust these watch faces to fit your use and needs. Among the new ones, there's Modular Compact, Solar Dial, California, Gradient, and Numerals.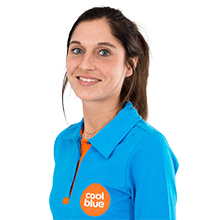 Article by: