Announced: Mac Pro (2019) and Apple Pro Display XDR
The WWDC 2019, Apple's conference for software developers, wasn't just about software updates. A brand new Mac Pro (2019) was announced. The Mac Pro is just a workstation, and you can only do so much with a workstation. That's why Apple introduced a new Apple display: the Pro Display XDR. We'll tell you everything about these new products.
---
Mac Pro (2019) in short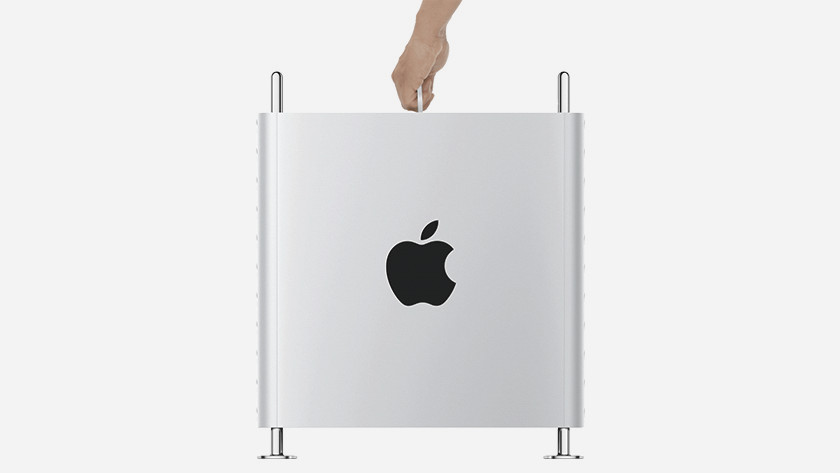 A modular system that makes it easy to upgrade your Mac Pro
Powerful Intel Xeon processors up to 28 cores
A new tower model design with holes on the outside, handle on the top, and leg stands on the bottom
Various connectors such as 2 Thunderbolt 3 ports, 2 USB-A ports and a 3.5mm audio jack
Up to 1.5TB memory in 12 accessible DIMM slots
Storage space up to 4TB SSD storage
More powerful than ever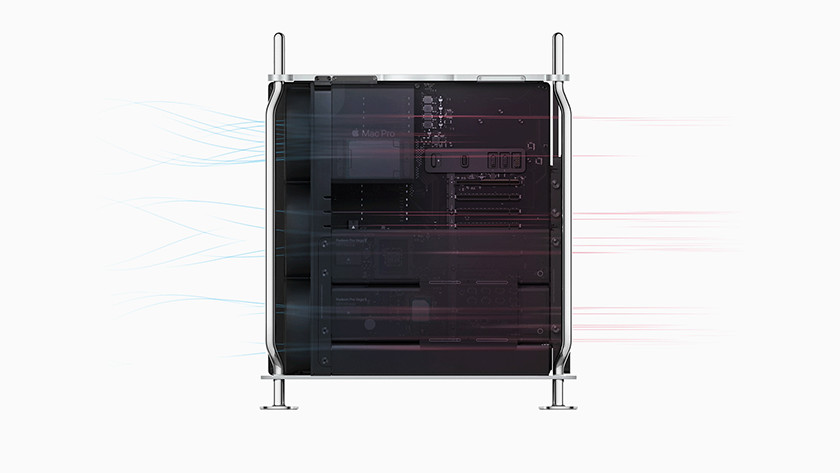 The Mac Pro (2019) is more powerful than ever. It's designed for the real pros who demand a lot from their Mac. Mac Pro is equipped with Intel Xeon processors up to 28 cores. The entry model has 8 cores. That many cores need a lot of memory to feed it. That's why Mac Pro has 6 channels of ECC memory, 12 physical DIMM slots, and the new Mac offers up to 1.5TB of memory. The graphic card is also more powerful than ever. To keep working properly, the Mac Pro has a large heat sink to keep the system cool.
Modular system
The Mac Pro 2019 has a modular system. This way, your Mac Pro is completely tailored to your needs. Thanks to various modules, Mac Pro has no restrictions and you can easily upgrade it. There are currently 3 modules available. The most powerful is a quad-wide PCIe card MPX module that can accommodate 2 graphic cards. There's also a module for extra connectivity and an Afterburner option. The latter is ideal for photo and video editing.
Specifications:
8-core 3.5GHz Intel Xeon W processor
Maximum 28 core 2.5GHz Intel Xeon W
32GB RAM (4x 8GB)
*Maximum 1.5TB RAM (12x 128GB) *
AMD Radeon Pro 580X with 8GB GDDR5 memory
*Maximum 2x AMD Radeon Pro Vega II Duo with 128GB HBM2 memory (2x 32 per GPU) *
256GB SSD
Maximum 4TB SSD (2x 2TB)
New Apple display
A Mac Pro is no use without a screen. That's why Apple has introduced a new Apple display: the Apple Pro Display XDR. This 32-inch model is the largest Retina display ever made by Apple. It supports 6K and you can connect 6 of these monitors to a Mac Pro. You can turn the screen in either vertical or portrait setting. The screen has a high brightness of no less than 1000 nits. You purchase the Apple Pro Stand separately and easily disconnect.
In short:
Standard glass or glass with nano-texture
32 inches
6016x3384 pixels (218 pixels per inch)
1000 nits
Contrast ratio 1,000,000:1
Pro Stand available separately
When will it be available?
The Apple Mac Pro (2019) and Apple Pro Display XDR are expected to be available from the end of December.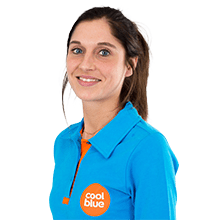 Article by: