Expert review of the Casio Edifice EQB-501XDB-1AER
The watches from the Edifice range are just a part of it, but what makes these hybrid watches so special? Is it because you link the watch to your smartphone? Because you set different time zones? Or because the watch provides itself with new energy with the help of sunlight? I spent a week with the Casio Edifice EQB-501XDB-1AER on my wrist. In this article I tell you what this watch has to offer.
---
Look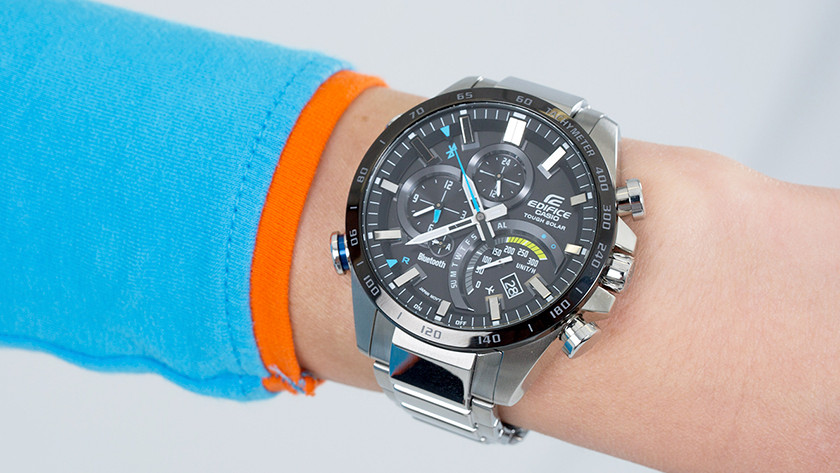 The steel design of the Edifice suits every outfit. Still, the watch case on my wrist is very large and thick (1.41 cm). On the other hand, the large buttons on the side make the operation comfortable, that there is plenty of room for the beautiful design of the dial and that the mineral glass scratched less quickly than normal glass. And indeed, after a week of wearing, there is still no scratch on my Edifice.
Functionalities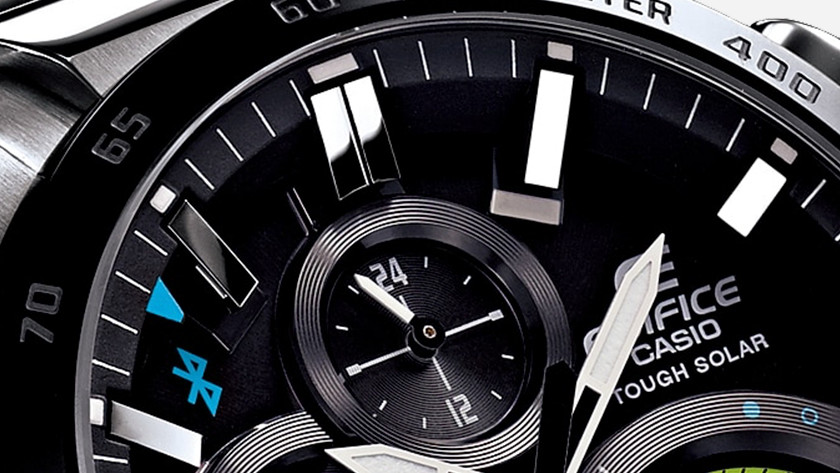 The Casio Edifice has a classic dial that lights up in the dark and shows a lot. So you see the date display, whether the watch is in airplane mode, an alarm function and the stopwatch. In addition, the watch automatically adjusts the time when you move to a different time zone. You also set a second time zone by default, which appears on the left clock on the dial. If you travel a lot, then the Edifice is certainly a good companion.
Smartphone compatibility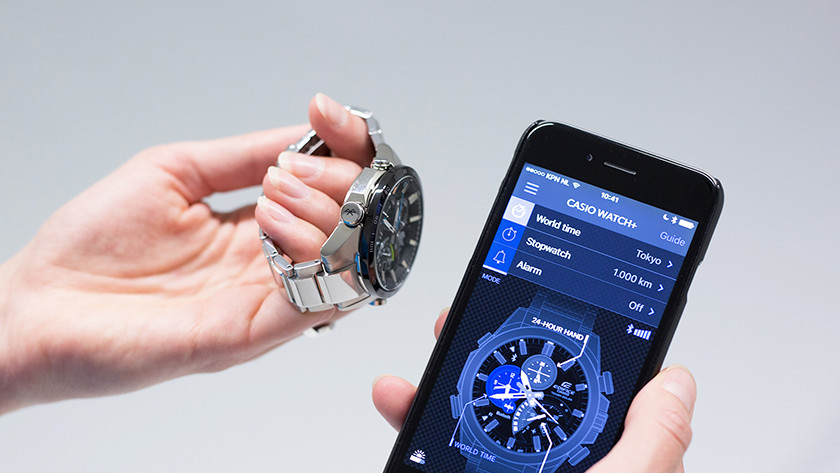 Thanks to Bluetooth, you can easily connect the Edifice to your smartphone. You do not get constant notifications of incoming calls via the watch like a smartwatch, but you can set the watch so that the hands are staggered when you receive an email. What I mainly used is the 'phone finder' function. Have you lost your phone? Then press the lower button. Your smartphone then passes over so you can easily find it again.
Conclusion
The Casio Edifice EQB-501XDB-1AER is a sturdy watch that is useful when you are traveling a lot and have to switch between different time zones. It is easy to connect him via bluetooth to your smartphone so that you are aware of e-mails. The most useful feature is the phone finder function (yes, I often lost my smartphone). On the other hand, the watch is pretty big. It is important to be aware of this before purchasing an Edifice watch. 'Edifice' does not mean 'building' for nothing.