How do I reset my Samsung Galaxy S6?
In this article, we'll give you a step-by-step explanation on how you can reset your Samsung Galaxy S6 to factory settings.
---
Make sure the device is charged
In order to delete all your files, your device needs some energy. Make sure the Samsung Galaxy S6 is charged, or simply hook the device up to a charger before starting the process.
Step 1: starting the reset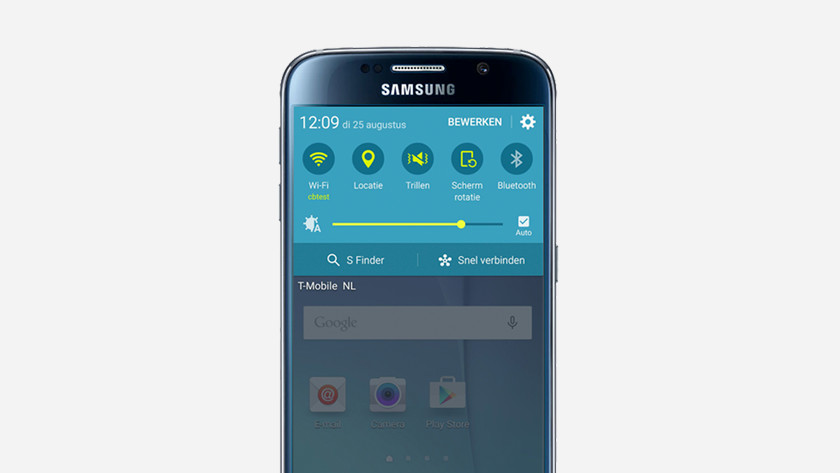 How do you get started on a reset? It's not hard at all. Go to your smartphone settings by clicking the gear in the quick settings menu. You can make it appear by scrolling down the notification panel. Note: the place of the settings icon may slightly differ per Android version.
Step 2: in the settings menu, scroll to 'Personal'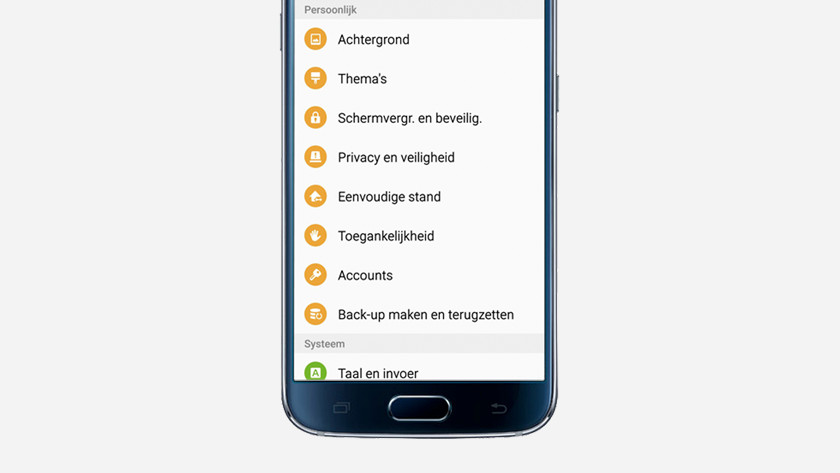 To allow you to fully customize the Samsung Galaxy S6, its software is equipped with a wide range of settings. You can find them all in this menu, ranked by category. Scroll to the Personal tab and click Backup and reset.
Step 3: click 'Factory data reset'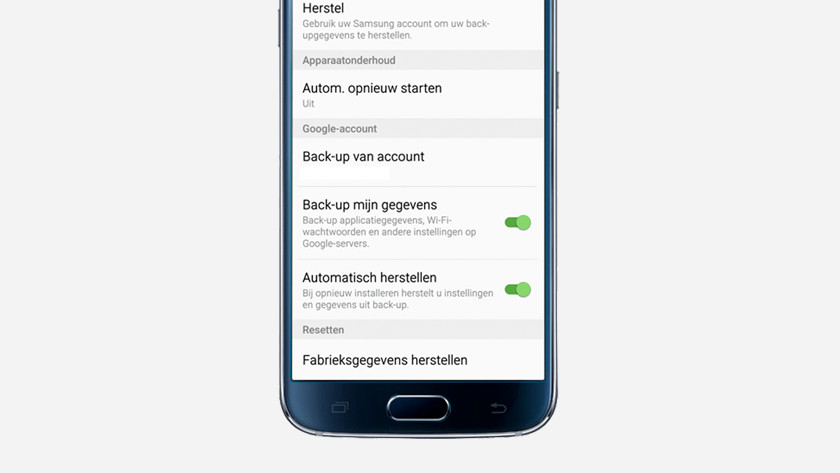 If you still need to backup your files, you can do so here. If not, you can find the Factory data reset option all the way at the bottom.
Step 4: Remove your Google and Samsung account
Do you want to return your phone or submit it for repairs? It's important to remove all active accounts from your device. If you're only performing a reset and don't remove the accounts, they'll stay active. This makes the device unusable. Take the following steps to remove your accounts:
Go to settings.
Find 'Cloud and accounts' and tap it.
Tap 'Accounts'.
Tap the account you want to remove.
Tap 'More options'.
Select 'Remove account'.
Confirm your choice by tapping 'Remove account' again.
The account has been removed.
Step 5: are you absolutely sure?
To make sure you didn't forget anything for your backup, we'll list everything that's deleted during the reset. Are you completely ready? Click Reset device.
Step 6: delete all user data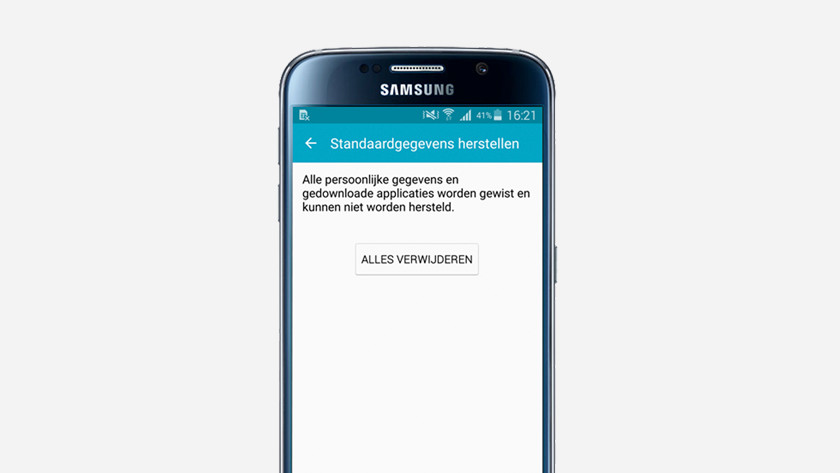 Safety comes first, which is why there's another step that prevents you from prematurely deleting all your data. Once you tap this button, there really is no way back. It does exactly what its name suggests, which is Delete all user data. Tap.
You'll see the Android logo, which means your Galaxy S6 is being emptied. Afterwards, you can restart the device and start with a clean slate.
Help from an expert in the store
Can't figure it out and need help resetting your Samsung Galaxy S6? Our experts are ready to help you. Visit one of our stores. While enjoying a cup of coffee, the expert will reset your Samsung Galaxy S6 in no time.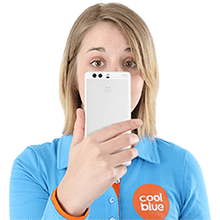 Article by: