3 claims about Samsung The Frame televisions
Other than a unique design, The Samsung Frame features a number of handy features. You're given access to Art Mode, for example. This allows you to display paintings or pictures on the screen when you aren't watching TV. New features are always accompanied by claims and rumors, like the rumor that the Art Mode would like to a high energy consumption. I have listed the most important claims and researched which ones are true or false.
---
Pictures and paintings look real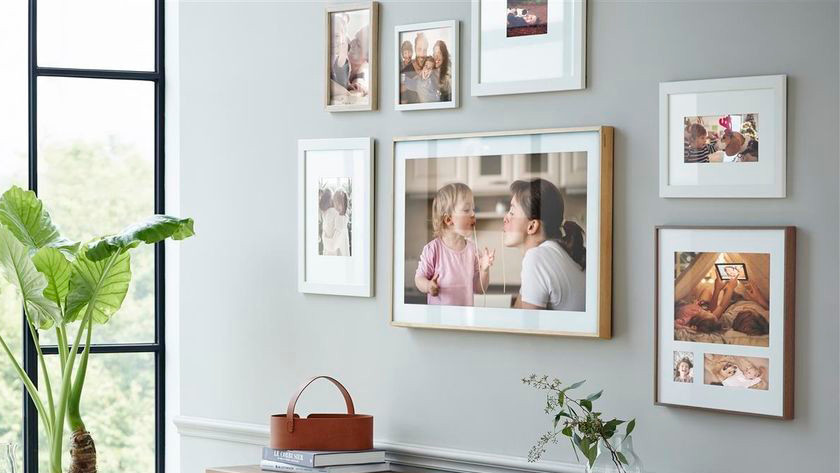 Thanks to the 4K support, pictures of paintings look sharp and detailed. In a dark room, you'll still realize that you're looking at a digital image when using a regular 4K TV. This is due to the backlight of the screen. That's why this TV features an integrated sensor that adjust the screen brightness according to the room. If the room becomes dark, the screen is automatically dimmed. This way, the TV makes sure that the image is always displayed as realistic as possible.
Indistinguishable from a normal frame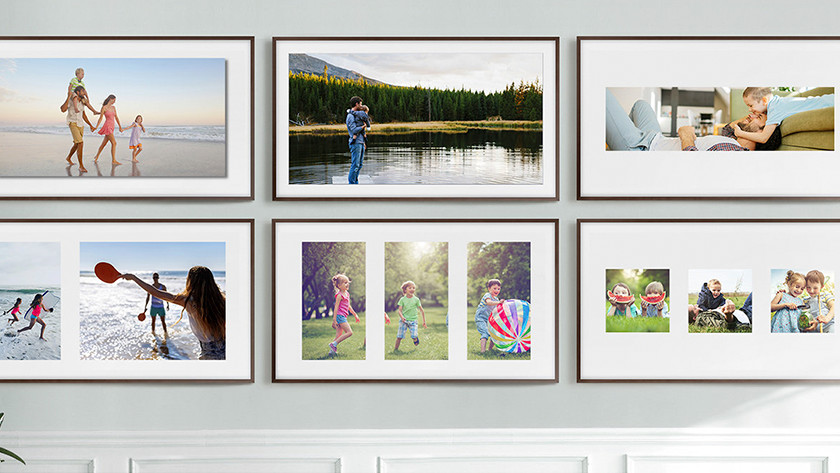 Thanks to the stylish frame, The Frame hardly stands out from the other accessories on your wall. Only the cables give away that there isn't a piece of art of picture in the room, but a TV. Samsung has mostly solved this problem by combing the television with a One Connect Box and Invisible Cable. This allows you to connect all your peripherals to the TV with a single slim cable. To completely conceal any cables, you only need to drill a hole in the well to subtly hide them. Finally, you need to connect the TV to the socket.
The Art Mode consumes a lot of energy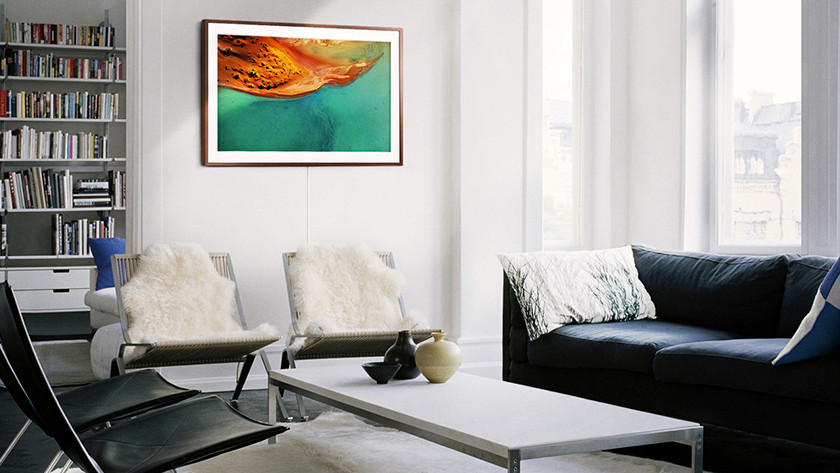 Because the TV isn't showing a black screen, but pictures and paintings, it's logical to assume the TV is consuming a lot of energy. In reality, it's not that bad. The 55 inch model features an A energy label and the 65 inch version even has an A+ energy label. The integrated sensor detects whether there's any activity going on in the room. When there's nobody around, the screen automatically switches off. This prevents the TV from unnecessarily consuming too much energy. On top of that, the energy consumption in Art Mode is much lower than in regular TV mode.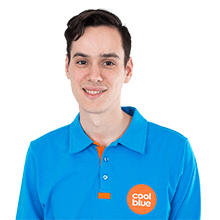 Article by:
Laurence
Television Expert.