Advice on scaffolds
At scaffolding you may think directly of the constructions against the facade of a house. Scaffolding is extremely suitable for facade renovation, cleaning your gutter and replacing or painting your window frames. The non-professional can also benefit from a scaffolding. When you choose which jetty you have to pay attention to, we will explain you now.
---
1. When do you choose a scaffolding?
Both a ladder and a scaffolding provide extra height. How much extra height you have depends on your ladder or jetty. A step-up is a bit different than a ladder to get to your roof. This also applies, of course, to scaffolding and the number of parts you build on each other. You choose in any case for clearly other reasons for a ladder than for a jetty. We distinguish the following advantages and disadvantages.
Ladder versus scaffolding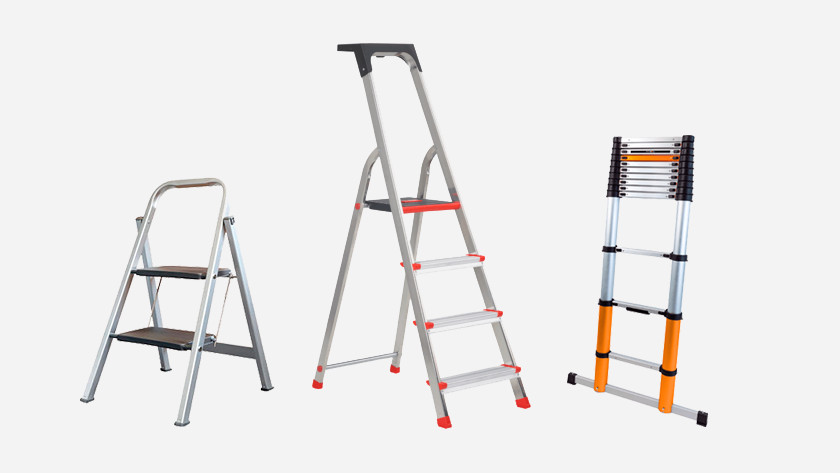 ** Plus points of a ladder **
Easy to set up and move.
You carry out the job on the ladder.
** Negatives of a ladder **
After use, you must store it.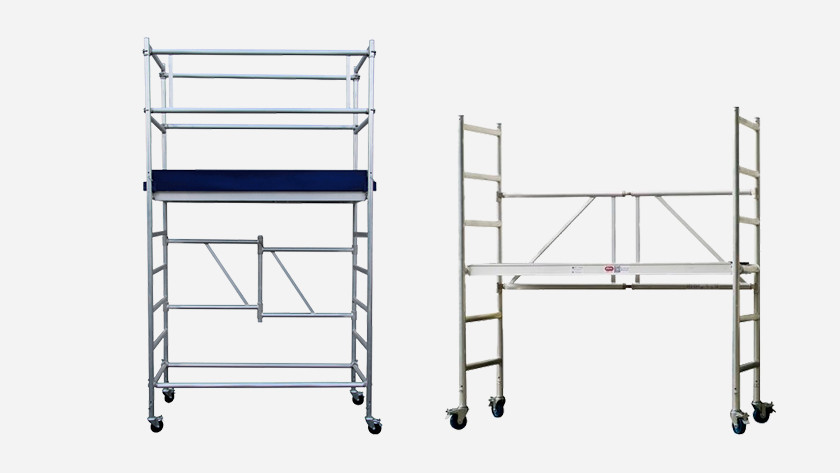 ** Advantages of a jetty **
Suitable for long-term jobs.
You have movement space at height.
** Negatives of a ladder **
Building up and breaking down takes a lot of time.
2. Which jetty do you choose?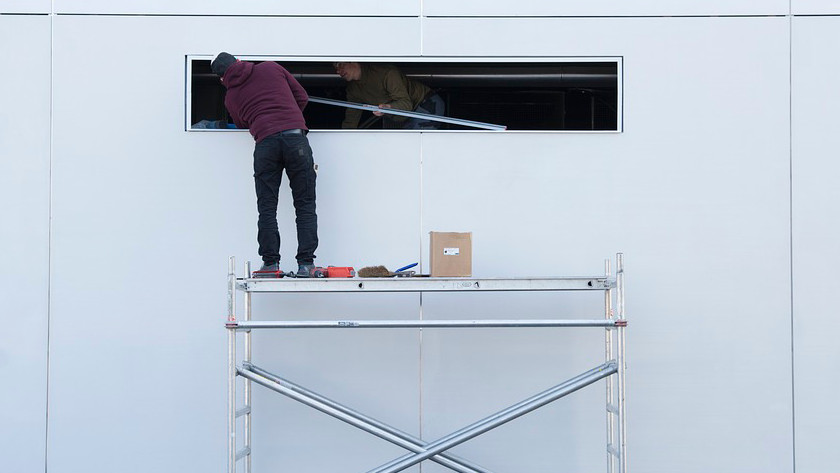 Before you choose a jetty, you have to ask yourself at what height you have to work, just like a ladder. Also view the dimensions of the entire jetty and whether you can dispose of it at the place of destination. The platform is also important, since that is your workplace in height. Finally, you still have the choice of types of scaffolding. For example, a room scaffold is collapsible, compact and quick to break down and a rolling scaffold is easy to move thanks to the wheels. Every brand has its own types of constructions again. Although they vary in construction, each scaffolding in our range meets strict safety requirements.
3. What do you pay attention to when building a scaffolding?
You picked your jetty, and now? First of all, you have to look at the modules that make up your scaffolding. These are indicated by alphabetical letters that increase in height. If you need the working height of module C, you also purchase module A and B. You have nothing at the top of the jetty without the base. If you then start building the scaffolding, you have to go to work safely and well informed. How you build a scaffolding safely and what you need to take into account, we explain to you our advisory pages on building scaffolding.
4. Does the scaffolding have to be suitable for professional use?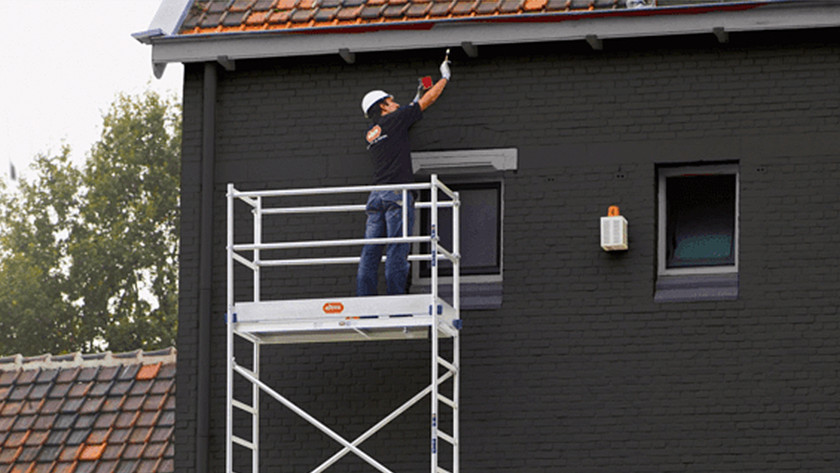 Scaffolding meets all kinds of safety requirements, otherwise you can not use them. A scaffolding for home use is used less often and therefore less often built up and demolished than a professional jetty. It is therefore self-evident that a scaffolding for professional use must meet even stricter safety requirements. This mainly has to do with the maximum load, the thickness of the scaffolding material and the extent to which it is suitable for frequent and regular building and breaking down. As a professional, always choose a professional scaffolding.