Advice on scanners drivers and software
When the scanner is unpacked and put down, it must be installed on a desktop, laptop or Mac. Software is required for this. If software controls a device, the software is called a driver. A driver is nothing more than a piece in the computer that communicates with the scanner.
---
To communicate?
You have to see it so that a computer and a scanner speak two different languages. As a result, the computer can not explain to the scanner what to do. An interpreter is needed to translate what the computer means, and that is the driver. You install the driver once on the computer (or it is already installed) and then the computer and scanner can "talk" to each other forever. The most famous drivers are TWAIN and ISIS. Both drivers communicate with most scanners.
How does a driver work?
If you are going to scan it is the 'problem': "I want to scan a document so that I can use it on the computer. " This requires two parts: a scanner and the driver. The scanner scans the document and the driver controls the scanner. The more demands you make of the scanner, the more extensive the driver will have to be.
Standard a scanner can make a scan to a folder on your computer. Do you want him to be able to do other things? View the product text and specifications to see if this is possible. For example, if you want to scan Evernote at the touch of a button, the computer must understand that the scanner wants it. For that you need a more extensive driver. Do you want a very comprehensive solution? Look at the bottom of the heading "gauge software ".
How do I know which driver is right for me?
Are you looking for a scanning solution for your (home) office? Then choose the scanner based on what the driver can control via the operating system that you use at home or in the office. If you are going to buy a scanner, you have to check carefully whether the scanning solution you are looking for can be realized with that scanner. Check the product text and specifications carefully.
To fill in the underlined words for your situation, easily determine what to look out for:
"I want to edit / share / archive my documents in (program), via my (operating system) computer.
It may be in your case, for example: "I want to archive my documents in Evernote, via my Windows 8 computer." Or "I want to edit my documents in Word , via my Mac computer. "
Which drivers exist for a scanner?
Below are the most common drivers for consumers and (small) office scanners.
TWAIN (most common) The name TWAIN is derived from TWAIN Working Group: the joint venture of an industry committee (different scanner brands) that created the TWAIN software. The TWAIN driver ensures that certain programs are able to control the scanner from the program itself. TWAIN has been developed for home use and at least communicates with all Windows computers.
ISIS The name ISIS stands for Image and Scanner Interface Specification. ISIS was designed by one organization (EMC Captiva). The ISIS driver ensures that certain programs are able to control the scanner from the program itself, just like TWAIN. ISIS, however, is more advanced than TWAIN and was conceived for professional use. The biggest difference is that ISIS is faster through proper coordination with the scanner and the operating system. Furthermore, it can automatically straighten images and compress their images better it is possible to write scans to different image formats (JPEG, TIF, BMP, etc).
SANE SANE stands for Scanner Access Now Easy and is a standard driver for Linux. This driver also communicates with Windows, OS / 2 and Unix. He only adds value if you use a Simple Scan or XSane environment on your computer.
WIA WIA stands for Windows Image Acquisition and is a standard driver included in Windows. This driver is recommended if you want to use it for a digital camera outside of a scanner.
ICA ICA stands for Image Capture and a standard driver is included with Mac. Unlike TWAIN, ICA does not allow you to adjust settings on the scanner. However, what ICA can do and TWAIN is not scanning via network
Custom software
Custom software is offered at departmental or production scanners (thousands of scans per day). The following brands are available for software scanning solutions: Kofax, ABBYY, IBM, Brainware, ReadSoft, ITEsoft, EMC Captiva. Are you looking for a comprehensive scanning solution because you want to make thousands of scans per month and have specific wishes in the field of archiving and / or sharing? Then you should contact an installation office and look at a scanner from the brands Kodak, Canon or Fujitsu. Do you want advice on this? Then contact our business department.
How do I know what the software of a certain brand can do?
The driver can archive and share directly, without the intervention of a program. Do you scan to a specific program on the computer, which you then use to edit / share / archive the scans? Then that's the software. You have made a number of scans that appear on the computer in the software of the scanner. Now you have to get started with the software.
Software packages included
Each scanner brand provides software. This software can process scans by storing them (for example in a folder or Dropbox), sharing them (for example in Google Docs, Evernote or Sharepoint) or opening them in another program (for example Word or Excel). View the product text and product specifications carefully so that you know whether the scanner can process documents as you wish via the software.
In addition, software is provided in some cases to manage:
Business cards
Books
Text recognition (OCR)
Did this help you?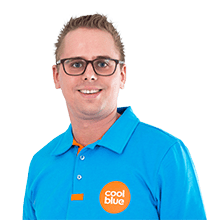 Article by: