How do I set up my GoPro HERO 6?
As the proud owner of a GoPro Hero 6, would you like the get the most out of your action camera? In that case, dive into the settings to get the best result. In this article, you can read how to set up the camera for use and watch a supporting video.
---
Step 2: set up the camera
When the camera is on, you'll be given the option to set the language. Unfortunately the Dutch language is not yet available. Pick a language you're comfortable with. Next, set the date and time. The camera will give you a tour of itself. We recommend taking the tour to know exactly how the camera works.
Step 3: format the memory card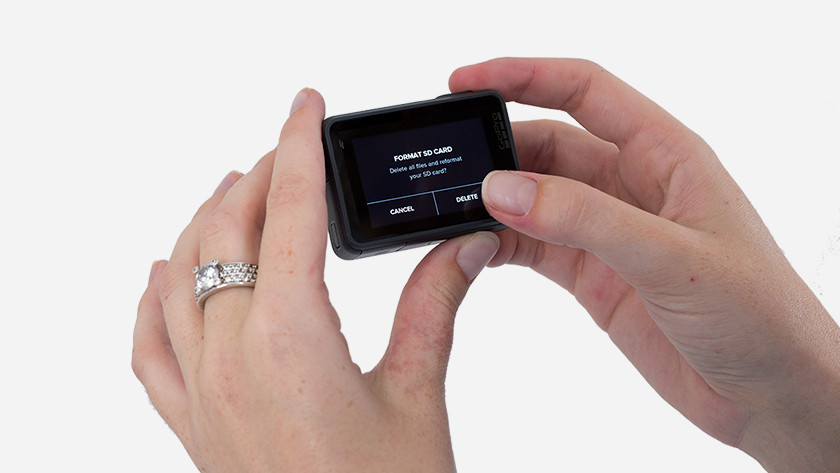 Many people forget to format the memory card before they get started. By formatting the memory card, you erase all the files on it and make sure it works well wit the camera. You can format it by switching off the GoPro and removing the battery for 15 seconds. Put the battery back in the camera and swipe the screen from top to bottom. A window will appear. Tap Preferences, find Format SD Card, and tap Delete.
Step 4: choose the image format you want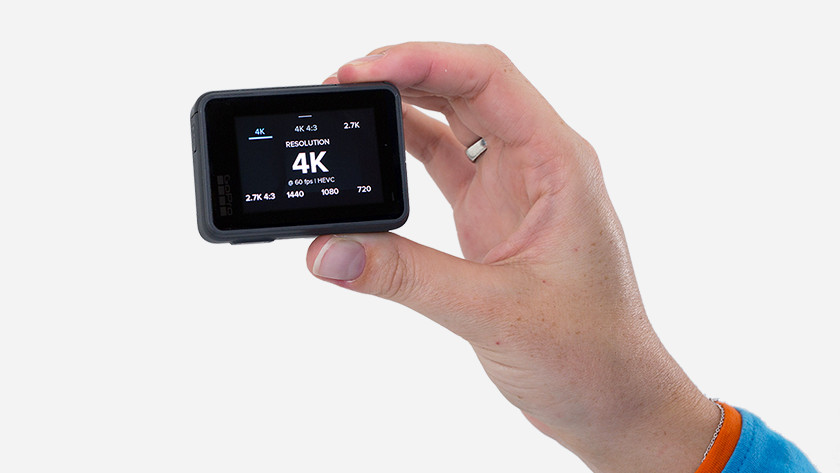 You can record video or take photos in different image formats with the Go Pro. You can adjust this format in the bottom left of the screen. The largest resolution of the HERO 6 is 4K. That's a resolution of 3840x2160 pixels. You should know that not all TV and computer screens show all these pixels. You need a 4K ready monitor for that. In order to quickly edit and share your videos, we recommend recording in 1080p.
Step 5: set the number of frames per seconde (fps)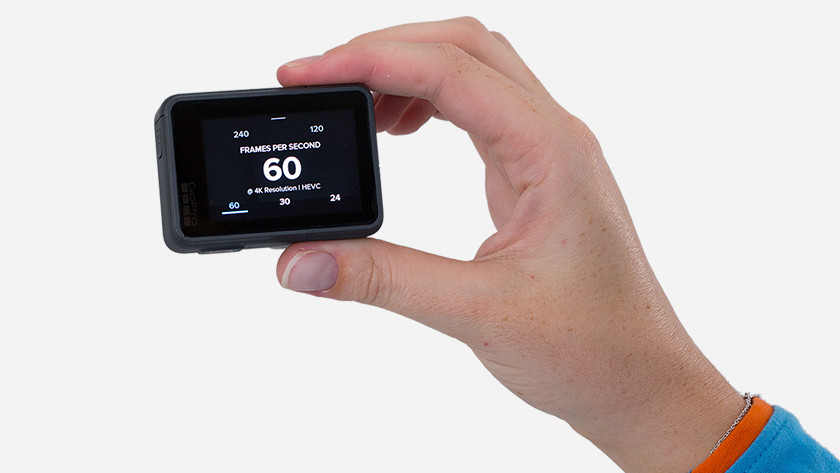 A video consists of a series of photographs (frames) that are shown in quick succession. That's why we perceive it as moving images. If you record video at 30 gps, it will look fluid. If you want to slow down the footage, you need to select a higher frame rate. The higher the number of frames per second, the more fluid the slow-motion video will be. The GoPro HERO 6 can record video at 120 frames per second in a 2.7K resolutions. This results in a fluid, slow-motion video.
Step 6: download the GoPro Quik app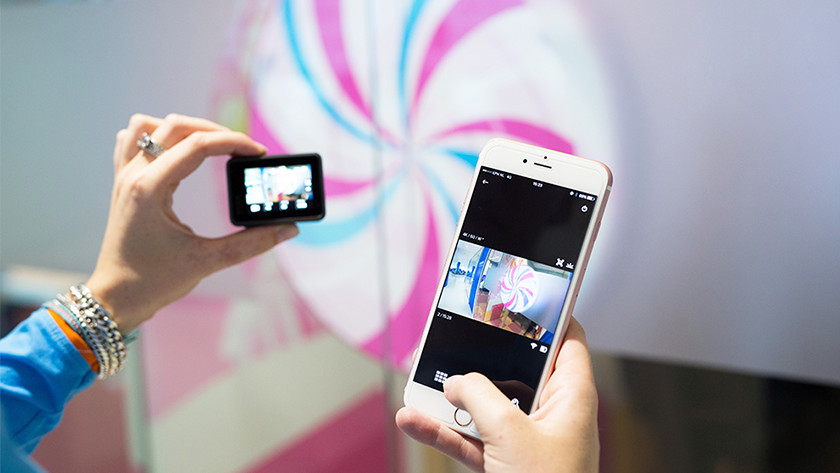 GoPro has introduced various applications that'll help you get more out of your GoPro. Download the GoPro Capture and Quik app for your smartphone. With the free Quik app, you can add text, music, and creative filters to videos.