How do you smoke dishes on your charcoal BBQ?
Buying a smoking oven to smoke dishes? First check whether the grill technique and taste of your own smoked meat is appealing to you. Now you can invite yourself to a friend or acquaintance with a smoker, but that may not be your style. Then you just try smoking yourself on your charcoal barbecue first? How you do that, you can read here.
---
Smoke meat on your bbq in 5 steps
Smoking in a charcoal bbq you call hot smoking. You do this by indirectly grilling at 95 to 110 degrees. In case of smoking, make sure that the smoke that is released from the smoke wood comes into contact with the food in the barbecue for as long as possible. A closed lid is essential for this. Only in this way do you get a smoky taste of dishes. The cooking time differs per type of meat or fish. Follow the 5 steps below and make tasty, smoky bbq recipes.
Step 1 and 2
Step 1. Get a suitable bbq for meat smoking at home
First ask yourself if your charcoal barbecue is suitable for hot smoking dishes. Smoking is only done on a ball barbecue with lid. You also need a large charcoal bbq. In small, portable barbecues you have too little space to place the coal in the tub in the desired way. Cool if you have a special bbq smoker, but your charcoal barbecue meets the above requirements you can just smoke on your bbq.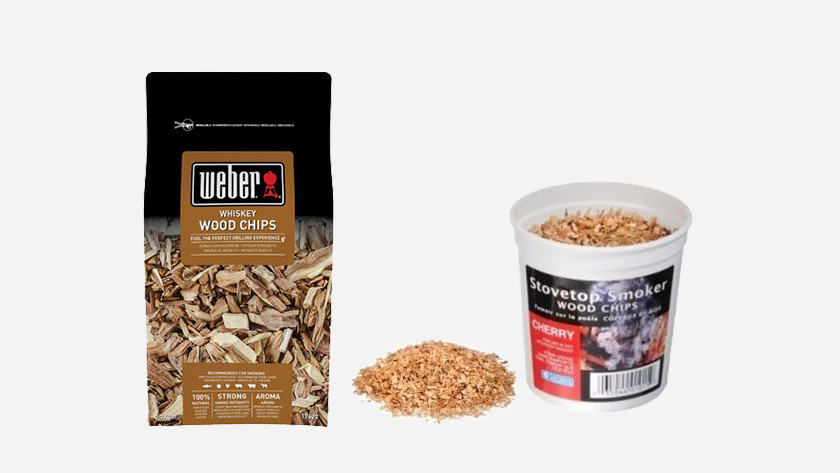 Step 2. Buy smoke wood
Smokers can not smoke without smoking wood. Buying smoke is difficult because the choice is huge in flavor (read taste) and structure. I advise you to decide what you are going to prepare and to choose a flavor. Before use, you can smoke smoke wood in water. Often there is on the packaging of the smoke wood how long you have to do this. Make sure you drain the wood well. Too wet woodchips go steaming instead of smoking.
Step 3. Use a smoker box for convenience
Do not throw smokewood directly on the fire. The wood burns quickly so that the smoke is also quickly gone. That is why it is wise to use a smoker box. You place the loose wood chips in the smoker box and then place them on the coals. The box becomes warm, causing the smoke moth to smolder and smoke. Depending on how long you let the smoke wood soak, it takes between 20 and 40 minutes before smoke comes out of the smoker box.
Step 4. Make a smoke bbq from a charcoal bbq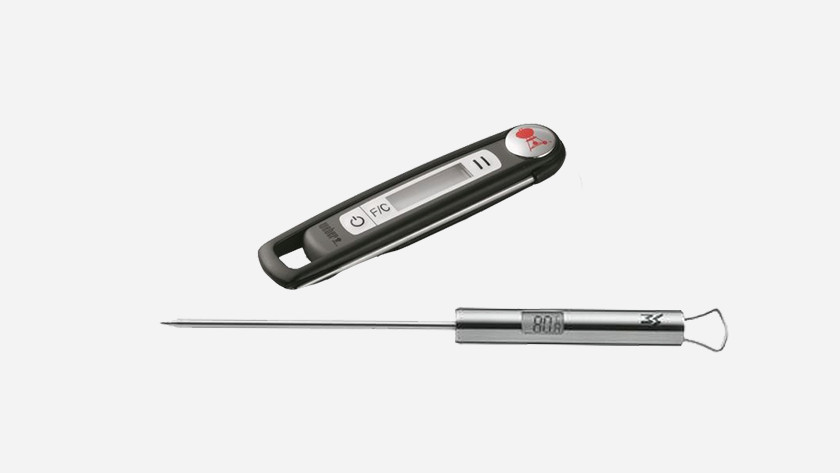 Place all coals ⅓ of the coal grid along the tub and place aluminum foil over the rest of the coal grid. Place the smoker box or wood chips on the hot coals and place a water-filled drip tray on the grill grid above the coals. The air remains so moist so that dishes do not dry out and the smoky taste improves in the meat. Place the meat on the grill grid above the aluminum foil, after which you keep the core temperature of the meat with a thermometer.
Step 5. How meat or chicken smoke hot?
Do you have your charcoal barbecue on temperature, then assume a long preparation time for your dishes. You are busy with a whole chicken for 1 to 2 hours and pulled pork smoking takes an hour or 7. Search online for 'meat smoking recipes' or 'smoke bbq recipes' and get inspired. Maybe if you have the taste you have to buy a smoker. As a real barbecue pro you use a smoker at the same time as your charcoal barbecue.
Did this help you?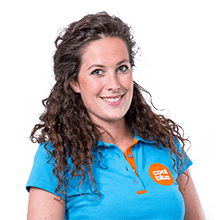 Article by: