Sonos vs Bluetooth
Do you think about buying a Sonos speaker? Then it is important to know that these speakers do not stream music via Bluetooth, but via Wi-Fi. There are a number of big differences between the two playback options. On this page we tell you all about it.
---
A Sonos or Bluetooth speaker?
| | Sonos (wifi) | Bluetooth |
| --- | --- | --- |
| Wireless range | Up to 100 meters | Up to 10 meters |
| Interruptions | No | Yes |
| Multi-room | Yes | No |
| High sound quality | Yes | No |
| Works everywhere | No | Yes |
Wireless range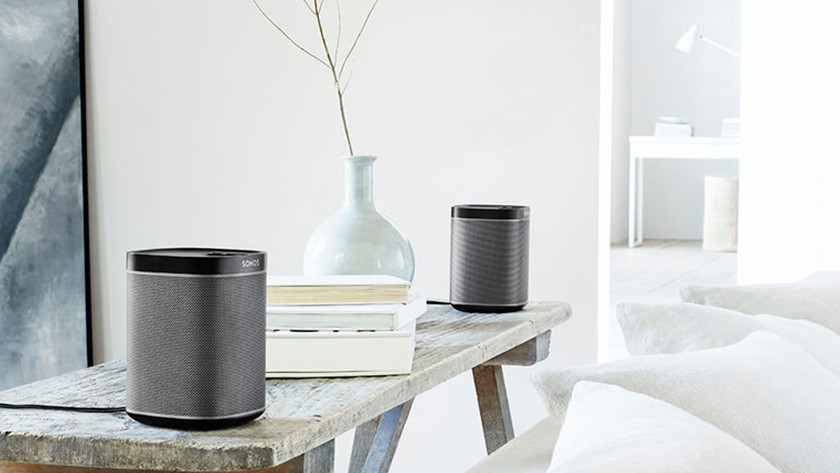 Sonos: music in every room
Because Sonos speakers stream music via Wi-Fi, they have an average wireless range of 100 meters. It does not matter in which room you place the speaker, the sound always sounds clear and interference free. If the signal is not strong enough or you want to connect many speakers to the network, connect a Sonos Boost to your router. The signal from this device goes smoothly through walls and floors.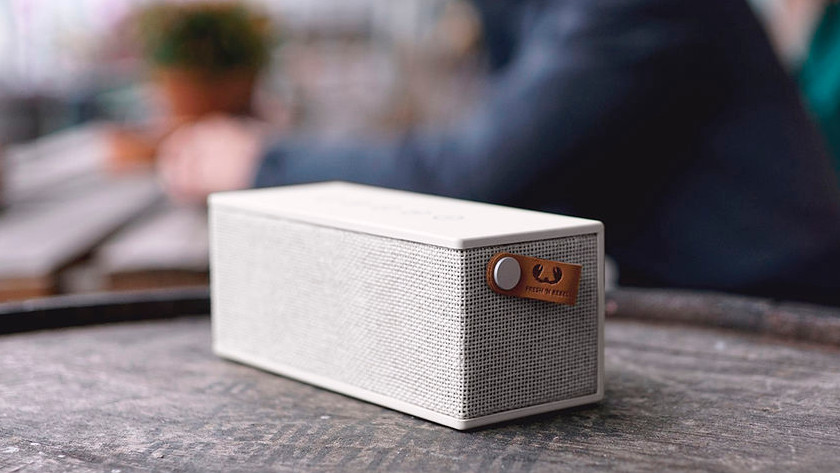 Bluetooth: doesn't stream at large distances
Most Bluetooth speakers have a wireless range of 10 meters. That's why it's important for your audio source to be close to the speaker. If you walk out of the room with a smartphone or tablet in your hand, there's a good chance the music will be disturbed or interrupted. There are some exceptions, like the UE speakers, that have a maximum range of 30 meters.
No interruptions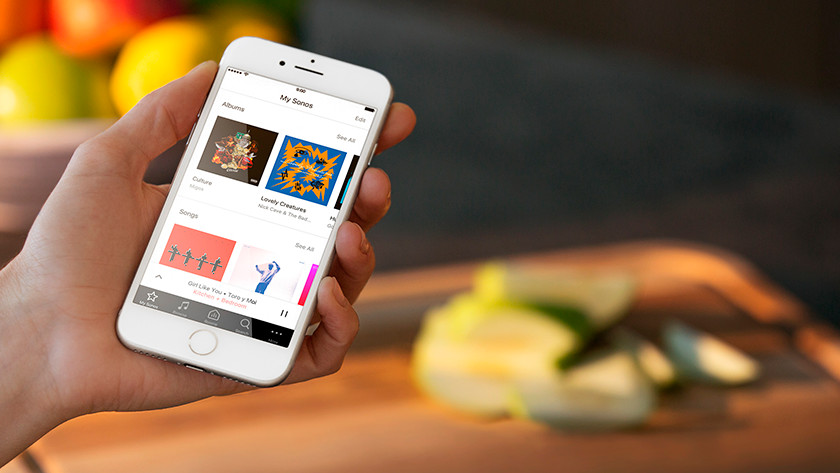 Sonos: listen to music undisturbed
A Sonos speaker does not stream music directly from your device, but via the Sonos app. This means that you do not send all sounds from your device, but only your music to the speakers. The advantage is that you can easily take a telephone call and walk out of the room, while the music simply continues playing.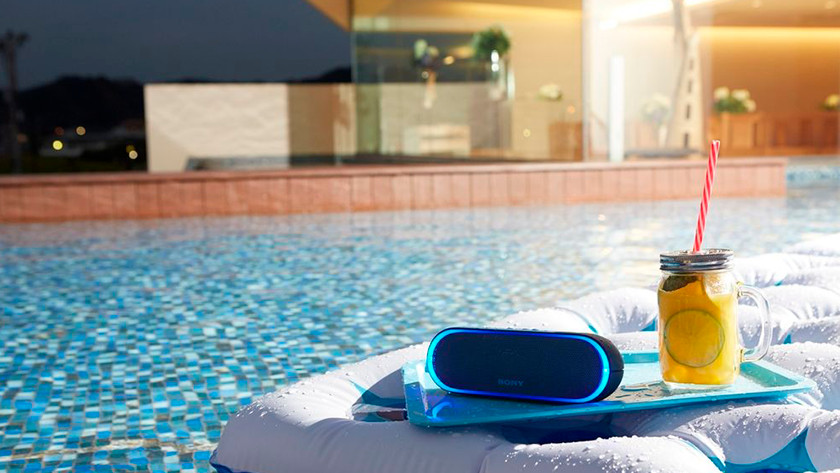 Bluetooth: interruptions when you get notifications
You were about to listen to the climax of your favorite song, but instead your ringtone blares through the room. That's the risk if you stream music via Bluetooth. If you receive a call while listening to music, the music stops automatically. Other noises, such as text messages and notifications from your apps can also disrupt the music.
Multi-room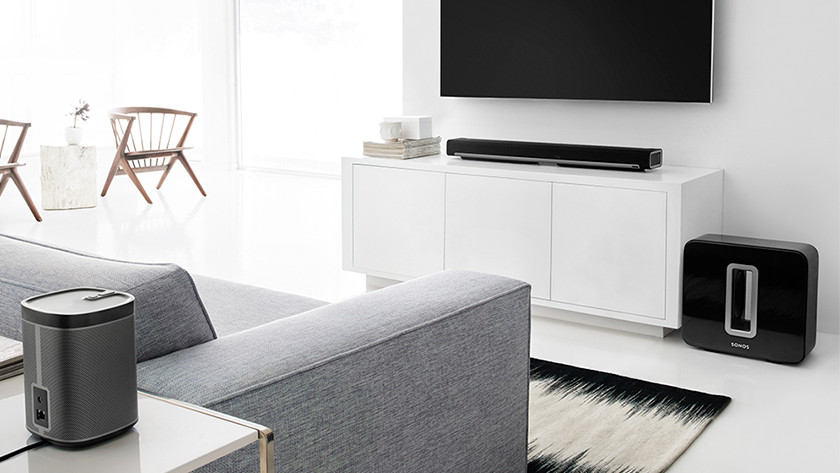 Sonos: stream music to different speakers
With the Sonos system, your music does not stream to 1, but to different speakers. You can control up to 32 speakers at the same time from any position in your home. Send a song to any speaker or let each speaker play the same song synchronously. Another way to connect the speakers is to create a stereo pair or home cinema setup.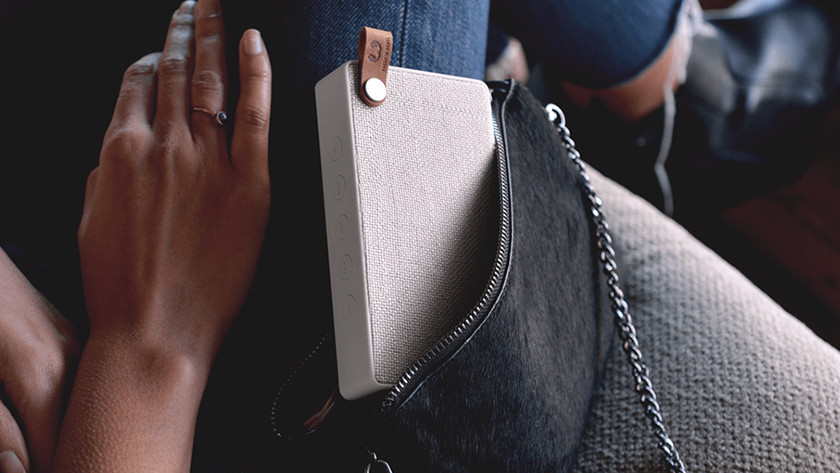 Bluetooth: stream music to 1 speaker
To streaming via Bluetooth, you don't use an app by the manufacturer, but the standard Bluetooth function of your device. This way, you connect a smartphone with only 1 speaker. Some Bluetooth speakers can be linked together so that the music sounds more powerful, but you can't operate them individually. The only exception is the Philips izzy system. You can use this system to send the audio to 5 different speakers via Bluetooth.
Sound quality
Sonos: always cd quality
Streaming via WiFi allows you to send uncompressed music. This means that the sound quality of a song is not affected during streaming. It doesn't matter if you put on a song from your own collection or a playlist by a streaming service, the sound always sounds detailed. It's like you're listening to a CD.
Bluetooth: usually MP3 quality
Most Bluetooth speakers stream music via A2DP. During this process, a song is compressed, making the sound less detailed. If you have high demands when it comes to sound quality, you need an audio source and a speaker that support aptX. This protocol makes it possible to send more data wirelessly.
Usage situation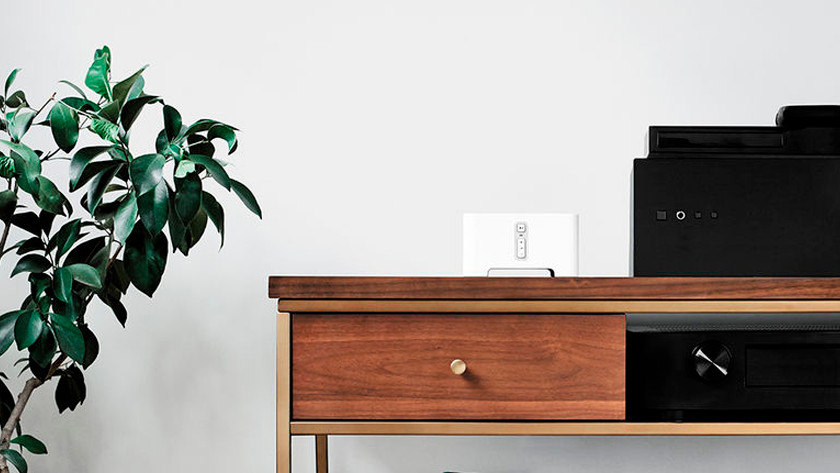 Sonos: for the stayers
With the Sonos system you are bound to a working Wi-Fi network. If you place the speakers somewhere where there is no Wi-Fi, you can not listen to music wirelessly. This makes the speakers exclusively suitable for indoor use. If your Wi-Fi network is strong enough, you can put a speaker in the garden. There must be an outlet in the area where you can connect the device.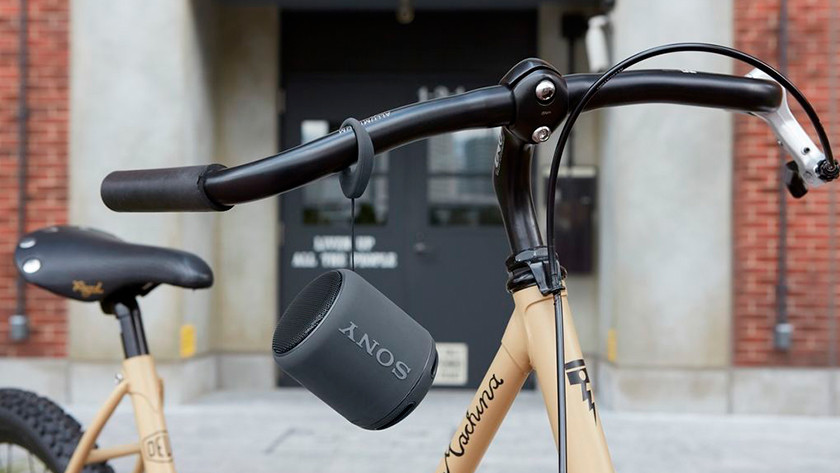 Bluetooth: for outdoor activities
You can make a Bluetooth connection anywhere. All you need is a smartphone, tablet, or computer with Bluetooth. Almost all Bluetooth speakers have an integrated battery, so you can easily take them anywhere. This makes the speakers suitable to use outdoors, for example in a park or on the beach.
Conclusion
The choice for the ideal speaker mainly depends on the usage situation. If you want to create a powerful and extensive multiroom system at home, the Sonos speakers are the best option. This ensures you a powerful range, high sound quality and various playback options. Bluetooth speakers are especially useful if you have a mobile lifestyle. You easily put these speakers in your bag and listen to music everywhere.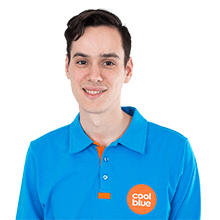 Article by: