Compare the Sonos to the HEOS by Denon multiroom system
Do you want to create a multiroom system, but do you doubt between the Sonos or HEOS by Denon speakers? View the comparison on this page. Both systems are known for their simple installation, various playback functions and separate components. Do you not have a strong wifi signal? Then the Sonos system is handy because you make your own network with the Boost. The HEOS speakers offer additional playback options via Bluetooth or the USB or auxiliary input.
---
Compare the Sonos to the HEOS multi-room system
| | Sonos | HEOS by Denon |
| --- | --- | --- |
| A separate speaker for small, medium and large rooms | Yes | Yes |
| A subwoofer and soundbar for a powerful home theater sound | Yes | Yes |
| Listen to streaming services or internet radio | Yes | Yes |
| A speaker with a battery, so that I can also listen to music outside | No | Yes, the HEOS 1 with Go Pack |
| With separate components, add my current speakers to the multiroom system | Yes | Yes |
| Stream music to the speakers via Bluetooth | Yes, only the Sonos Move | Yes |
| Create an exclusive and powerful wireless network for my speakers | Yes, with the Sonos Boost | No |
| Connecting a USB stick or an auxiliary cable | Only the Play: 5 has an aux input | Yes |
| Automatically tune the sound of the speakers to the room's acoustics | Yes, via the Trueplay function | No |
Sonos vs. Heos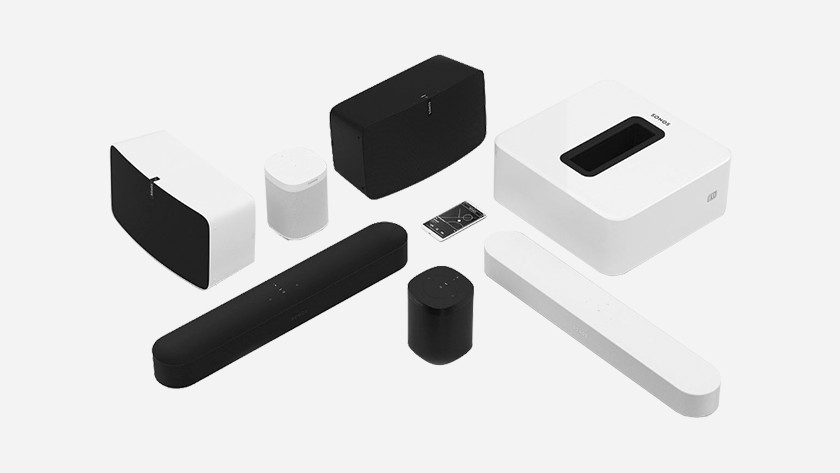 The Sonos multiroom system
The Sonos wireless mulitroom system is characterized by working on a powerful wireless network. With the Sonos Boost you amplify the wifi signal so you do not suffer from disturbances in your sound. You can easily stream music through your entire house. Add a soundbar, wireless speakers and a sub for a complete sound experience. Place speakers in multiple rooms and operate them from the Sonos app on your smartphone or tablet. In addition, with the TruePlay function you adjust the sound of the speakers to the acoustics of the room.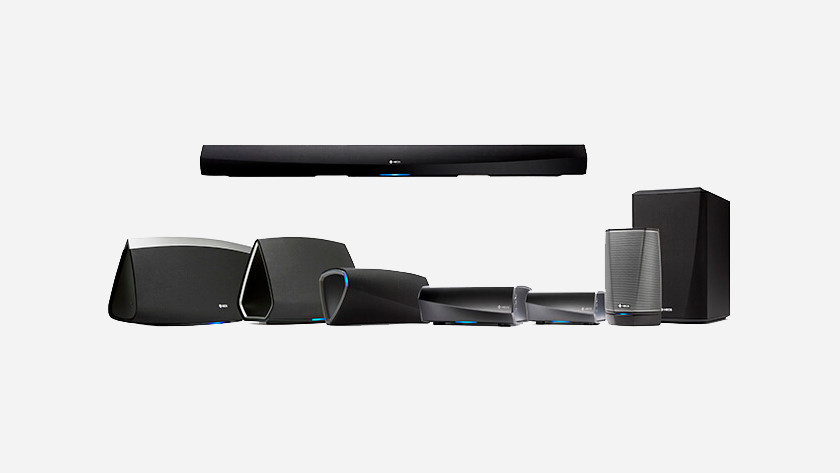 The HEOS by Denon multiroom systems
With the HEOS by Denon multiroom system you can also create a music system in your home wirelessly. In addition to all speakers working on Wi-Fi, HEOS also has speakers that have a Bluetooth function, such as the HEOS 1. This way you can also use the speaker in places where Wi-Fi may not come, such as your garden. With the aux inputs you can easily connect an MP3 player to the speaker. You can control the speakers from your smartphone via the app. Connect multiple speakers together for a stereo sound or connect them to the soundbar for better sound with your television.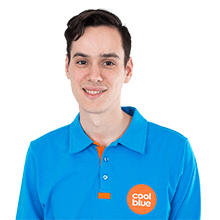 Article by: