Advice on thermostats
You're going to buy a new thermostat, but wondering which one to chose. Even more important: which thermostat is compatible with your type of heating? Which functions you need, depends mostly on your personal preferences. The question is whether your wishes can be combined with the available options. We'll help you choose the thermostat that suits you best.
---
Which thermostat fits my heating type?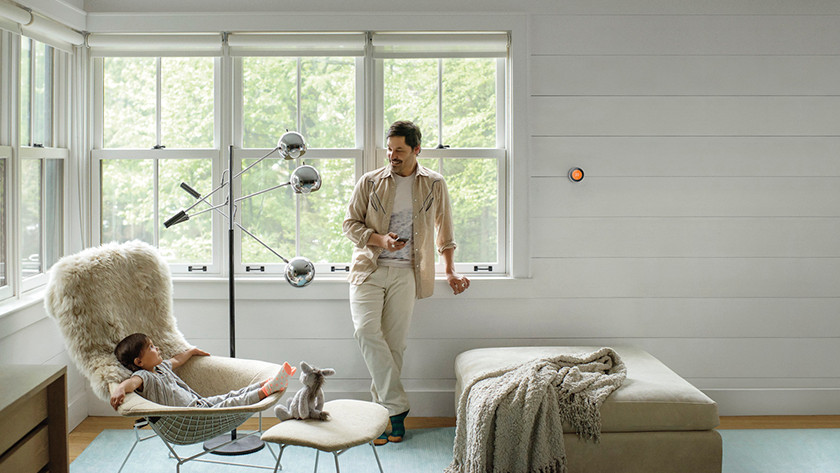 There are different types of heating systems: district heating or a boiler. Both types work in different ways. Both types can be controlled with a thermostat. If you have a boiler, the thermostat is attached to the wall. If you have district heating, you might have thermostatic valves.
What kind of heating do you have?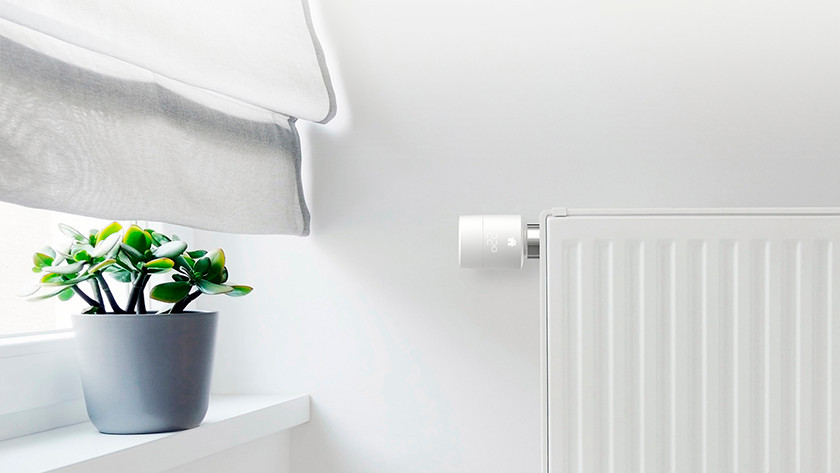 I have district heating
If you have district heating or heating via a heat network, not all thermostats will be suitable. You can choose all thermostat valves. You can place those on the radiators in your home. You can only use a smart thermostat if you're already already controlling district heating with a thermostat. Some thermostats provide a special 'district heating controller'. These also work if you don't have a thermostat now.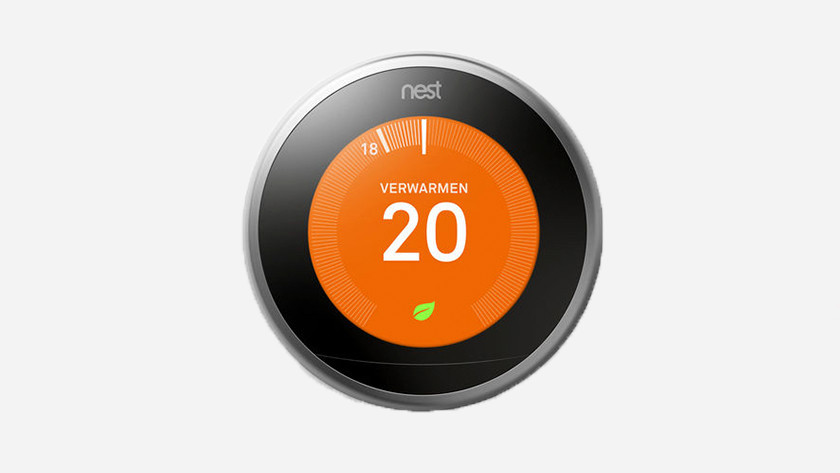 I have a boiler
All smart thermostats are suitable for a boiler. You can choose a standard smart thermostat that you attach to the wall. You can also expand some thermostats with thermostat buttons. This allows you to control the temperature per room and save energy. Most boilers support energy-efficient technology modulation. Older boilers work on with an on/off switch. Keep that in mind when choosing a thermostat.
Do you need an on/off thermostat or a modulating thermostat?
An on/off thermostat is always suitable for all boilers. It's a safe choice. That doesn't mean it's always the best choice. A modulating thermostat saves energy. In the manual of your boiler, you can see what type of thermostat it supports. If it's an 'OpenTherm' thermostat, you can also choose a modulating thermostat. To easily explain how on/off and modulating thermostats work, we're going to compare it below to a traffic light.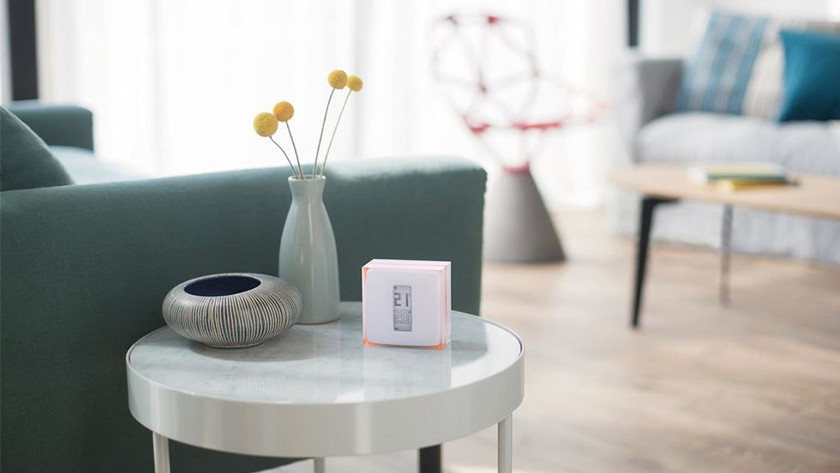 On/off thermostat
A traffic light has 3 colors: red, orange, and green. On/off thermostats only have red and green. The thermostat only switches a boiler on or off. There is no middle ground. When the thermostat powers the boiler, the boiler runs at full speed every time and consumes a lot of power every time. When the desired room temperature is reached, the thermostat switches the boiler off again.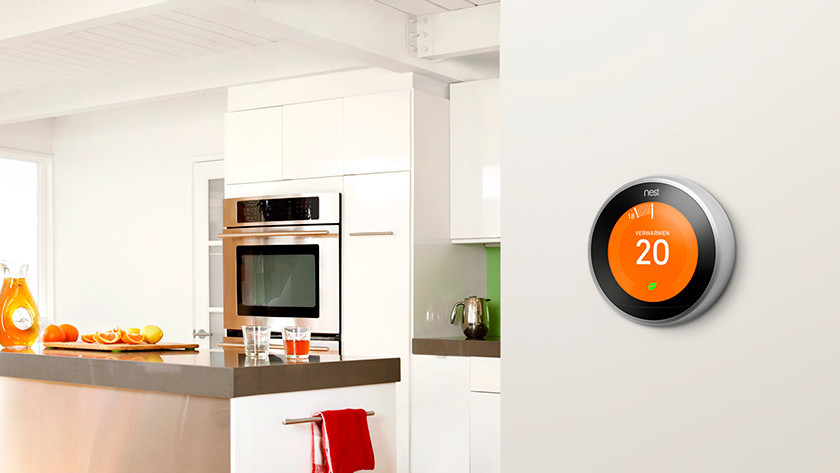 Modulating thermostat
A modulating central boiler does have the orange light, compared to an on/off boiler. The modulating thermostat heats the water from the boiler to a certain heat level. Every time the room temperature drops, the boiler uses the previously heated water to heat the room. The boiler doesn't switch on and off every time, but is constantly 'quiet' and keeps the heat level up.
What should my thermostat be able to do?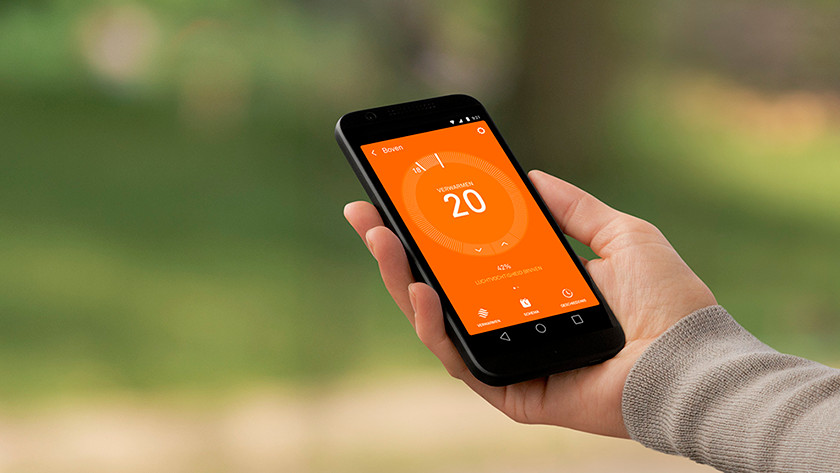 I want to control my heating remotely
Are you wrapping things up and work and looking forward to getting back to a nice and warm home? Just take out your smartphone and set the thermostat to the right level. If you decide to get a drink on your way home, you can just as easily turn the thermostat off again. If you want that, choose any smart thermostat in our range.
I want a self-learning thermostat
You don't have to use an app with a self-learning thermostat. These thermostats learn from your habits. Do you come home around 18:00 every day? The thermostat will make sure your home is nice and warm. Do you get up at 7:00? The temperature will be just right. You can also operate these smart thermostats with the app. That's useful if you get home late unexpectedly.
What other options do you have?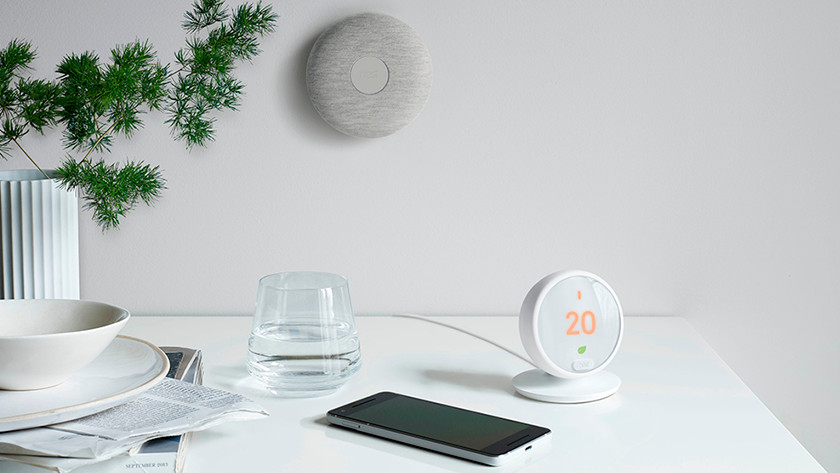 Wireless
A wireless thermostat can be placed anywhere you want it in your house. It often turns out that the original spot for the thermostat didn't make that much sense. For instance, it might be next to a door or in a place where the sun shines on it all day. If you have a wireless thermostat, you can put a so-called RF module on the original thermostat connection. This is then continuously connected to the thermostat. That leaves you free to hang or place the thermostat anywhere you want in your house.
OpenTherm
OpenTherm is the standard language for modulating boilers and thermostats. There are also boilers that speak a brand-specific language. That means these boilers can only communicate and be combined with a thermostat of the same brand as the boiler. If your boiler communicates via OpenTherm, it can talk to thermostats that also communicate via OpenTherm, regardless of the brand. That gives you more freedom to choose.