This is how you maintain your Krups coffee machine
If you want to enjoy your coffee machine for a long time, it's important that you maintain it properly. Here, you can read which steps you should take to guarantee the hygiene and the lifespan of the machine.
---
Avoid limescale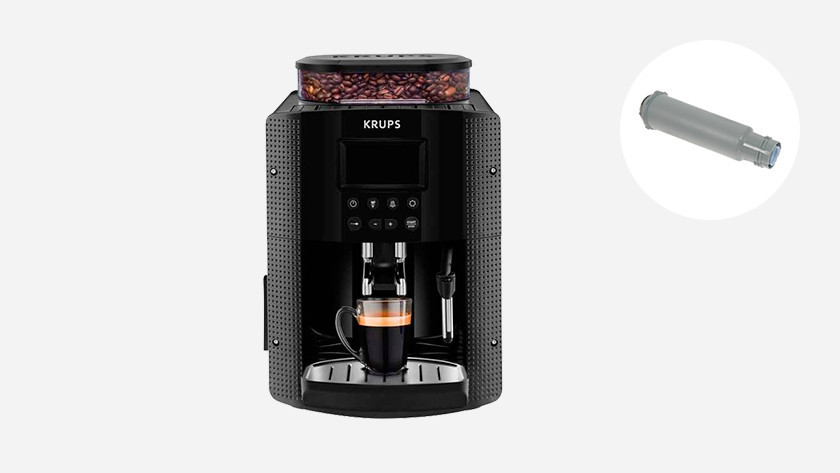 Replace the water filter
Limescale is killing for your coffee machine. The pipes become clogged, the risk of malfunctions increases, and the coffee taste deteriorates. That is why it's important to place a water filter in the water tank. It filters lime, lead, and other particles from the tap water. This allows you to prevent limescale and the coffee taste will also improve.
Replace the water filter once every 2 months
Required: Krups Anti Lime Cartridge F088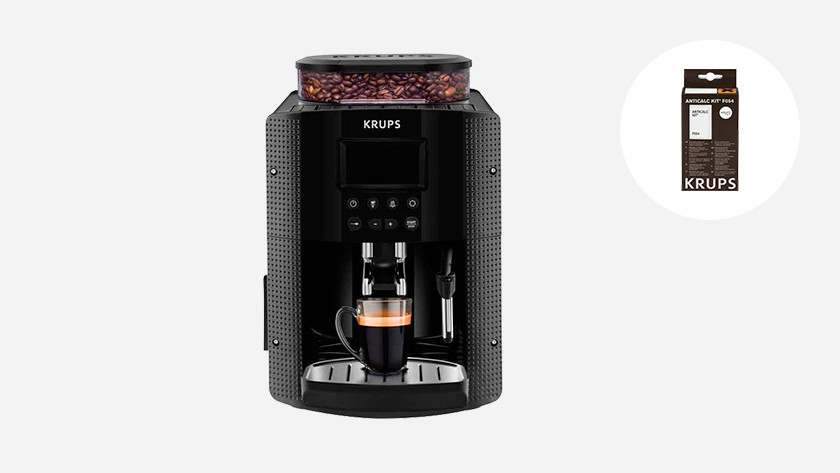 Descale the coffee machine
In addition to using a water filter, you also need to descale the coffee machine. The water filter doesn't stop all the lime. How often you do this depends on the water hardness and how often you use the coffee machine. Your Krups may automatically notify you when it's time to descale. Machines without notification should be descaled once every 4 months on average.
Descale the coffee machine once every 4 months
Required: Krups Descaling Set F054
Thoroughly clean the removable parts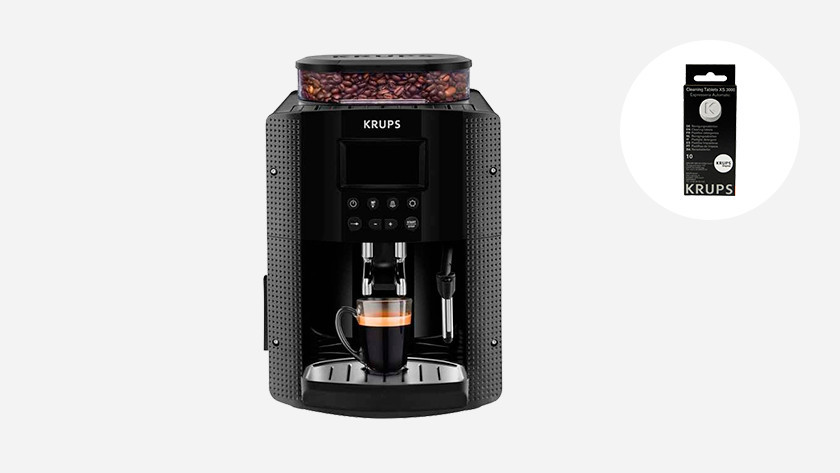 Clean the brew group
You can easily clean the self-cleaning brew group with the automatic cleaning program. Compared to most other brands, you don't have to remove the brew group of a Krups from the machine. You put a tablet in the compartment for ground coffee and switch on the cleaning program.
Clean the brew group once a week.
No detergent needed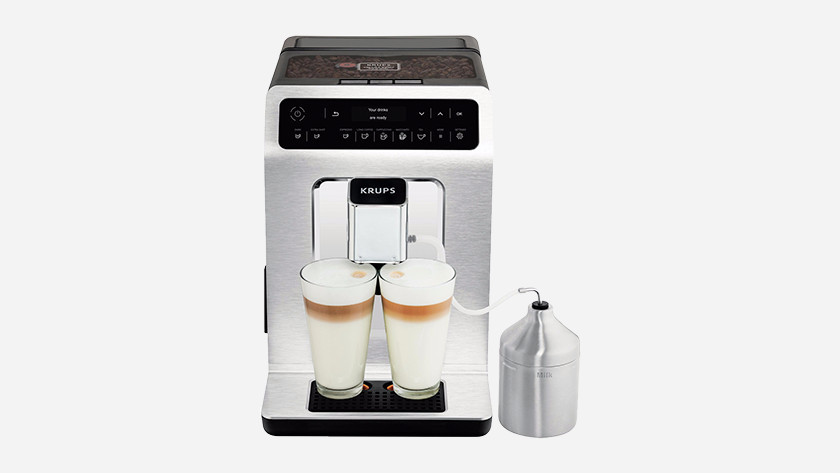 Clean the milk system
To continue to enjoy good quality milk foam, you should regularly clean the milk system. You use the Krups milk system cleaner and the automatic cleaning program for this. This way, milk fats and proteins are removed throughout the system. In addition, Krups advises to replace the milk tube approximately every 3 months.
Clean the milk system after each use
Required: Krups Milk System cleaner
Which maintenance product is suitable for my Krups?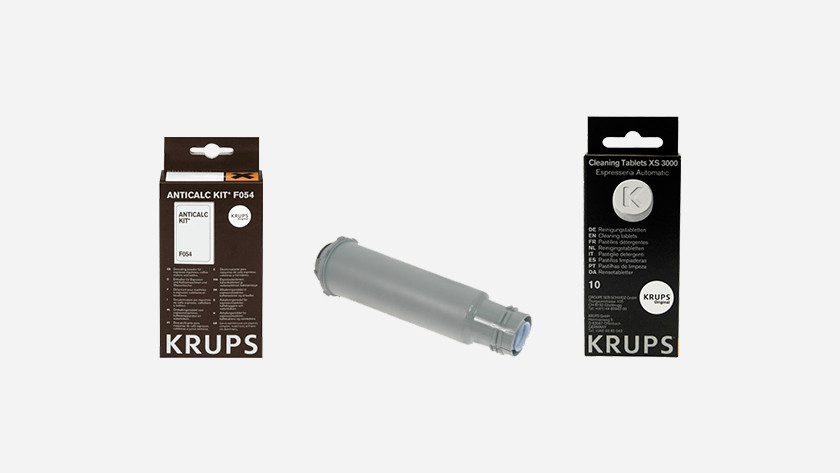 We recommend that you use the Krups maintenance products. This allows you to be sure that you clean your coffee machine the right way, without damaging the machine. This also prevents the warranty on the coffee machine from expiring due to the use of unsuitable cleaning agents. The Krups maintenance products are suitable for every model
Follow the instructions in the manual
To carry out the above steps step by step, use the manual. It also indicates how to activate certain cleaning programs.
Did this help you?