Getting started with your Metabo KGS 216 M
You chose the Metabo KGS 216 M and you can't wait to put the plug in the socket. But above all, you need to be well prepared to get started with the radial arm saw. Of course, you want to be satisfied with the cuts made after a day of odd jobs and enjoy the radial arm saw for a long time. That's why we'll tell you how to work as neatly, efficiently, and safely as possible in this article.
---
1. Taking off the security
Of course you can not go far with safety still on. Taking off the safety is a trick that you have to master. The pin that cuts straight into the radial arm saw and stops the saw blade, is firmly fixed and difficult to get out of because there is a lot of pressure on it.
Tip: Try to protect the release by slightly moving the saw head back and forth and creating some play. You get the pin out very easily and the Metabo KGS 216 M is ready for use.
2. Secure the workpiece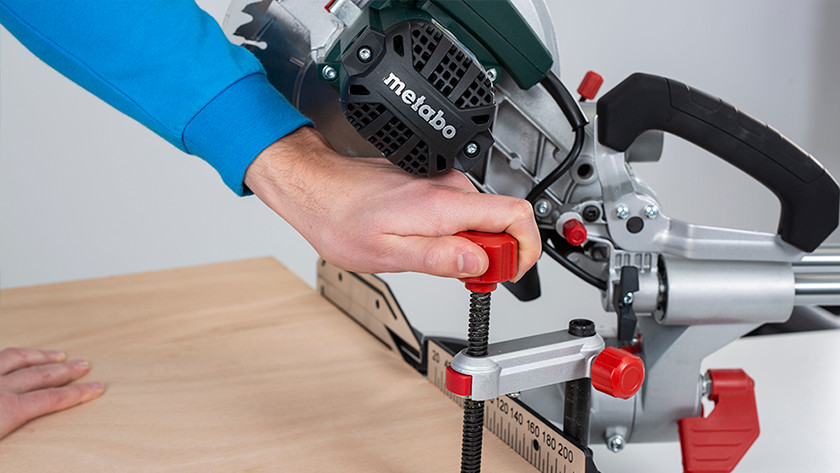 The last thing you want is that your carefully selected planks shift during sawing. Sad and unnecessary! The material clamp can be turned against your work piece from above and from the front, so that there is always a suitable way to ensure stability.
Tip: What can also contribute to the strength of the crosscut saw is to attach an MDF board under the saw. So you know for sure that the KGS 216 M does not shift on your workbench and it is still light enough to move.
3. Use and retention of the laser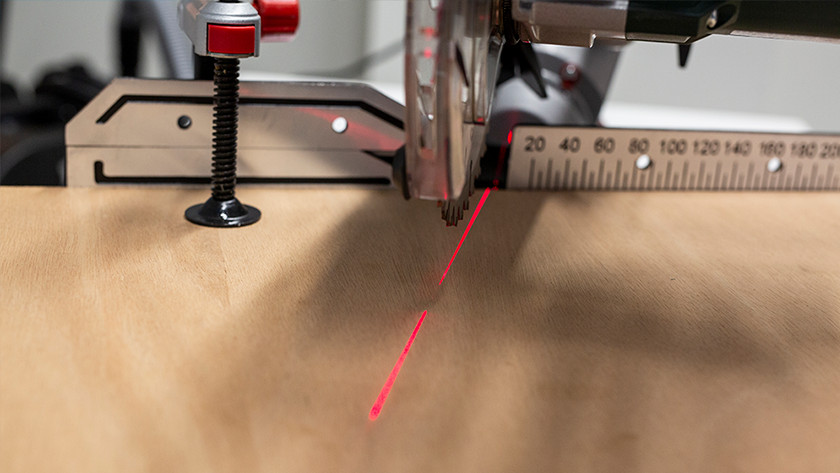 The laser guide makes it a lot easier to cut straight, in exactly the place that you have in mind. Remember that the red line is less visible when you work outside in the sun. The laser and lighting work on the same mains supply, the connection of which is incorporated in the handle. So you do not have to take into account batteries that are running low. If the laser does not do it and the lighting does, you know that it is up to the laser itself.
4. Tips for collecting as much dust as possible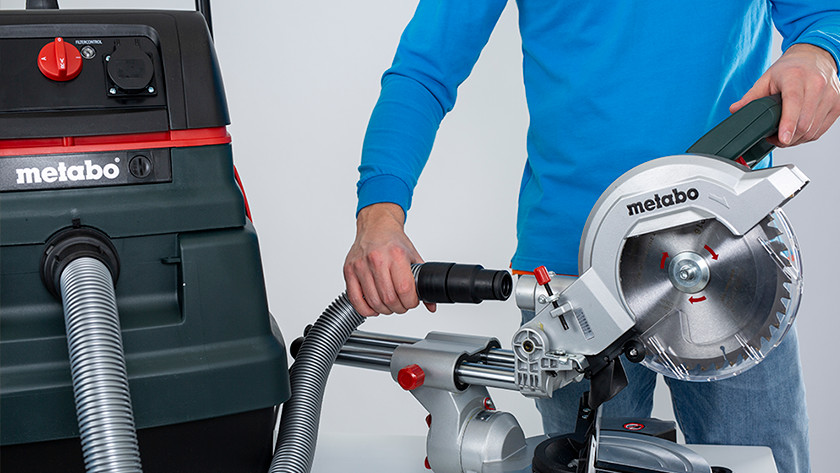 The dust bag is a nice addition for fast sawing jobs, but if you really want to keep your workplace clean, then only the dust bag is not enough. Connect a (construction) vacuum cleaner to the Metabo KGS 216 M to immediately absorb a large part of the saw waste. The dust bag catches up on (especially) fine dust, but considerable amounts of sawdust really end up on the ground if you do not connect a vacuum cleaner.
Did this help you?