These 4 tips will let you enjoy your TV even more
You and your television have probably been together for a while, but other than Netflix and chill, you haven't done a lot. That's a shame, because if you'd know your television a bit better, you'd have much more fun. To help you out, we've listed 4 tips for you to make the most out of your television.
---
1. Settings for better image quality
When you unpacked your new television, it presented you with the most beautiful image you had ever seen. Still, there's room for improvement. Use the tips to improve your TV's image quality.
The settings
| | |
| --- | --- |
| Tip 1 | Connect devices such as your digital decoder and DVD player with an HDMI cable. It isn't possible to transmit HD image via SCART cable. |
| Tip 2 | Turn up the contrast, but don't set it to maximum. We suggest to set your contrast to 90%. |
| Tip 3 | Select the 'Cinema' image quality settings. We often hear that people prefer an image with rich, warm colors. |
| Tip 4 | Turn of the sharpness settings or at least set them lower than 10%. Especially if you're watching HD content, improving the sharpness isn't necessary. |
| Tip 5 | For a stable image quality, turn of the automatic brightness settings. If you don't, you'll notice that your screens lightning will continuously keep changing. |
Gaming on your television
Do plan on gaming on your television? Make sure to also read our tips on optimizing your TV for gaming.
2. Really take the time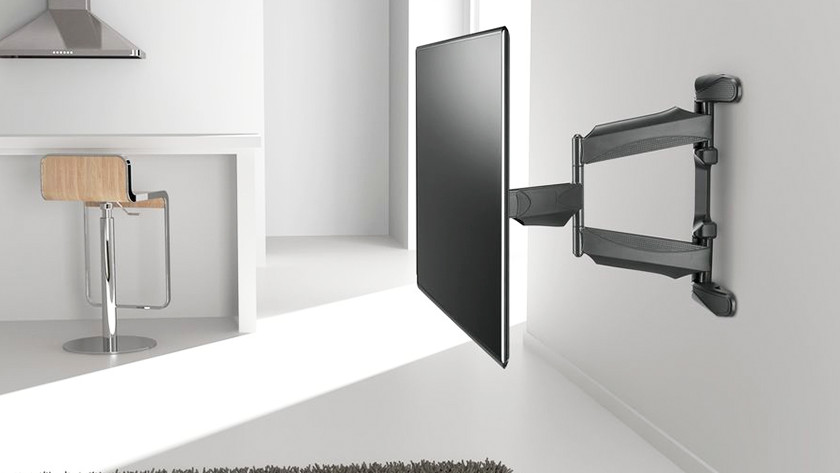 The best image quality can be seen directly in front of the TV. At a slight horizontal or vertical angle, you won't see much of a difference, but at a larger angle you'll quickly start seeing changes in the color and brightness of the image. Especially LED televisions are prone to this. Make sure your television is at eye level and that you can sit directly in front of it. A wall mount allows you to install your television at the right height on the wall and helps you to rotate the screen if you're watching TV from somewhere else in the room.
3. Improve your TV's sound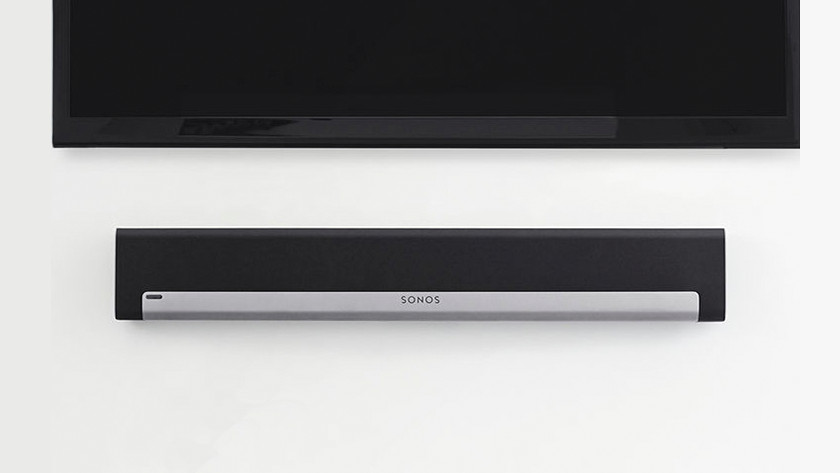 The average output of the speakers in the televisions that we sell is about 22 watts. That's acceptable for watching the news or your favorite soap, but if you really want to be blown away by Michael Bay's latest action movie, you'll need to find a more powerful sound. Even the most affordable soundbars allow you to double your television's sound output, and provide you with a powerful sound for your movies and series. Another advantage of a soundbar is that it lets you play music as well.
4. Wirelessly stream images to your TV
No longer will you have to struggle with wires and cables throughout the living room. If you own a smart TV, you can use Miracast to easily transmit the image on your smartphone, tablet, or laptop to the television's large screen. Don't own a smart TV? Not a problem. You can use media players such as the Google Chromecast or Apple TV to turn any television with a HDMI port into a smart TV. Services like Google Cast and iCloud let you stream your smartphone or laptop's screen to the TV with a single swipe or click. This way, you can enjoy your movies and series without having to plug or unplug any of your devices connectors.
Did this help you?