5 life hacks for your Apple MacBook
By now, we all know how to make a screen capture on your MacBook. But did you know that you can use Siri on your MacBook as well? And that it's much more efficient to work with split screen? Here you can read 5 tips for your MacBook. How many did you know already?
---
1. Let Siri perform tasks for you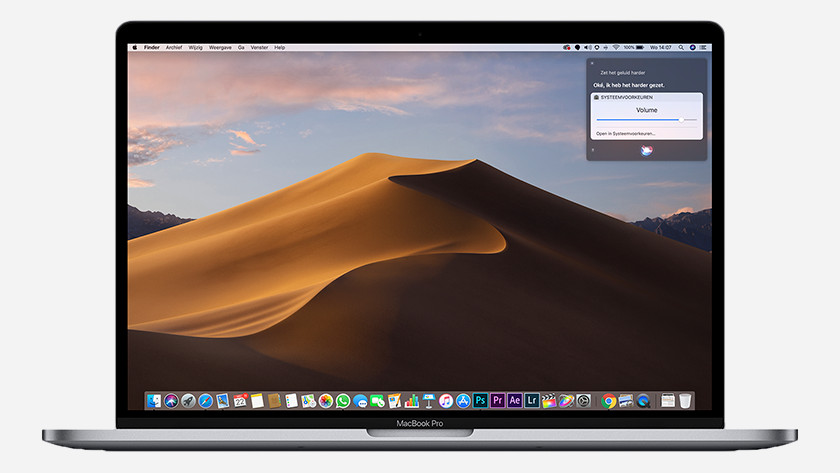 We all know Siri on the iPad, iPhone, and Apple Watch, but did you know you can also use Siri on your MacBook? That way you can find information on your MacBook without even touching the keyboard. That's ideal when you just happen to have a plate of food in front of you and your fingers are all greasy. You don't want to soil your keyboard with those, right? What can you ask Siri? Or rather, what can't you ask? For example, you can ask Siri to play calm music, to dim your screen, or to tell you the results of yesterday's soccer match. How useful is that?
2. Work efficiently with split screen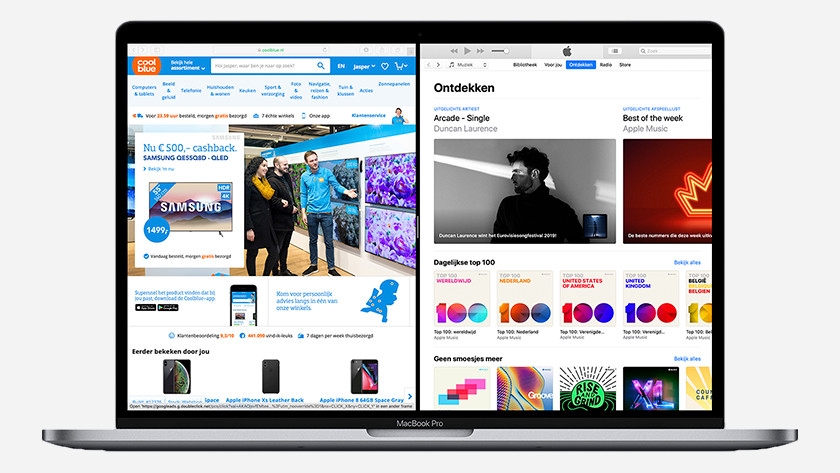 Do you miss a 2nd screen when you're working on your MacBook? Of course, you could connect an external screen. If you don't have one yet, though, it might be a bit expensive. A cheaper option would be to use split screen. With split screen, you can place 2 full-screen apps side by side on your screen. It's ideal when you're using 2 apps at the same time, for example to transfer data from one app to the other. You could work in a document in Pages while simultaneously looking up information in Safari.
3. Work in dark mode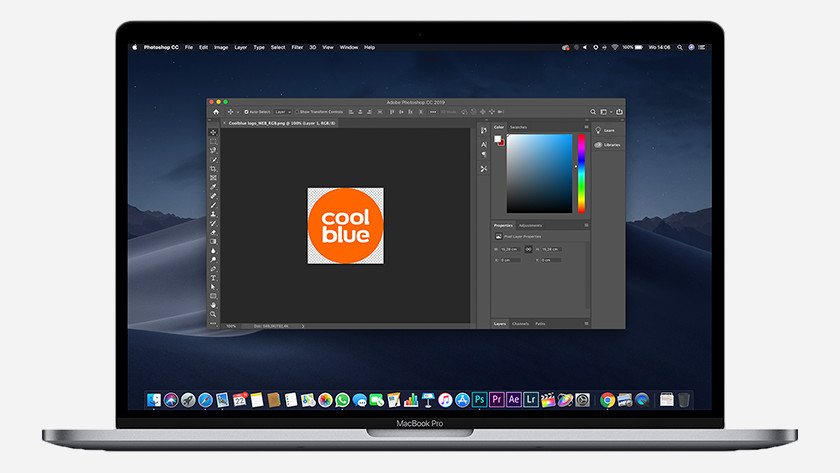 You now have the option to work in dark mode on your MacBook. Dark mode not only looks cool, it's also practical. Why? Well, for example when you often work in a dark room. If you turn on dark mode, your eyes will get a lot more rest. But even if you're not working in a dark room, it might help you focus better. Because menus, buttons, and other tools are dark, your focus is drawn to the work you're doing. That's useful when you're editing a photo in Photoshop, for example.
4. Work without interruptions with 'Do Not Disturb'
You receive notifications on your iPhone all day long, but you can also get quite a lot on your Mac. Are you easily distracted? Then it's probably super annoying when you really need to buckle down. Want to focus on your work? Turn on the Do Not Disturb mode. Are you receiving an email or did someone respond to your social media message? You won't know until after you've switched off Do Not Disturb mode. If you don't want to be disturbed at certain fixed times, like in the morning from 9 to 11, you can also schedule Do Not Disturb mode.
5. Multiply your Mac's ports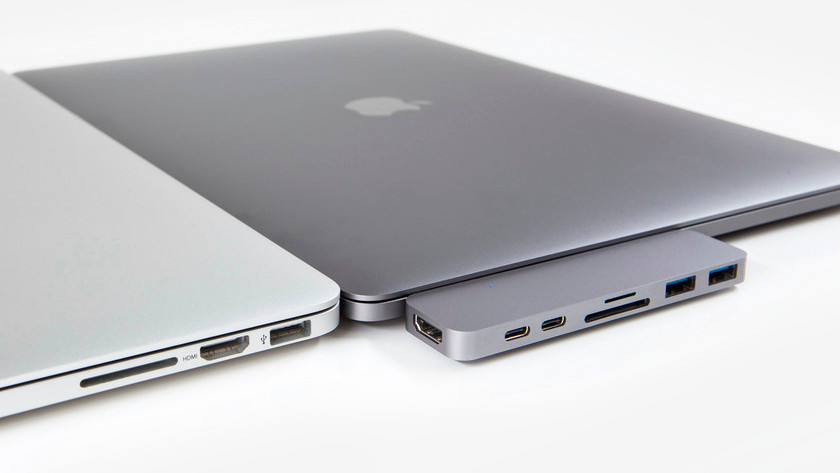 A MacBook not only work comfortably and quickly, but it's also nice to look at. The wafer-thin model does have a downside, though: the lack of ports. Throughout the years, the number of ports has reduced significantly. But you'll still want to connect all the accessories you need. Fortunately, there's a very convenient accessory for that: a docking station. With a docking station, I can convert my Mac's 3 ports to, for example, 7 ports. That way, I not only have a USB-C connector, but also an SD card reader, an HDMI and a Thunderbolt 3 input, for example.