4 tips for your Somnox Sleeping Robot
You purchased a Somnox Sleeping Robot and you want to try it out right away. Before you get started with your newest purchase, I have a couple of tips for you. For example, it's smart to keep the box and to know how you connect the sleeping robot to the Somnox app. With these 5 tips, you get the most out of your sleep robot.
---
Tip 1: keep the box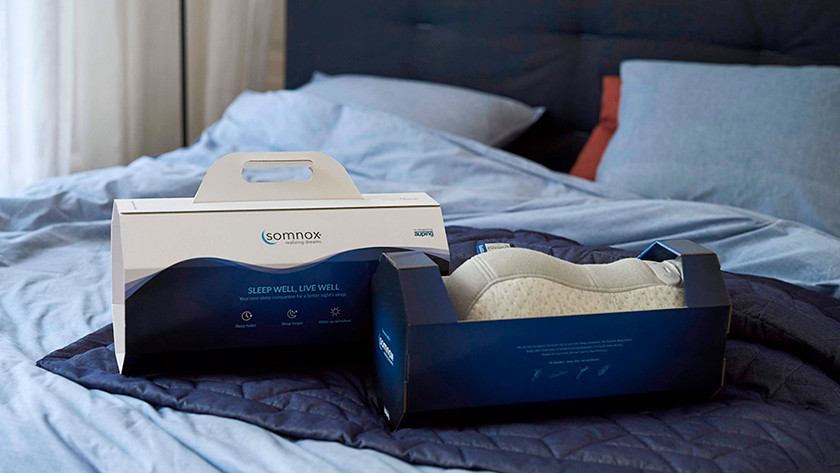 We recommend you keep the box. To unpack your sleep robot, you slide the inner box out of the outer box. This way, you are left with a shell and a cardboard crib. Use these to safely store your sleeping robot in while it's charging or if you bring it on a vacation. You also need the box if you want to re-install the app. You need to scan the barcode on the box to log in on the Somnox app.
Tip 2: connect it to the app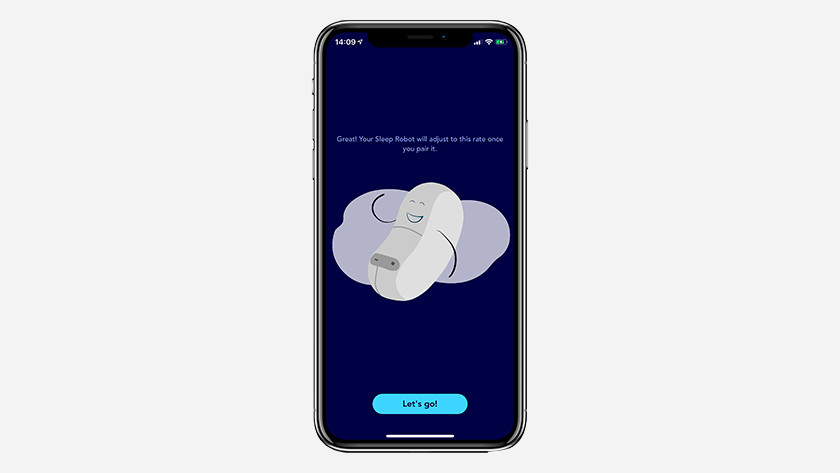 When you get started with your sleeping robot, it's important you download the Somnox app. You can just find this in the app store. To connect your sleeping robot to the app, you need the barcode on the box and a Bluetooth connection. Log in with the barcode and answer a few personal questions. Then, you connect the robot to your phone via Bluetooth and it's ready for use.
Tip 3: don't forget to charge it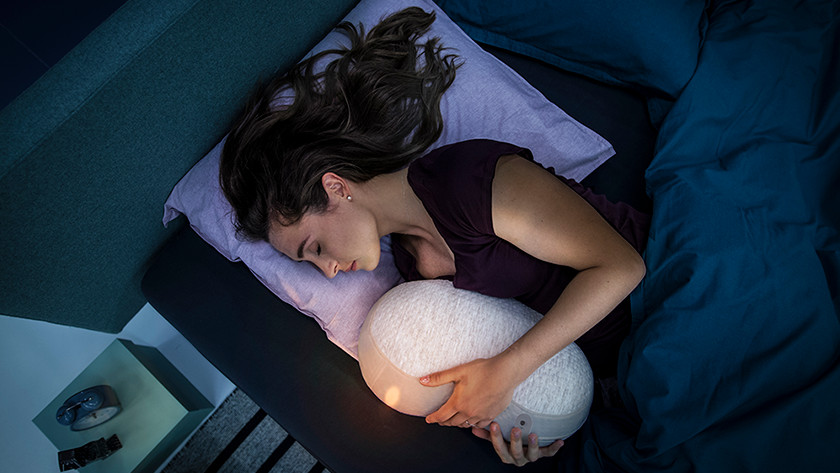 Does your sleeping robot suddenly stop breathing? No worries. The battery is probably just empty. The sleeping robot lasts about 3 nights, after which you need to charge it for a while. It takes about 4 hours to fully charge the battery of the sleeping robot. If you do forget to charge it, you need to sleep without it for a night. It won't work when the charger is plugged in.
Tip 4: you receive 2 different plugs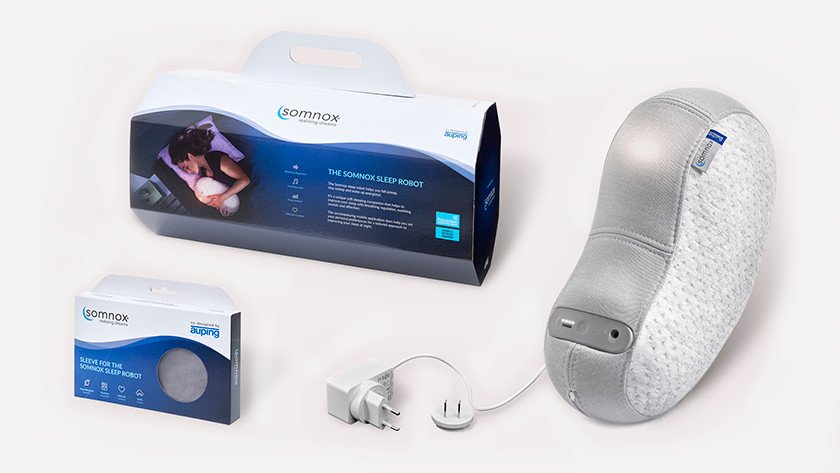 The charger consists of 3 parts. There is the charger, a European plug, and an American plug. It's possible that the American plug is already connected to the charger. Don't worry, you can easily twist this off and connect the European plug. The different plugs also make it easy to use on a trip.
Did this help you?