4 tips to choose a backpack for school
You are graduated! You finally leave high school behind you. The familiar rucksack that you drag through the corridors from the bridge class is worn on the flagpole. Time for a new one. But what does a backpack have to do for your follow-up study? I will explain this to you on the basis of 4 tips.
In short
The backpack has a padded laptop compartment.
The backpack has sturdy, padded shoulder straps.
The backpack has a large volume from about 20 liters.
The backpack has a U-shaped opening.
1. Laptop compartment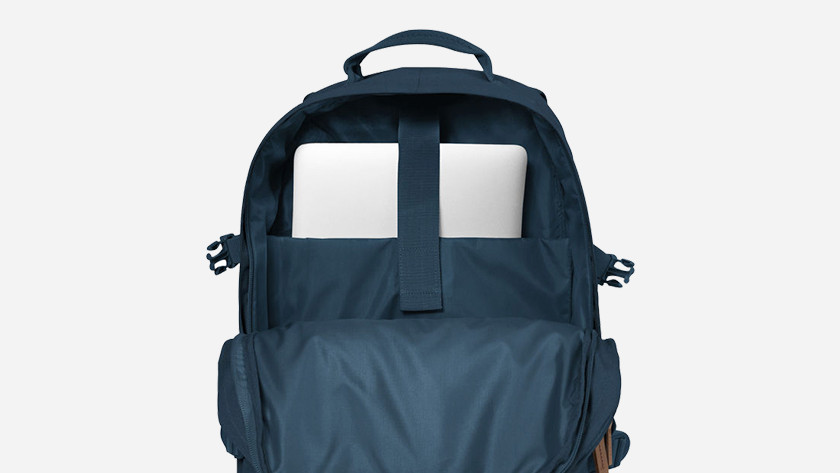 A padded laptop compartment for extra protection.
Maybe the first purchase you do for your study is a laptop. Therefore, first of all, a padded laptop compartment should not be missing. Why padded? This way, your laptop will continue to protect against scratches and bumps. Very useful when you are on the road a lot.
2. Solid material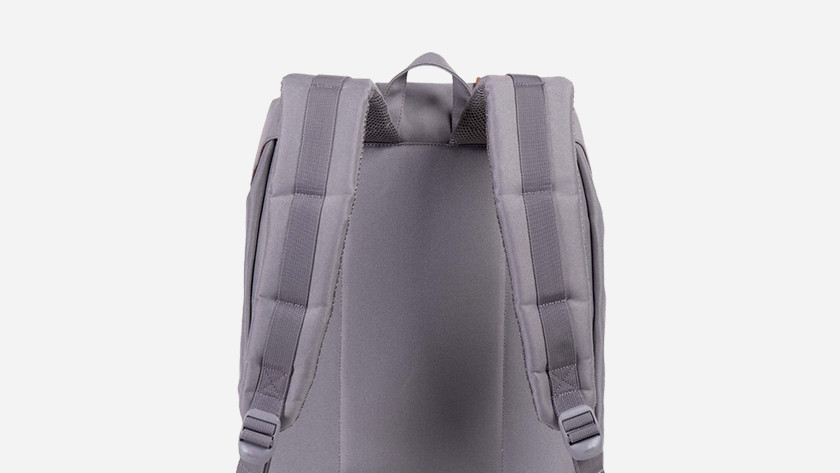 Backpack with padded shoulder straps. *
Backpacks can be heavily packed and sometimes you are traveling longer than you are in the lecture room. It is therefore useful to pay attention to the following issues when choosing a backpack:
Does the backpack have padded shoulder straps?
Does the backpack have a sturdy, padded back panel?
Does the backpack have a chest strap?
Now a backpack does not necessarily have to meet these requirements, but it makes wearing a heavier bag a lot more comfortable.
3. Volume from 20 liters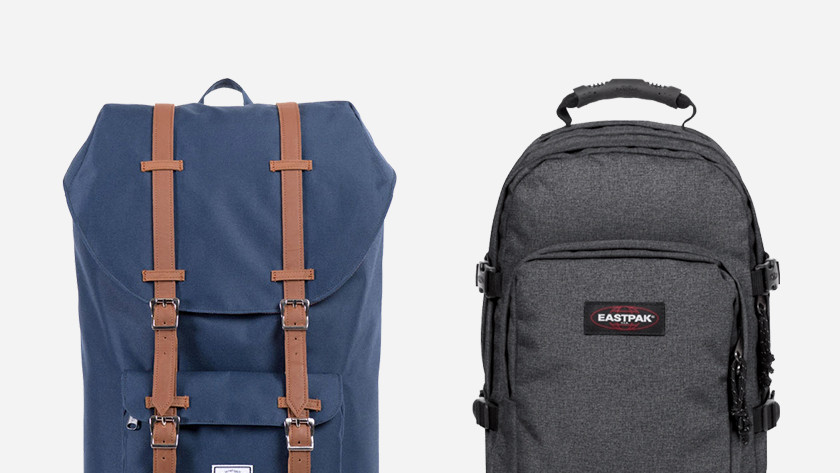 Backpacks from +/- 20 liters with space for books.
In addition to your laptop you also want to leave some space for your books, notebooks and/or a diary. For this we recommend backpacks with a large volume from about 20 liters. Additional boxes in which you store your sportswear or accessories, such as headphones, charger, writing utensils or your lunch, are also useful. A larger size of backpack can therefore work well.
Note: We recommend that you purchase a backpack up to 40 liters of content and not bigger. This way you have enough storage space for your books and other items and you always wear it comfortably on your back.
4. U-shaped opening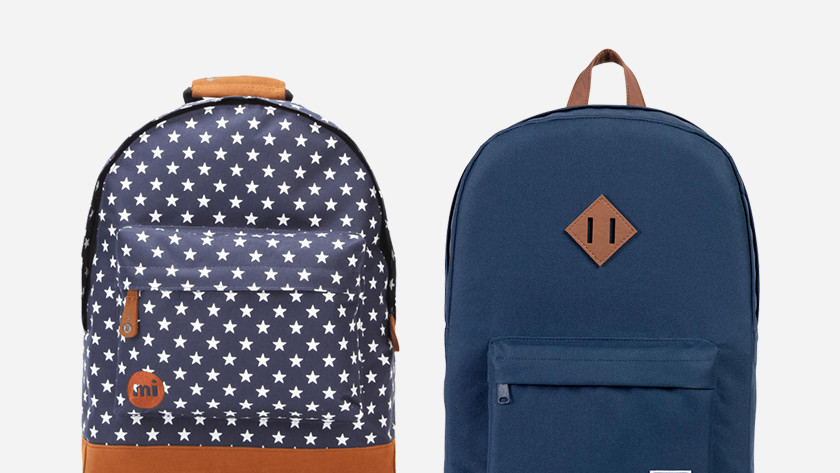 Easy access to your gear. *
Rack bags with a u-shaped opening allow easy access to your gear. Handy when you need to get a laptop or notebook out of your bag. Another advantage to such a backpack is that there are often more stuff to fit than backpacks with for example a straight opening.