TomTom Runner 2 vs TomTom Runner 3
When TomTom introduced the Runner 2, we saw a lot of improvements over the first Runner. This gave each model of the Runner 2 line a Multi-Sport function, allowing you to practice different sports even better and more precisely. In addition, the strap has also become narrower. Now it's the turn of the Runner 3. In terms of design, this sports watch does not look very innovative, but what is the difference?
---
In short
| | What are you looking for? | TomTom Runner 2 | TomTom Runner 3 |
| --- | --- | --- | --- |
| | Do you want to measure your speed and distance using a GPS sensor? | Yes | Yes |
| | Do you want to set different sport profiles? | Yes | Yes |
| | Do you want to measure your heart rate? | Yes, optional: built-in / chest strap | Yes, optional: built-in / chest strap |
| | Do you want to listen to music? | Yes, optional | Yes, optional |
| | Do you want to load routes? | No | Yes |
Are there actually differences?
Just like the TomTom Runner 2, the Runner 3D records your daily activities such as your number of steps, sleep pattern and calorie burning. During sports, the watches also measure your distance, speed and pace. The appearance of the Runner 2 and Runner 3 is exactly the same. The straps of the different models fit on both watches. This gives you more choice of different color straps. Both models have 4 versions that all have a GPS receiver and optionally a heart rate monitor on the wrist (Cardio) or music player (Music).
Differences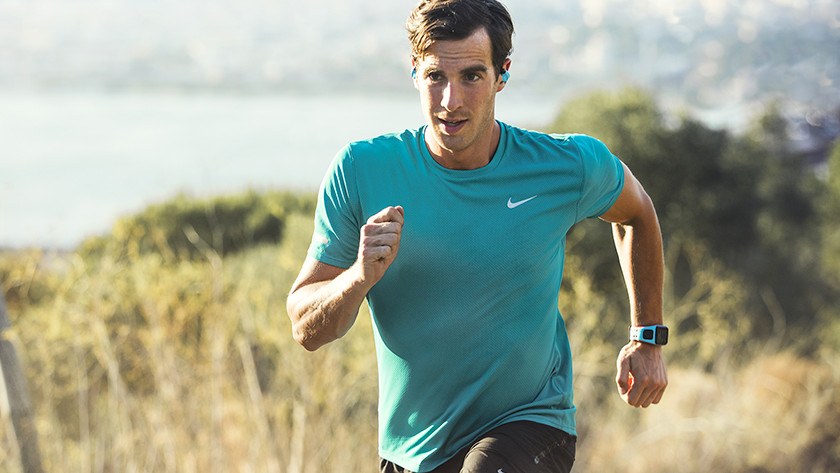 TomTom Runner 2
The Runner 2 does not have the ability to load new routes on the watch. Also, unlike with the Runner 3, the route you are walking does not appear on your watch screen during exercise. Because of this, this TomTom watch does not have the possibility to show you the way during sports. However, you will see in the accompanying app exactly the route you have cycled or walked.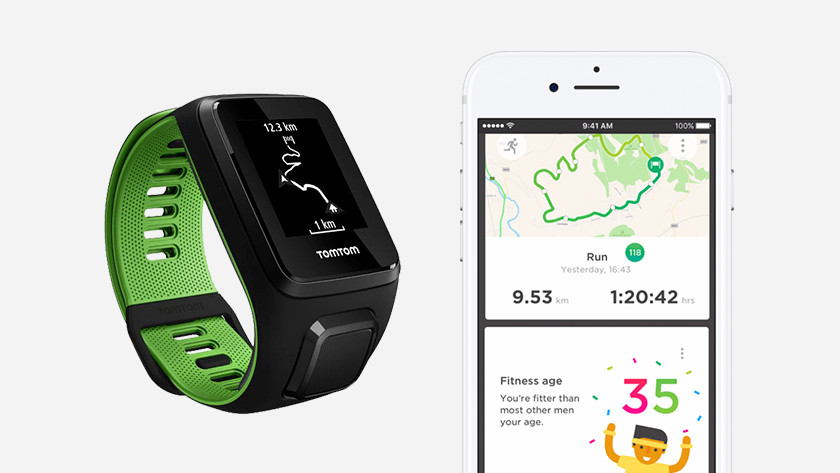 TomTom Runner 3
New to the Runner 3 models is the function Route Exploration. Via the TomTom MySports tool you have the possibility to put new routes on the watch via your computer. The TomTom watch shows the route as a crumb trail on your screen during your workout, so you will never get lost again. The TomTom watch also has a digital compass, so you know exactly in which direction you are moving.
Tip: calibrate the compass regularly so that the routes remain accurate. Go to Settings, Sensors and then to Compass. *
Did this help you?