What to do if my TomTom watch does not synchronize?
There's nothing more annoying than not being able to quickly check out your training data on your smartphone. There's no need to panic though. There may be some causes for this. In this article, we explain what you need to do when your TomTom doesn't sync with your smartphone. This way you can analyse your workout immediately after you're done.
---
What could be the problem?
Do you have Bluetooth connection? It seems obvious, but the first thing you can do is check whether bluetooth on your phone is switched on. Is your smartphone updated with the latest software updates? Of course, this differs per smartphone. Go to 'Settings' to find out if any updates are available. Is your TomTom sports watch equipped with the latest software updates? You do this by connecting the watch to your computer.
Step-by-step plan
If the previous tips did not help to re-establish the connection between your watch and phone, you can follow this step-by-step plan:
** 1. ** Remove the TomTom MySports app from your smartphone. ** 2. ** Remove your TomTom sports watch from the Bluetooth profiles of your smartphone. ** 3. ** Turn off your smartphone completely. ** 4. ** Perform a reset on the TomTom sports watch. ** 5. ** Switch your smartphone back on. ** 6. ** Turn Bluetooth on your smartphone. ** 7. ** Download the TomTom MySports app. ** 8. ** Check if no other apps are running in the background of your smartphone. If so, close them. ** 9. ** Connect your TomTom sports watch to your smartphone via the TomTom MySports app.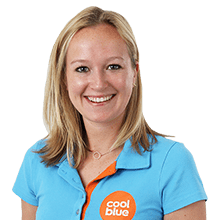 Article by: