How do I update Windows on an external memory?
Every once in a while there will be an update for Windows. If you have a laptop with limited storage space or your storage space is almost full, this update can sometimes not be performed. No reason to panic, luckily you can update Windows from an external memory. I explain how you do that on this page.
---
Why update?
Windows updates are required to keep the safety and operation of your laptop up to date. It is therefore important that you check for updates every once in a while and then implement them. This way you ensure that your laptop is well protected and continues to function properly.
1. Open settings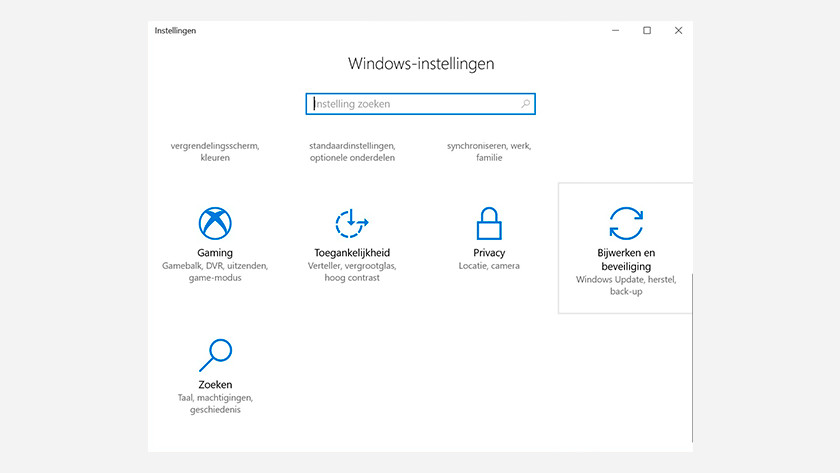 Click the Windows logo at the bottom right of the screen.
Click settings in the menu that appears.
In settings, go to Update & Security.
2. Look for updates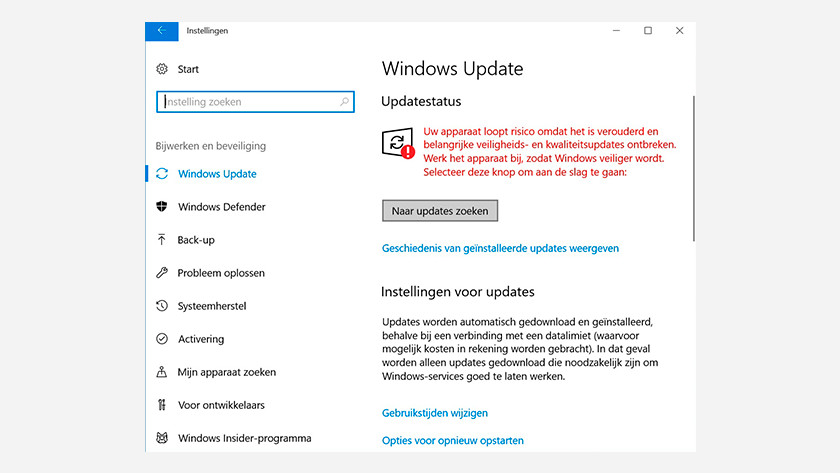 Click on Search for updates and Windows will get started.
If there is not enough space available, you will see a message with the request to free up space.
3. Free up space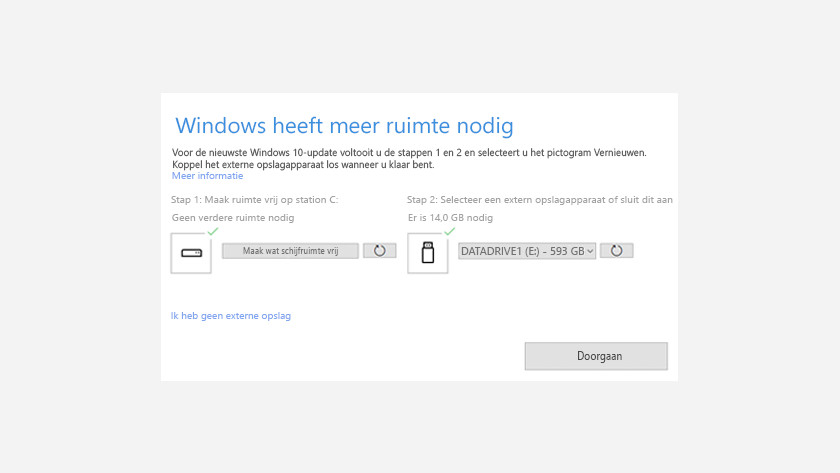 If the hard disk of your laptop has a total capacity of less than 50 GB, the use of an external storage device is the best option. Hard disk space is still needed to install the update. You do this in the following way:
Click on Free up some disk space
In the next screen, select station C: to see what takes up the most space. Delete files that you no longer need.
Go back to Need more space for update and click on the refresh icon next to the Free space button. When there is enough space, a green check mark appears.
4. Connect an external memory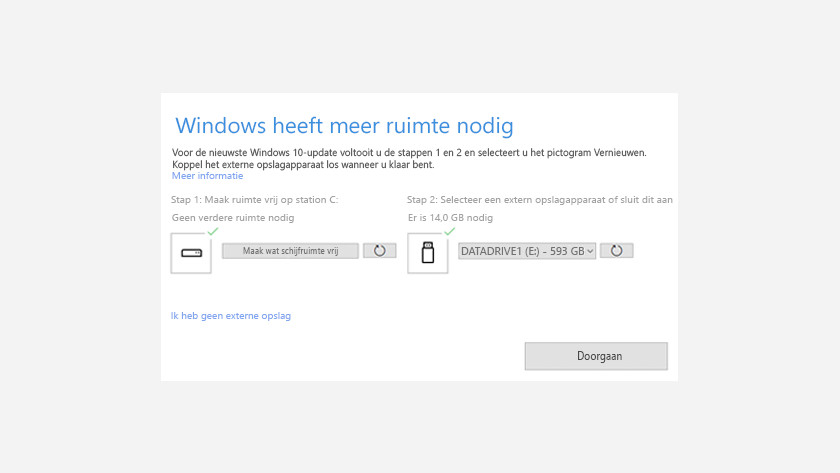 Connect your external memory and wait until it appears under Step 2. You may have to press the refresh button. If your external storage device has enough free space, a green check mark appears.
Then select Continue to perform the update installation.
You have now completed the update via an external memory.
Did this help you?