View powerline adapters in our stores
Are you looking for a powerline adapter but want to see it in real life first? Visit one of our stores in Amsterdam, The Hague, Eindhoven, Groningen, Rotterdam, Tilburg, Utrecht, Antwerp, Ghent, or Zaventem. Our experts are waiting for you with their advice.
---
Information on our stores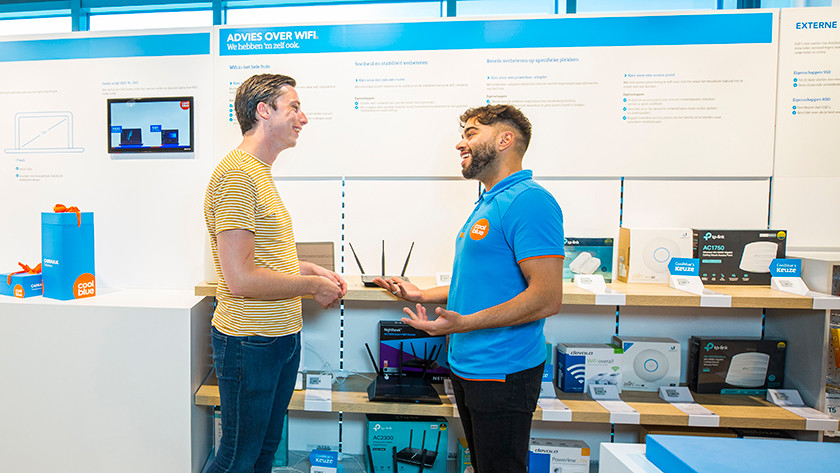 View powerline adapters in the store
You can find our powerline adapters in the stores in Amsterdam, Rotterdam, The Hague, Utrecht, Tilburg, Eindhoven, Groningen, Antwerp, Ghent, and Zaventem. In these stores, you can see what the powerline adapters look like.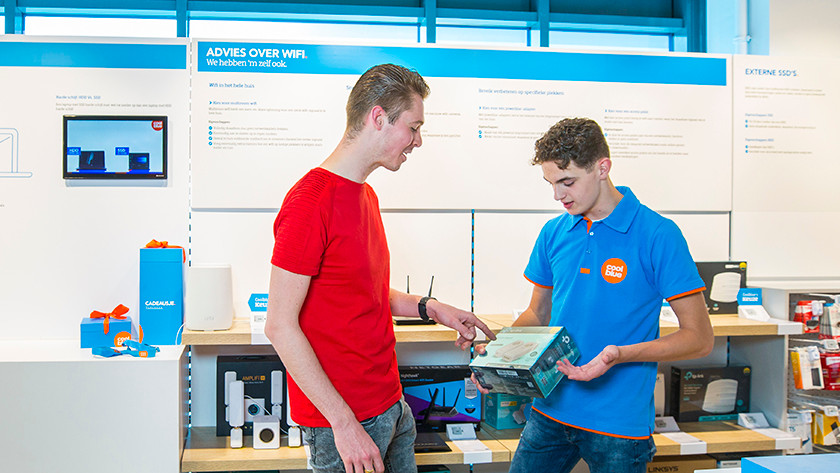 Advice from our experts
Want more advice on a product? Our experts are happy to help you choose the best powerline adapter for you. They'll also answer all your questions, of course.
Tips before you test
To choose the right product, it's useful if you ask yourself a few questions beforehand. This way, you'll know what to look for in the store.
Do you want to use the powerline adapters as a WiFI amplifier or do you need an extra network connector?
What kind of devices do you want to connect and what speed do you need?
Tips during testing
In the store, you mainly look at the appearance and size of the powerline adapters. Make sure to check whether the powerline adapter fits your outlet. Can you integrate the powerline adapter or not? If not, it should also fit your room.