Advice on Virtual DJ
Virtual DJ is software for DJs. With this DJ software you can mix the songs from your digital music collection on your laptop in no time. Virtual DJ is very popular among novice laptop DJs. Many manufacturers therefore provide Virtual DJ with DJ controllers for beginners. Virtual DJ also has options for more advanced laptop DJs.
---
What does Virtual DJ do?
Virtual DJ has a clear look that makes it easy to find your way through the software, also as a beginner. Virtual DJ does a number of things with your downloaded music to make DJing easier for you. Think, for example, of analyzing your music so that you can organize your tracks. Choose whether you want to mix 2, 4 or more songs at once and turn them together with the software. Use a DJ controller to operate Virtual DJ.
Analyzes your music files
Virtual DJ analyzes your music collection, also from your iTunes library, and thus knows the tempo of your tracks. Use this valuable information so that you can quickly and easily prepare the composition of your mix. Thanks to the search function, you will also find all your tracks quickly.
Displays waveforms
In the software you can see the waveforms of the loaded music. The waveform is the reproduction of the sound wave on the screen. Virtual DJ uses colored waveforms. Each track has its own color. The software shows waveforms in succession. So you see on the screen immediately whether the songs 'run the same way', whether you mix seamlessly.
Pulls the tempo of your music right
Virtual DJ has a sync function that automatically gives the songs in your collection the same speed as you want. You choose whether you use this handy function or not. Thanks to sync, you have more time for effects, samples and other creative excesses.
Gives you creative extras
Samples, short sound clips, playing through your mix can have a fun and original effect. Virtual DJ has a sampling function on board with popular fragments such as a siren, saxophone and famous vocals such as "put your hands up" (in the air ...) and "push" (me and then just touch me .. .). Loading samples yourself is also possible.
Takes up your mix
After a lot of practice you become better as a DJ. You can hear this when you record your mixes. Mixes, so-called mixtapes or demos are also very useful as a promotional tool. With Virtual DJ you record your mix directly to the computer. With Virtual DJ LE and with Virtual DJ Pro you can record your mix from the software to a folder on your laptop. Handy right?
Virtual DJ: limited or full version?
Virtual DJ is available for the laptop and computer as a limited version and as a full version. The limited (light) version has all the basic functions on board that you need to mix music. However, Virtual DJ LE, as the light version is called, lacks a number of features that the full version does have. The full version is called Virtual DJ Pro.
Do you want to mix more than 4 songs at once?
In Virtual DJ LE you have 4 track decks available. So you can mix 4 songs at once. This is more than enough for many DJs. For other DJs, it is a challenge to mix even more tracks at once. That's why you can use as many as 99 track decks at once in Virtual DJ Pro. However, most DJ controllers support up to 4 decks.
Do you want to program your DJ controller yourself?
The functions of Virtual DJ are linked from the manufacturer to the buttons and slides of your DJ controller. Would you like to use a button for another VDJ function? Which can. At least, with Virtual DJ Pro. This so-called MIDI folder is not possible in Virtual DJ LE.
Because DJ controllers work with MIDI commands like the software, you can use virtually any DJ software for any DJ controller. Do you want to control other software with your DJ controller than the included DJ software? In the case of VDJ you need the Pro version to be able to MIDI folders.
Upgrade to Virtual DJ Pro
So you see that there are quite a few differences between the limited Virtual DJ LE and the more extensive Virtual DJ Pro. Do you not have enough of the basic functions of Virtual DJ LE? Would you like to make the switch from hobby to pro? Or do you want to use Virtual DJ in combination with another DJ controller? Then consider a paid upgrade to Virtual DJ Pro. You update the software from the program itself.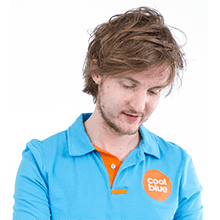 Article by: