Announced: VR headsets for Windows 10
Finally it is so far, the long-awaited Windows 10 glasses from Microsoft are available. What can you do with these glasses? Read all about the Windows 10 Mixed reality VR glasses here.
---
In short
The Windows 10 VR glasses from HP, Acer and Lenovo are very similar in terms of specifications. The displays have a 1440 x 1440 resolution and a refresh rate of up to 90 Hz. The viewing angle for the 3 glasses is 95 degrees. In April the so-called Makers Update came out for Windows 10 laptops and desktops. Since then, Windows 10 has standard support for the announced glasses. Below we list the specifications and requirements of your laptop or PC.
The specifications
| | Release date: | Autumn 2017 |
| --- | --- | --- |
| | Platform | Windows 10 |
| | Display: | LCD with 1440 x 1440 resolution |
| | Refresh frequency: | 90 Hz |
| | Field of view: | 95 degrees |
| | Tracking: | 2 front cameras |
| | Requirements: | Minimum: GTX 980 or RX 480, Core i7 or Ryzen 7 1700, 16 GB RAM, Windows 10 Makers Update |
HP, Lenovo and Acer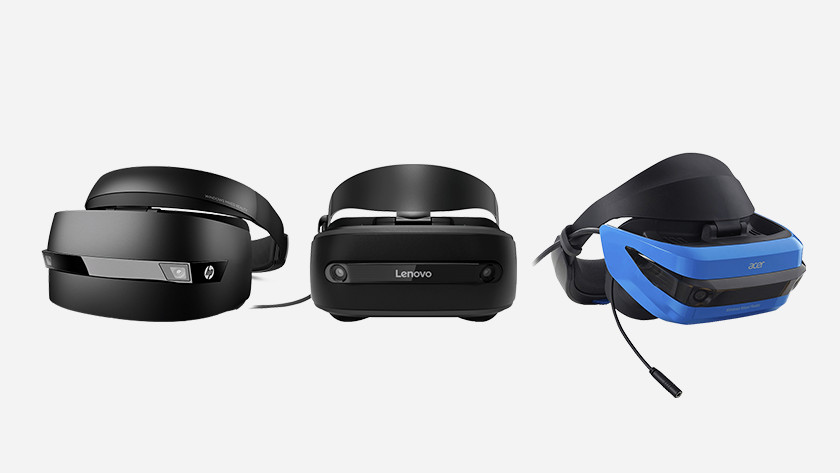 HP, Lenovo and Acer are working with Microsoft to make VR glasses for Windows 10. The final versions have to work with virtually any PC or laptop with a recent processor and sufficient working memory. There are 2 cameras at the front of the glasses, which allow movement detection and the recognition of hand gestures. This way you navigate through a virtual world by simply tapping in the air.
Windows Mixed Reality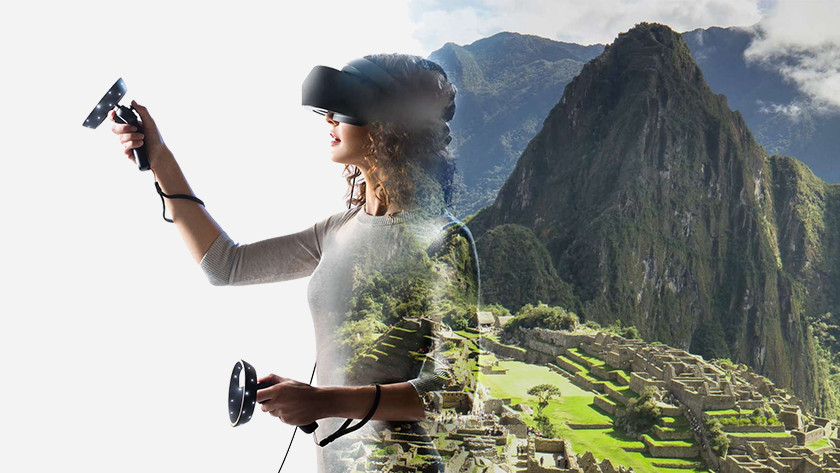 With Windows Mixed Reality, Microsoft wants to make it possible to navigate completely through Windows 10 with the use of a Virtual, or Mixed Reality glasses. Different apps must be visible on a 360-degree desktop or with mixed reality just in different places in your home. With the announced glasses, the latter will not be possible yet, but you will make 3D drawings or play simple VR games.
Why do I want the WMR VR glasses?
Once on your head you end up in a virtual house, which serves as a virtual desktop, from where you watch videos and start up apps. These glasses do not go under for a competitor like Oculus Rift, because you play your games via SteamVR, giving you access to larger titles like Project Cars 2 and Space Pirate Trainer.