What are the differences between WD drives?
Western Digital (WD) is a major manufacturer in the field of internal hard drives. WD developed a special disk for every usage situation. There are disks suitable for your NAS, for increasing the storage capacity on your desktop or laptop, or for storing surveillance images. WD has divided every type of disc into different colors. This way, you immediately know which one fits your device.
---
A WD drive for different usage situations
| | | Red | Red Pro | Black | Blue | Purple | Gold |
| --- | --- | --- | --- | --- | --- | --- | --- |
| | Do you want a basic disk for daily use? | Yes | No | No | Yes | No | No |
| | Do you want to use the disk day and night? | Yes | Yes | No | No | Yes | Yes |
| | Do you want to use the disk in a RAID setup? | Yes | Yes | No | No | Yes | Yes |
| | Do you want a big cache to quickly load files? | No | Yes | Yes | No | Yes | Yes |
| | Do you want a drive that can handle a high workload? | No | Yes | No | No | Yes | Yes |
| | Do you want a disc with a 5-year warranty? | No | Yes | Yes | No | No | Yes |
Which WD drive do you choose?
Are you sure which WD internal hard drive is right for you?
Save for your NAS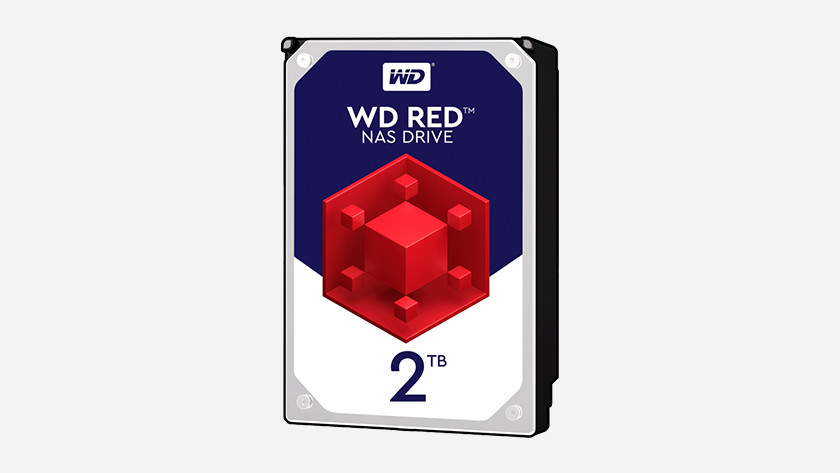 The internal hard drives from the Red series are specially designed for NAS use. They work 24 hours a day in a RAID setup up with a maximum of 8 disks. In addition, they use less power so the temperature is lower and your drive lasts longer. Moreover, the 3D Active Balance Plus technology ensures your disc to vibrates less and be more quiet. Thanks to the error recovery control, your drive makes fewer writing errors if you use a RAID setup, so your data stays safe and undamaged.
Red Pro for your NAS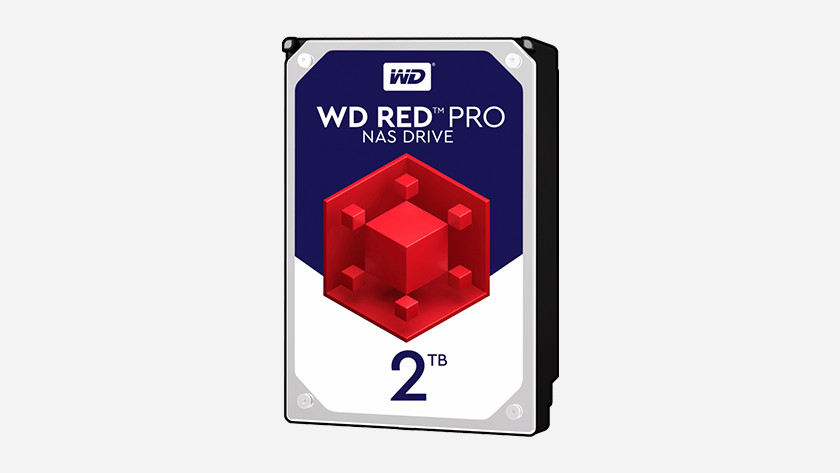 In addition to the Red series, WD also offers the more advanced Pro variant. The Red Pro is suitable for business use since it has extra functionalities. For example, it works together with 16 disks in a RAID setup. Which is 8 times as much as the normal Red version. In addition, extra shock sensors reduce vibration even better. WD grants an extra long 5-year warranty on Red Pro drives.
Blue for extra storage space of your desktop and laptop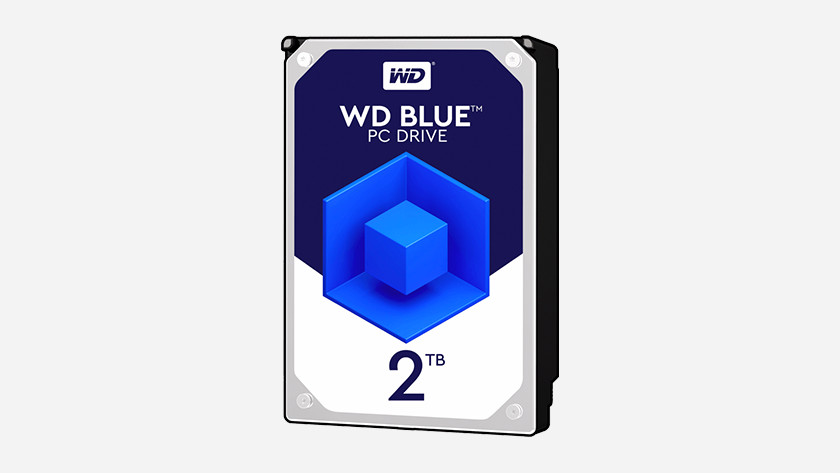 The series of WD Blue internal hard disks are primarily suitable for expanding the storage capacity of your desktop or laptop. They are optimized for daily computer tasks, and to store of all kinds of files such as movies, videos, music, and other files. The NoTouch Ramp Load technology takes the writing head away from the disc surface when it is not in use, so your drive will wear less and last longer. If you get a new WD Blue drive, you can easily transfer your old data onto your new drive via the WD clone and backup software.
Black for powerful desktops and laptops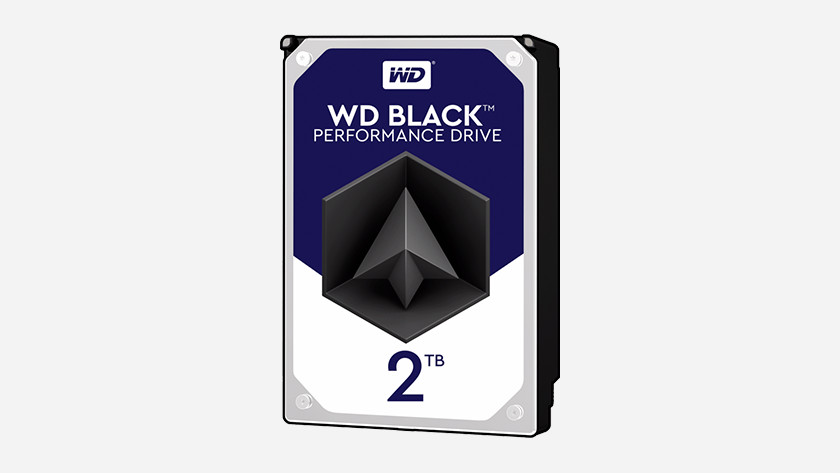 WD offers the Black series is designed for gamers and creative professionals who regularly use photo and video editing software or play graphics intensive games. The dual-core processor doubles the processing power to load files. In addition, models from 5 TB have 128 MB of cache to load frequently used files faster. Extra built-in sensors reduce vibrations so your drive is more stable and lasts longer. Thanks to WD's software, you clone your game and media collections to your new Black drive. This range has an extra long warranty of 5 years.
Purple for security storage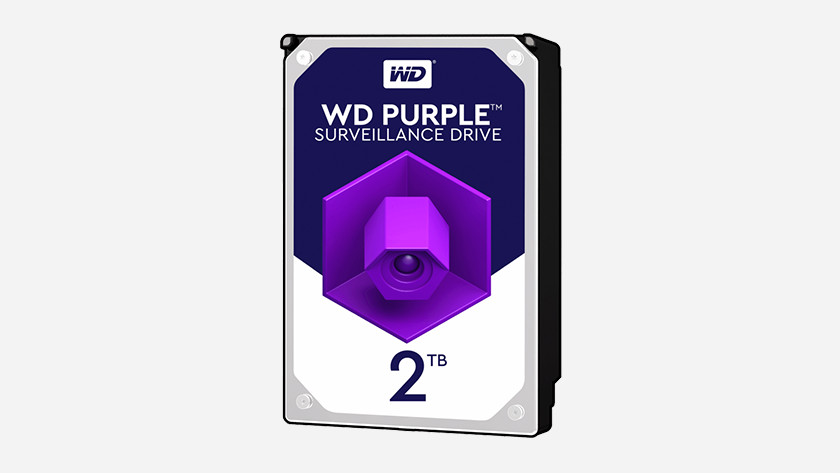 Storing security videos requires a powerful internal hard drive. The Purple line has been produced to store surveillance images. The disk works 24 hours a day in a RAID setup with up to 8 disks. You connect up to 64 ip cameras at the same time. In addition, Purple disks last a long time thanks to the workload of 180 TB per year. IntelliSeek, has varying writing and reading disc speeds. This keeps the temperature lower. WD's AllFrame technology reduces framedrops and pixel errors, so you won't miss a second of footage. All your current videos are transferred to your new Purple disk via WD's cloning and backup software.
Did this help you?