Why do you get 2 energy labels with your washer dryer combination?
Since 1 March 2021, every washer dryer combination has a new energy label. The energy labels won't be A or B anymore, but it can be C, D, or lower. Every washer dryer combination now gets a separate rating for washing and drying. The European Union is now stricter when it comes to energy-efficiency. Since November 2020, you get both the new and the old energy label. Here, you can read what this all means.
---
Most important change current label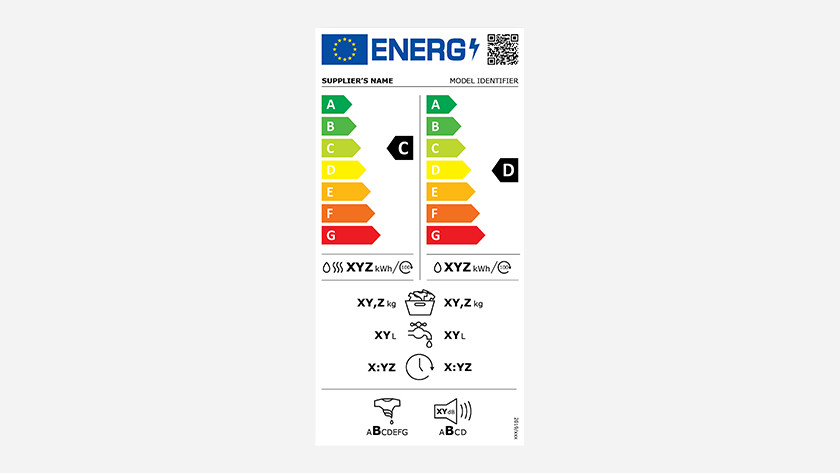 You're probably wondering what has been changed on the current label. The answer is that a washer dryer combination now has 2 energy labels. And these won't be an A or B label, but C or D, for example. One of the energy labels is for washing and the other for washing and drying. That's because the European Union has set stricter requirements for the testing method of washer dryer combinations. It doesn't mean that the appliance suddenly uses more energy. Only the rating given by the EU has changed, which will challenge manufacturers when they develop new models.
QR code on the energy label
In addition to the 2 energy labels, the QR code on the current energy label is new as well. Since 1 March 2021, it takes you to the database from the European Union. Here, you can find all technical specifications about the consumption of the washer dryer combination. In addition, the energy label also includes new icons. For example, you can see how long the Eco 40-60 cycle lasts. That's the cycle that the EU has used for the updated testing method.
Did this help you?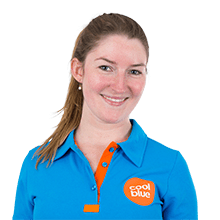 Article by:
Rowan
Washer Dryer Combination Expert.