What drill is suitable for the occasional handyman?
In addition to the professional and the fanatical do-it-yourselfer, we also distinguish a type of users of drills: the af-and-toe handyman. The name says it all, the drills in this category are suitable for the handyman who occasionally does some minor jobs in and around the house. Even if it is only for sporadic use, it is handy if you have your own drill in the shed, right? Whether you can find yourself in the typing 'off-the-job handyman' and what kind of drill fits best with that, becomes clear after reading this article.
---
Then who is that?
The af-and-toe handyman is someone who, how appropriate, occasionally works. Think of the student who goes to rooms and likes to have his own basic tools at hand to screw his desk or bed together. Or the young couple who are going to move and can not get away from taking some tools to decorate and decorate the house. Curtains, a herbal or towel rack and shelves will have to be hung up to finish it off. The ready-to-use handyman certainly does not automatically have 2 left hands, but does not consider jobs as a hobby either. It is simply easy not to knock in front of every borehole with that nice neighbor or to borrow his drill.
Properties of the drilling machine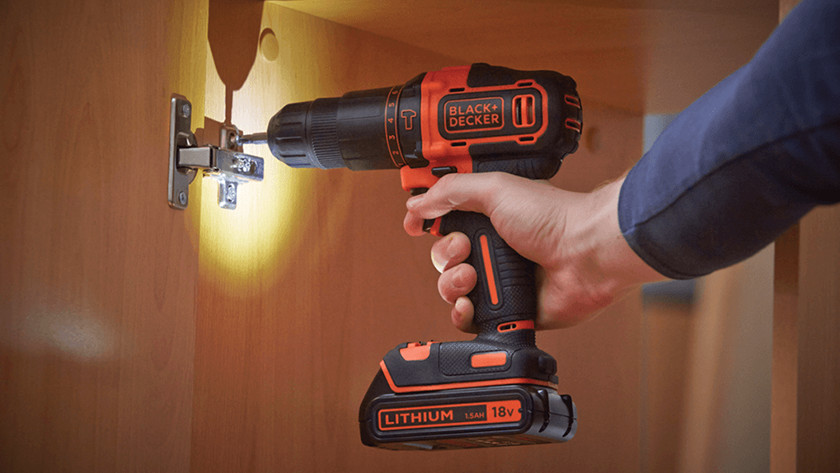 The drill must be powerful enough to make small and average holes up to 30 millimeters; greater is not necessarily required. In order to screw up some furniture or other workpieces, a maximum torque of up to 54 Nm is sufficient. Usually, the drill is equipped with borehole lighting, making it easier for the handyman with little experience. In the field of power supply a light battery up to 1.5 Ah is enough. Of course you can always do more, but the out-of-the-box handyman has never been so busy that the battery is completely empty. Finally the accessories. The drill for the af-and-go handyman is often supplied with a set of drills, bits, screws and plugs, whether or not in a handy case.