Advice on 4G
Nowadays, all smartphones have 4G, but what does this mean exactly? In this article, I'll explain what 4G is and what you can do with it.
---
What is 4G?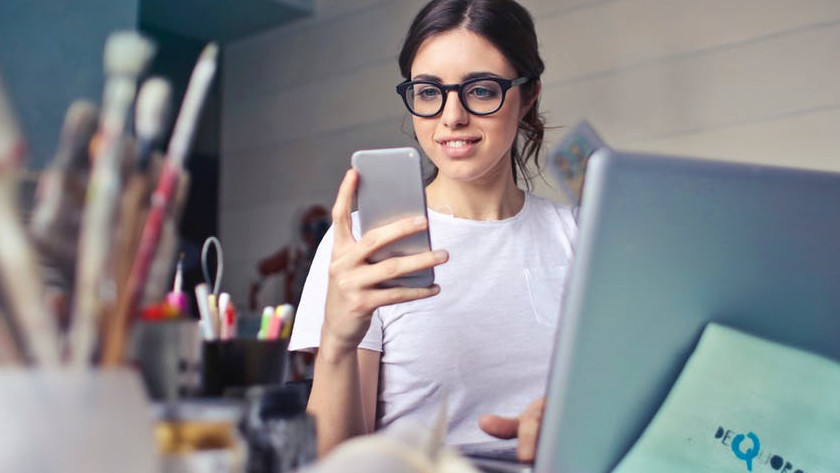 4G is the fourth generation of the mobile network and the successor to 3G. The difference between these connections is that you can stream data more quickly, which means you can watch your favorite Netflix series without interruptions. This is because the 4G network is more stable. On the other hand, using this network also has its downsides. Because you can download quickly and without interruptions, it's possible for you to use up a lot of data without you realizing it. Using the internet outside your data bundle is very costly.
What can I do with 4G?
With 4G, you can browse the internet just as quickly on the go as you would with the WiFi network at home or at work. The difference between a WiFi network and a 4G connection is that 4G's speed drops less quickly when a lot of users use the same network. Your data connection's speed depends on your phone plan, but with a 4G connection, you can easily:
listen to internet radio or stream music via, for example, Spotify while on the go
stream videos via Netflix and YouTube without interruptions
regularly download apps and large files via the mobile network
play 3D games online.
How fast is 4G?
With 4G, you can download up to 150 megabits per second (Mbps), which indicates your internet connection's speed. To give a better idea of how fast this is exactly, you can see what you can do with a 3G and a 4G connection below:
In short
| | | 3G | | 4G | |
| --- | --- | --- | --- | --- | --- |
| | Maximum speed | 14.4Mbps | Use Whatsapp, send emails, visit mobile websites | 150Mpbs | Stream music, internet radio, and videos |