What is Apple Watch Nike?
The Apple Watch Nike is a smartwatch for athletes. Keep track of your workouts and gain insight into your progress with the Nike Run Club and Nike Training. The Apple Watch Nike is waterproof, so you can easily track your swimming sessions. We'll tell you more about the Apple Watch Nike and what you can do with it.
---
Nike models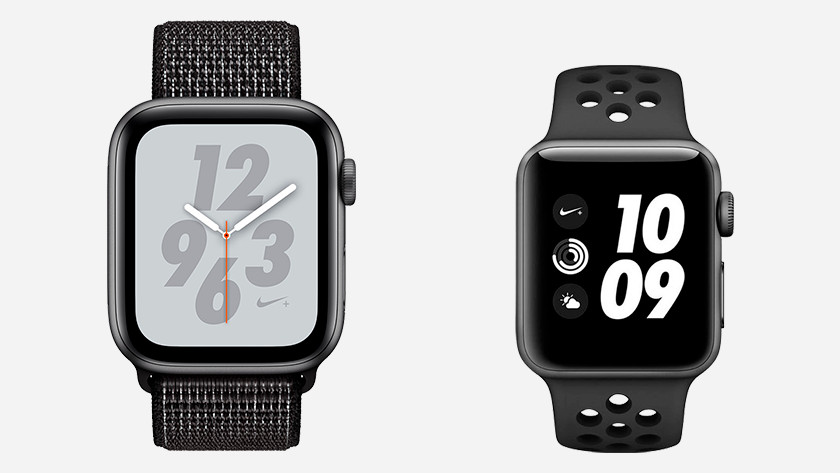 The Apple Watch Nike comes in 2 different models. The difference is in the size of the watch case. Just like with Apple Watch series 3 and 4, you can choose from a watch case of 40 or 44 millimeters. The 40-millimeter case is suitable for a wrist of 130 to 200 millimeters. The 44-millimeter watch case fits on a wrist of 140 to 220 millimeters. The aluminum watch case comes in the colors Silver and Space Gray.
Sports & fitness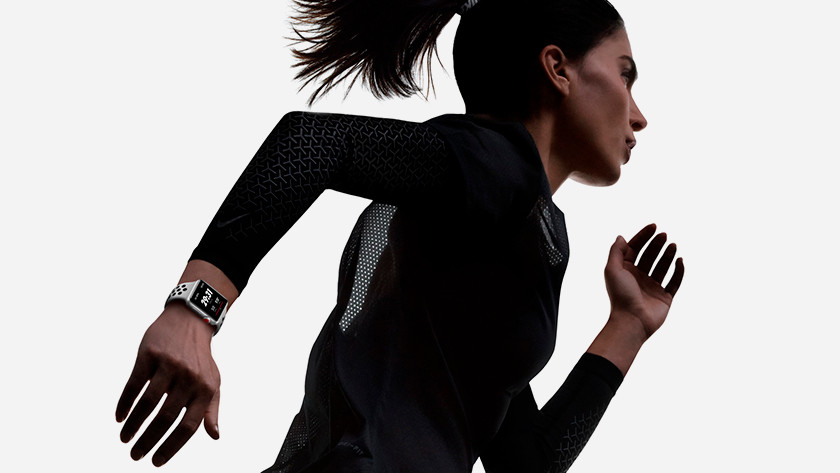 With the Apple Watch Nike, your health is the main focus. The Nike Run Club app, which is installed by default, will guide you during your run. A top athlete will coach you through audio messages. Running becomes even more fun thanks to the special Nike playlists via Apple Music. While running, you'll have insight into your pace, distance traveled, and heart rate on your Apple Watch Nike. With the Nike Training app, you get access to more than 185 workouts. You train all your muscle groups with guidance from your wrist.
Watch faces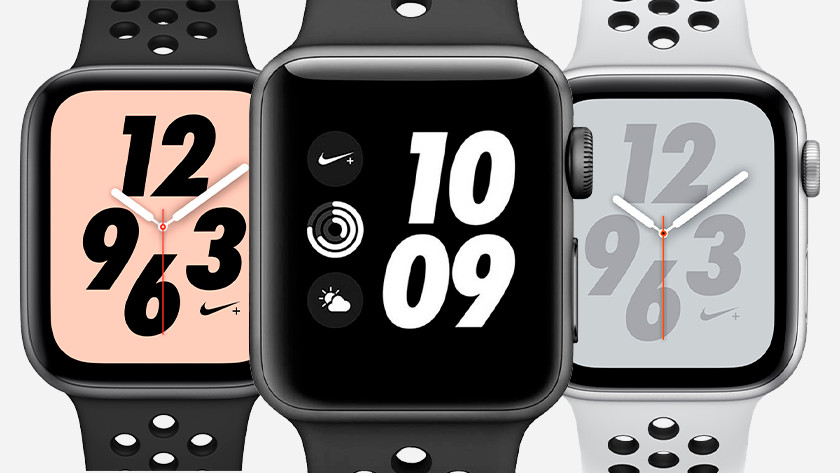 You'll find a large collection of watch faces on the Apple Watch. The Apple Watch Nike has more specially designed watch faces added to it. Brightly colored dials show you the time both digitally and analogously. Now you can choose your own style.
Watch straps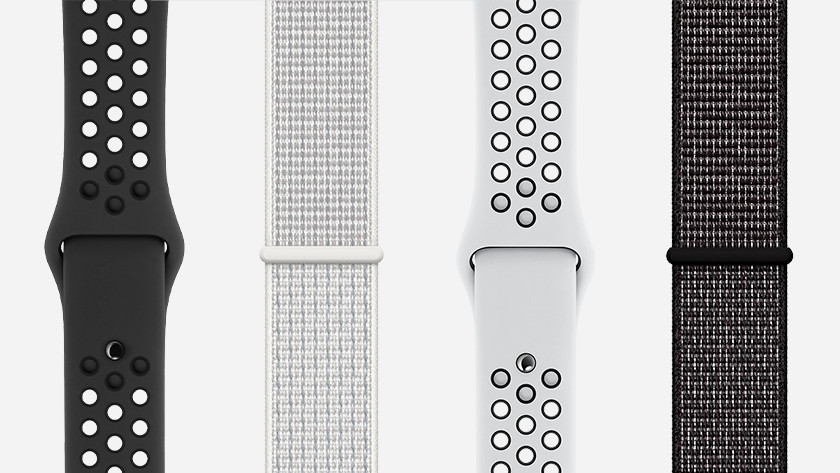 From now on, you can also safely work out in the dark. Apple and Nike offer a reflective, woven sports strap. The nylon threads in the strap reflect when light shines on it. In addition to the woven strap, there are perforated fluoroelastomeric sports straps for the Apple Watch Nike, which is a durable, flexible, and at the same time soft material. The holes in the design provide extra ventilation, making the strap comfortable to wear even during exercise.
Article by: