Now available: Google Stages
Google Stadia is finally available. It's very well possible that Google Stadia will become Google's newest flagship service. And perhaps for good reason. In theory, Stadia has enormous potential within the gaming industry. Google Stadia is a completely new game-streaming service.
---
What is Google Stadia?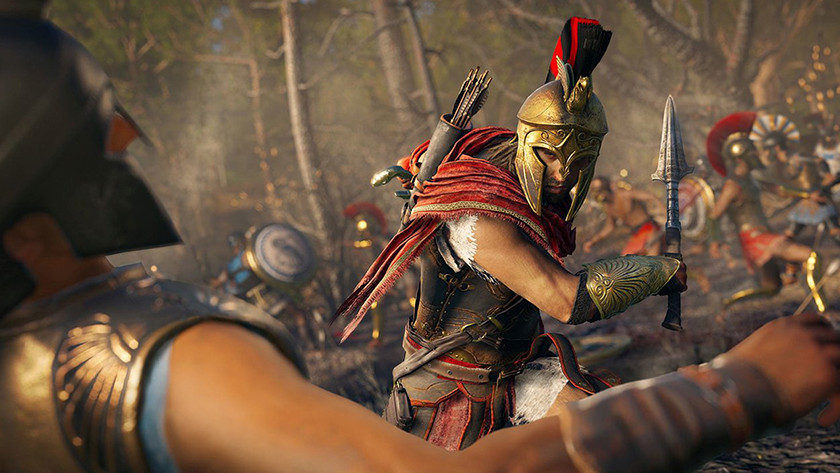 For those who haven't heard it yet: Stadia is Google's new streaming service for games. With Stadia, you no longer play on your PC or console, but directly on a screen of your choice. For example, you could play the latest Assassin's Creed in your browser in 4K at 60 frames per second. All you need is a fast internet connection. According to Google, a speed of 35 to 40Mbps will be sufficient for 4K.
Which games are available?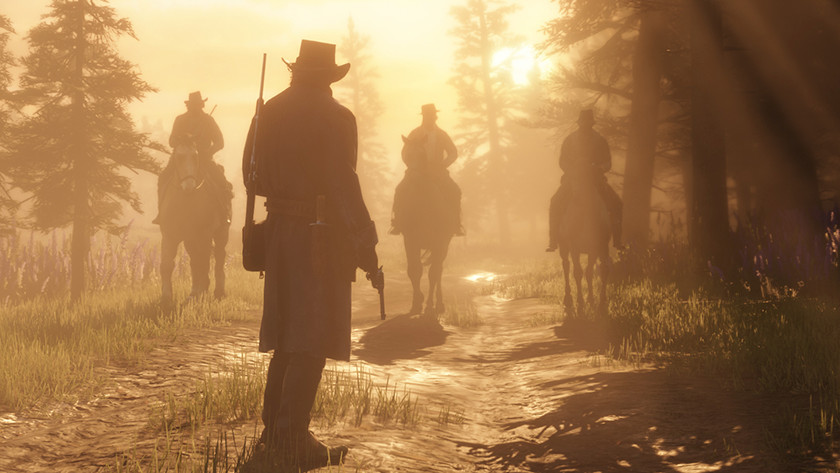 Now that the Google Stages are available, you can play various games. The games that are available are: Red Dead Redemption 2, Destiny 2, and Mortal Kombat 11. After the release, various games will be added, including Doom, Assassin's Creed Odyssey, Borderlands 3, and Metro Exodus.
Play with the controller
If you play behind your PC, you use your own mouse and keyboard. However, if you want to play on your TV, use the special Stadia controller. The controller and a Chromecast are the only things you need. This saves you a lot of costs, since a console and certainly a game PC are rather costly. This also makes Stadia attractive for gamers with a limited budget. You pay 130 euros for a Chromecast, controller, and 3 months of Stadia.
No update and instant play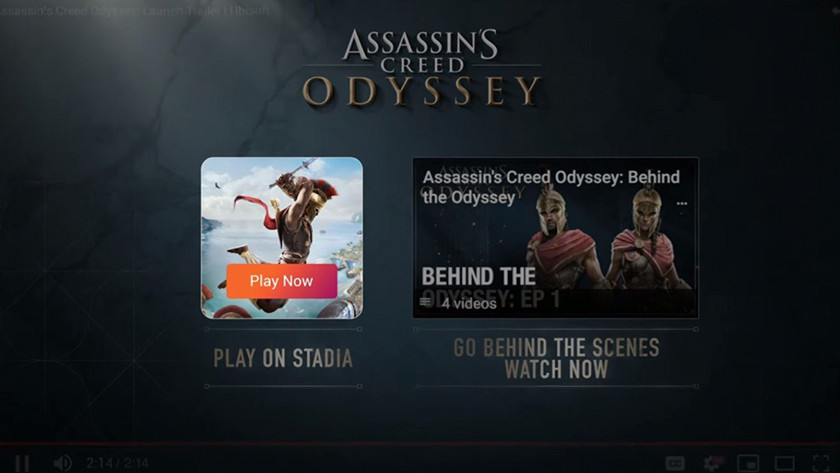 Updating games will no longer be necessary with Stadia either. Simply push the button to get started. YouTube, for example, will give you the option of playing the game that you're currently watching a video of. A new window will open and you can play the game you were just watching. You can even play the same level as the one in the video if you like. That sounds awesome, and Stadia is filled to the brim with potential.
Increased image quality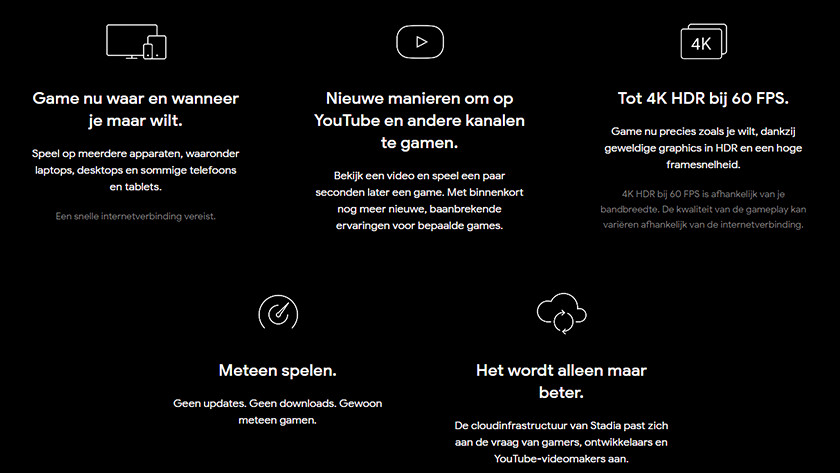 Although the image quality goes up to 4K for now, Google wants to expand in case of success. For example, even 8K and 120 frames per second can become options. It isn't yet known when Google will release this support.
More than 120 games in 2020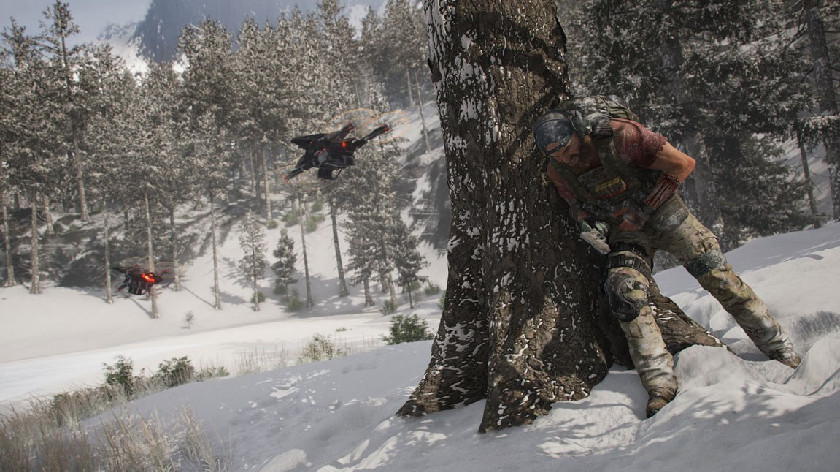 Google released games like Attack on Titan, Borderlands 3, Ghost Recon Breakpoint, and Grid at the end of 2019. In addition, Google indicated that more than 120 games will become available in the course of 2020.