What can we expect: iPadOS 14
During WWDC 2020, Apple announced that iPadOS 14 will be the new major update for the iPad operating system. This is the first huge update since iPadOS made its first appearance during WWDC 2019. In addition to a number of innovations that you find in the new iOS 14, the specific iPad operating system also gets a number of improvements. Here, you can read everything about the new update.
---
Apple Pencil improvements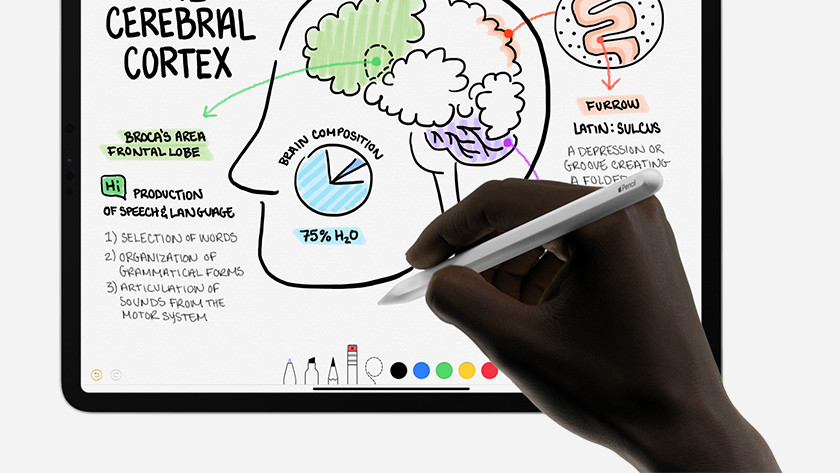 Apple has made all kinds of improvements to the Apple Pencil. An example is software for handwriting recognition, called Scribble. Scribble automatically converts handwritten text into digital text. You can use a new button to transform the text into digital text and copy the text to the search bar or another app, for example. As of iPadOS 14, the system automatically recognizes the shapes you're drawing. That way, you're able to sketch the perfect shape in an instant.
Widgets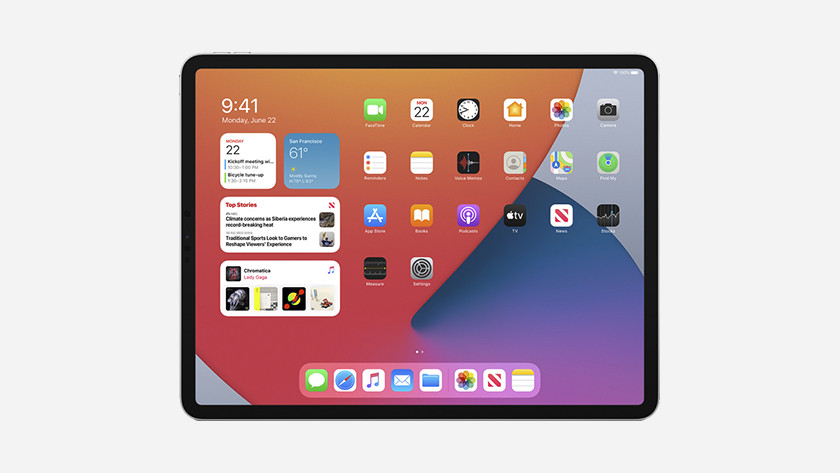 You can find a number of improvements to iOS 14 in the new iPadOS 14 software as well, such as widgets. A widget is a reduced version of an application on the home screen of your tablet. Thanks to the widget, you can view information from an app without having to open the app. You can see at a glance which appointments are scheduled for today on the calendar widget, for example. Previously, there was a separate overview of widgets, but now you can also personalize them and place them between the apps on the home screen.
More improvements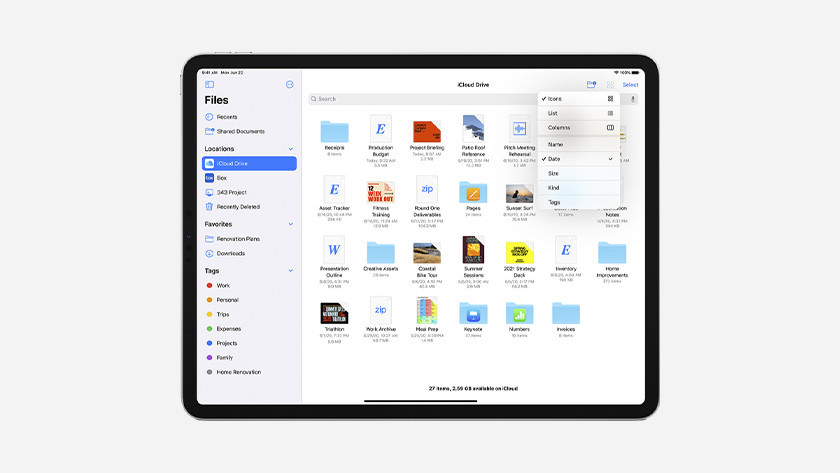 In addition to the big changes, iPadOS 14 gets a number of small updates worth mentioning:
Apple's own apps such as Photos, Notes, and Files, now have a sidebar and a drop-down menu so it's easier to organize your files and navigate the app.
A phone call or video call no longer takes up the entire screen. You now get a small notification.
Siri and the search bar no longer take up the entire screen.
The search function of Music has improved considerably. In addition, you're able to view the lyrics of a song if you switch to horizontal mode.
You can set other default apps. For example, you can choose to use Chrome or Firefox instead of Safari as the default web browser in iPadOS 14.
Availability
The update to iPadOS 14 will be available this fall for the following devices:
Apple iPad (2017, 2018, and 2019)
Apple iPad Air 2 and Apple iPad Air (2019)
Apple iPad Mini 4 and Mini 5
All Apple iPad Pro models