Samsung DeX Dock: what is it and what can I use it for?
The Samsung DeX Dock is a docking station that turns your Samsung phone into a computer. The DeX Dock is suitable for the Samsung Galaxy S8 and higher, and the Samsung Galaxy Note 8 and higher. In this article, we'll tell you how Samsung DeX Dock works and what you can use it for.
---
What is the Samsung DeX Dock?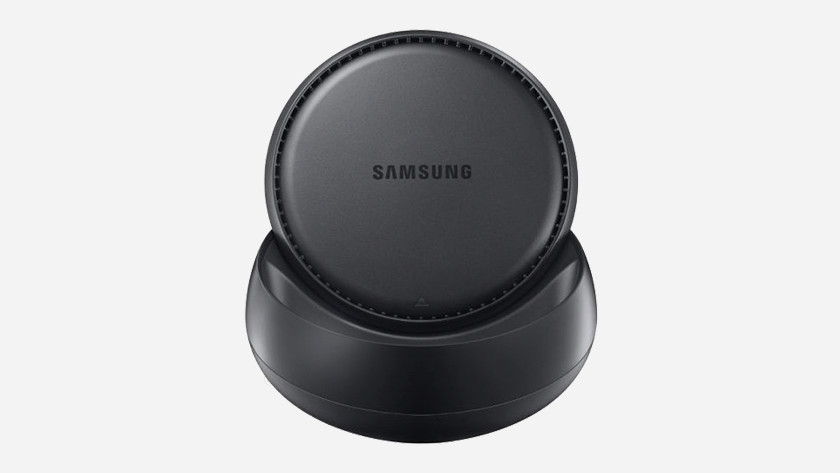 Samsung has designed a useful accessory for the Galaxy S8, Galaxy S8 Plus, and Note 8: the Desktop Extension Dock, or DeX Dock. This docking station will turn your Samsung Galaxy S8 (Plus) or Samsung Galaxy Note 8 into a computer. Useful, if you need a little more than your smartphone screen. You can find out how this works exactly below.
Samsung DeX Docking Station
Suitable for the Samsung Galaxy S and Note series
|
2 USB-A outputs
|
HDMI, USB-C and internet outputs
What can I do with the DeX?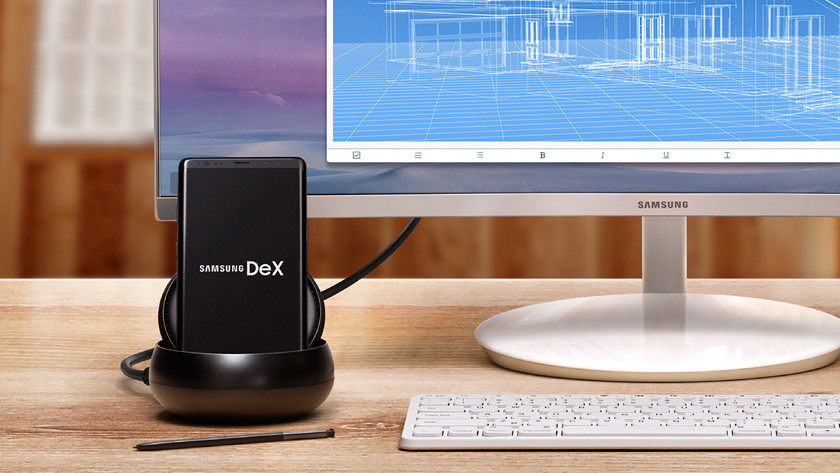 Via the DeX, you can use smartphone applications on a large desktop screen. DeX-optimized apps will open in a big window. That's nice when you're watching YouTube videos, surfing the Internet, or editing texts, for example. You can also use apps that aren't DeX-optimized, but they'll appear in a window the size of your smartphone screen. By using your smartphone via the docking station, you can open multiple windows side by side, which means you can multitask easily.
How does the Samsung DeX Dock work?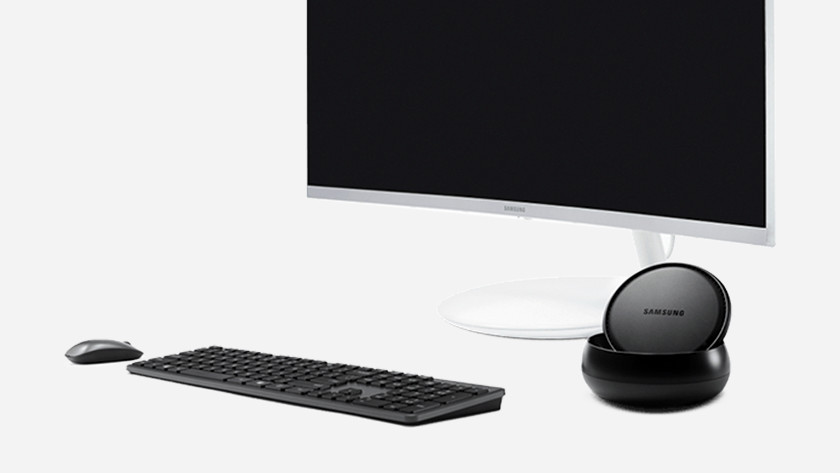 First, you'll need to connect the peripherals: a monitor, a mouse, and a keyboard. After everything has been connected, you'll only have to slide your Samsung Galaxy S8/S9, Galaxy S8/S9 Plus, and the Galaxy Note 8/9 into the dock. From now on, the integrated software, Samsung Galaxy Desktop, will take over navigation. There you go, your smartphone has been turned into a computer.You can still use your phone as a phone while it's in the dock. You can call and receive calls, and you can use apps on your phone.
What does the Samsung DeX Dock look like?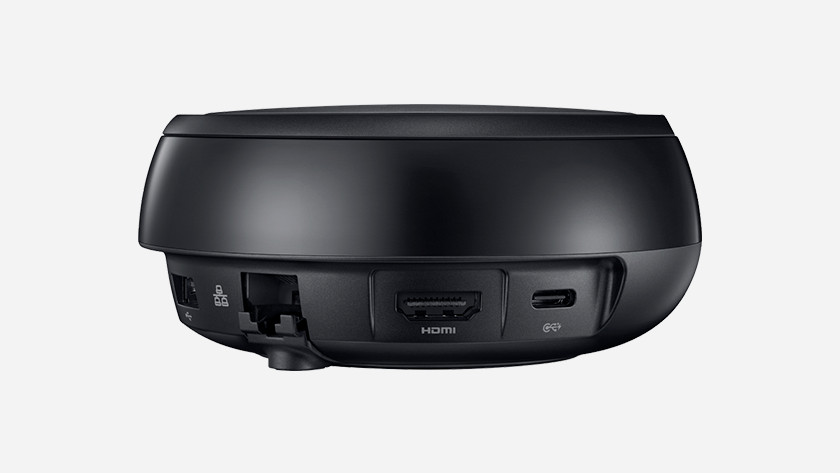 The Samsung DeX Dock is equipped with a number of ports. At the back, you'll find a USB-C port for power supply. Right beside it is the HDMI port, which transfers content to a connected monitor or TV. Other than that, the dock is equipped with 2 USB 2.0 ports. You connect your mouse and keyboard to those. Finally, the DeX has an Ethernet gate for wired internet. Wireless internet is also an option, of course.
DeX and business use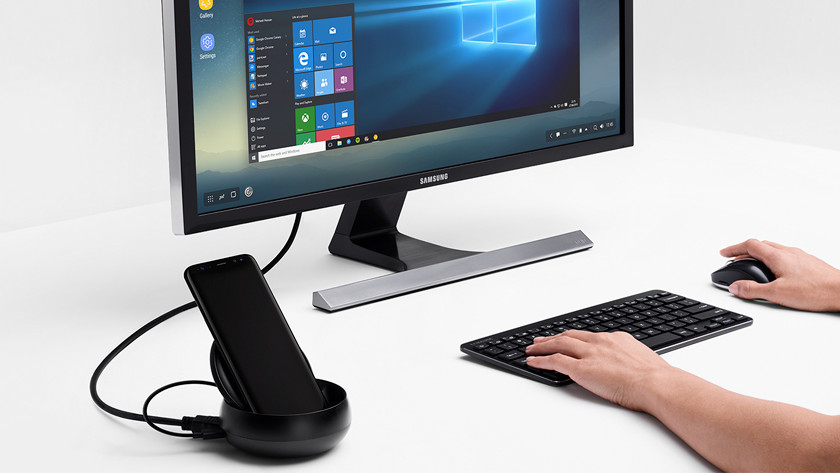 DeX is very suitable for business use. With a Samsung Galaxy Note 8 or a Samsung Galaxy S8 (Plus) and a DeX Dock, you'll always have a complete desktop experience at hand. Put your Samsung Galaxy Note 8 or S8 (Plus) in the dock, and you've turned your phone into a computer. Apps like Office 365, Adobe Photoshop, and Youtube are optimized for use with DeX.